The Feel of an Aperitivo Meal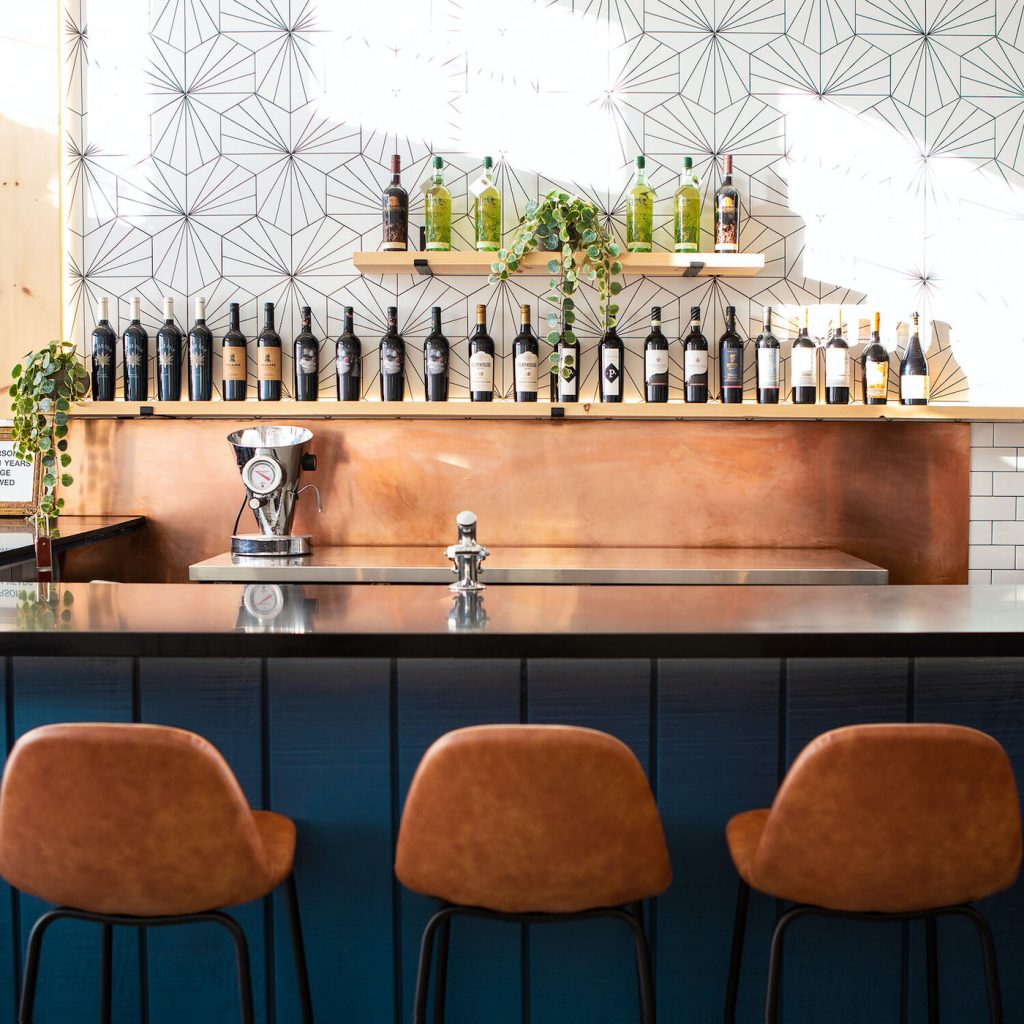 You do not have to travel to Italy to experience the delicious food that comes from its rolling hills and cobbled streets. Andrea Girardello and Brian Dodero opened Aperitivo at 7 W. Haley St. in October of 2020, inspired by the Italian emphasis on choosing fresh, quality ingredients rather than intricate preparations.
The namesake? "Aperitivo" is not just a "pre-meal drink," but a concept in Italy. Picture a neighborhood bar where people go after work to share a drink and a bite. They know the bartender, they know the owner, they know the other regulars. It's a warm place with a homey feeling, where familiarity is spread by word of mouth. Depending on the region, the meals served will be inspired by the area's unique food culture, and the generational 'Nonnas' of the neighborhood's influence. 
Andrea could be pretentious. He used to be the beverage manager for the Four Seasons Coral Casino and knows more about wine than most experienced sommeliers. "I don't select by score or big names. I buy what I like and would drink myself. I don't make fancy cocktails. I only make what I'd drink, in Italy." This simple idea of a shared drink and a delicious bite is in his blood. As a native Milanese, Andrea travels to his roots frequently, bringing back inspirations.
Your first step into Aperitivo feels like you could be setting foot into Andrea or Brian's private kitchen. There's a je ne sais quoi about the space. Kaitlyn, the hostess, is there to greet you with a laid back yet highly professional welcome. As she guides you to your seats, the restaurant's co-owner, Brian, can be found in the back corner, steam rising from his pans. Born and raised in Santa Barbara, Brian's passion for the rustic, simple elegance of Italian cuisine was inspired by his Italian grandmother. Since completing culinary school in Florence, he's remained dedicated to bringing classic and otherwise overlooked ingredients from Italy to downtown SB. Last April, for example, he served ceci neri – an old-world bean originating from Puglia with a deep, rich flavor – paired with pine nuts, and fresh olive oil. They prefer to struggle through the challenge of patroning small Italian importers for ingredients, as opposed to larger distributors like Sysco or Jordano's. For what can be found locally, they buy from the Farmers Market.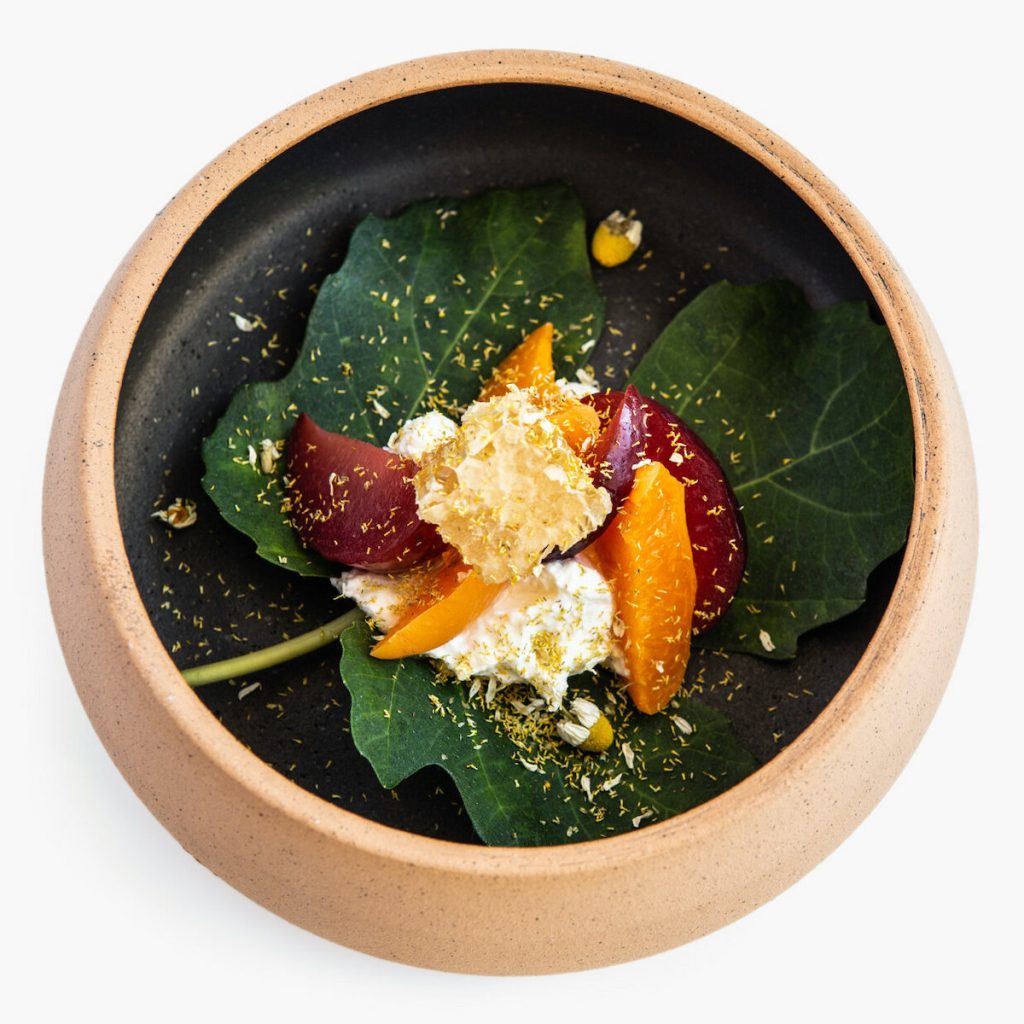 At Aperitivo, there are no more than five items on the menu every night. On a warm night in SB, you might find Insalata di Cesare – baby gem, radicchio, spicy breadcrumbs, and Parmigiano Reggiano. On a wintery night, local citrus, beets, herbs and house-cured salmon. "Menu planning is weekly, one to two weeks in advance at most. We don't change all the antipasti every week, but pasta changes every time. This week we made agnolotti." The pasta is fresh, handmade, and irresistible. Each time I've visited, I have yet to notice a plate return to the kitchen that is not polished clean.
Fancy joining a pasta club? Their weekly fresh "Pasta e Vino To Go" is the takeout lover's dream: You can explore the wines and fresh pasta throughout Italy's 20 regions from your own kitchen table. When I looked this week, the featured region was Piemonte, featuring a fresh tagliatelle with beef and pork ragú paired with a wine from the Barbera d'Asti region.
"Is there a signature dish?" I asked Andrea on the phone when I called to let him know I was writing an article for the Montecito Journal. "No," he told me, but there are signature people. "Kaitlyn, Benjamin, and Brian are family, not employees" he says. "What we do here is not transactional. We are here to make money, but we care about what we do. That's the secret, and instrumental to what we've done here."
Aperitivo is as unpretentious as it is mind-bendingly delicious. You never know what a new night will bring, other than ingredients sourced at their peak of freshness. Simple is best (when done right) is a philosophy here that requires incredibly discerning taste to bring a dish to life. That is why they roll the pasta by hand, the bread is baked next door, and the gelato is flown in from Italy.
Something special is brewing at lower State on Haley St. It's the ever-evolving spirit that's signature to the Aperitivo dining experience. When asked about the recipe for the bread, Andrea smiles. "We met the owners of Oat Bakery when we signed the lease, back in March of 2020. An unplanned, happy accident. We created an Italian neighbor, and immediately we collaborated with the owner and we designed the bread we use together. We came out with the simplest bread." Like the old Italian saying goes, "Nella botto piccolo, c'el vino buono." Translation: "In the small cask there is good wine." Or, as is true to Aperitivo: "Good things come in small packages."
I hesitate to publish this article as honestly as I am, because if everyone in town tried a bite out of their kitchen, then there would be a line stretching from Mussel Shoals to Loon Point. But, you're reading this – so do yourself a favor and make your way to their inviting doors.
You might also be interested in...