Supervisor Capps' First 120 Days in the Game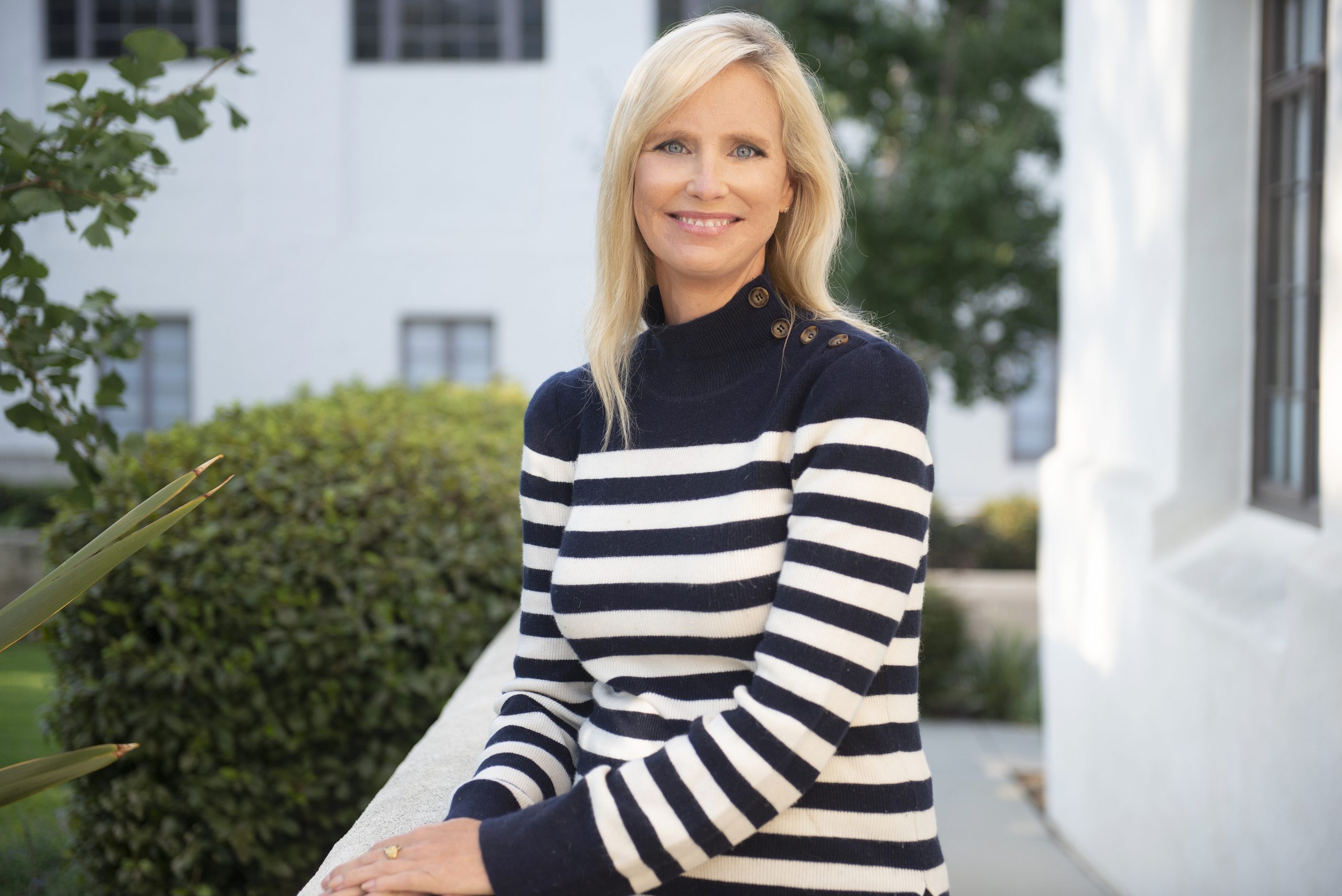 In November 2020 2nd District County Supervisor Laura Capps, then School Board Member Capps, took a run for the 1st District County Supervisor seat challenging Supervisor Das Williams. Despite this paper's strong endorsement of Capps for her refreshing perspective on campaign reform, the need for more transparency in the government (on issues like cannabis and beyond), and her longtime commitment to working on issues like education, poverty, and the housing crisis, Capps narrowly lost her race. However, less than two years later, Supervisor Gregg Hart's move to the State Assembly opened the door for Capps to win another seat on the Board of Supervisors, this time unopposed and in the 2nd District.
While Supervisor Capps does not directly represent those of us who live in the 93108, her perspective on important issues could have an impact on all of Santa Barbara County. That is if her courageous truth-saying approach to campaigning can survive the experience of being an actual real-live County Supervisor, one of five on a Board that depends on good relationships and non-boat-rocking behavior to build any sort of consensus on most anything.
It's a tough line to walk. Much easier to rake some muck as an outside challenger than an inside player. So, I wanted to check in on Capps to see how she's adjusting to life as a County Supervisor, and how much of her vision for bringing about some much-needed change in county politics and policy is surviving the log-rolling reality of Board work.
Gwyn Lurie (GL): I'm thinking back to your 2020 campaign for the 1st district Supervisor seat, and a big part of your message was about the need for more transparency in government. Now that you're on the inside, so to speak, does that remain your focus?
Laura Capps (LC): I want government to work well so that people get the services that they deserve. It's that basic for me; and I have an urgency, an impatience around when I see things that I don't think are working as well as they could. So, if you're talking about cannabis or mental health or the way in which low-income people get services here, I feel a real urgency around not letting programs that could be so much more efficient not be. My School Board experience prepared me for this, to kick the tires and to look under the hood and, in a respectful way, to ask the tough questions that hopefully change things for the better; and not slowly. We don't have time and I feel like my new energy as the only new supervisor needs to be put to good use in sparking some energy, sparking the right questions, hopefully setting things in motion. So that a year from now, we're not still talking about cannabis operators and the fact that 40 percent of them aren't paying any taxes, because we've been talking about that for years.
GL: So let's talk about cannabis. Would you agree that the justification for the system as it exists right now was that there was going to be this windfall in tax revenue that has never come?
LC: Right. And I do believe the intentions were good, that this would be a way in which the county could bring in an untapped revenue source that would pay for things that people really care about and people really need. And I feel like first and foremost, as somebody who took the oath, it's fiscal responsibility. And that weighed heavily on me as a school board member, that I'm not spending my money or donors' money. I'm spending the taxpayers' money. And if it's not being spent wisely or as wisely as it could be, we better do something about it. So, it's not really about cannabis as much as it's about efficacy and fiscal responsibility. And that's the first place to start, I believe. And I believe there'd be support on the board. Just in the last year, Supervisor Williams was advocating for a change in the tax system to an acreage system, which would have been much more straightforward in my view, much fairer.
GL: Can you explain how it works right now?
LC: The way that taxes are paid by cannabis operators is self-reporting on their gross receipts. It's a cash business. So, there's inherent challenges to that. It's really almost an honor system to pay, unlike other businesses where there are hard and fast receipts and hard and fast financial institutions, banking systems, where you could easily audit. And this was voted on by the voters, so it would have to go back to the voters to change it; but right now, it's a taxation system based on gross receipts. And as reported by the staff, roughly 40 percent aren't
paying anything.
GL: So last year, gross tax receipts were around 5.7 million?
LC: Yes. And for the first time since this program started, it's barely paying for itself. When you look at just 2022, the program costs about $5 million to enforce and administer. And for the first time, the revenue barely broke even. $5.8 million. To me, that's a huge wake-up call. If the whole reason for this program is to bring in revenue and it's not [doing that], then I would hope that's a time when you ask a lot of tough questions and for us to come up with solutions, or at least a plan for a solution and I didn't hear that. I have yet to hear that, but I'm motivated to figure it out.
GL: What are the obstacles to creating enforcement for the existing taxation system, or consequences for not paying taxes?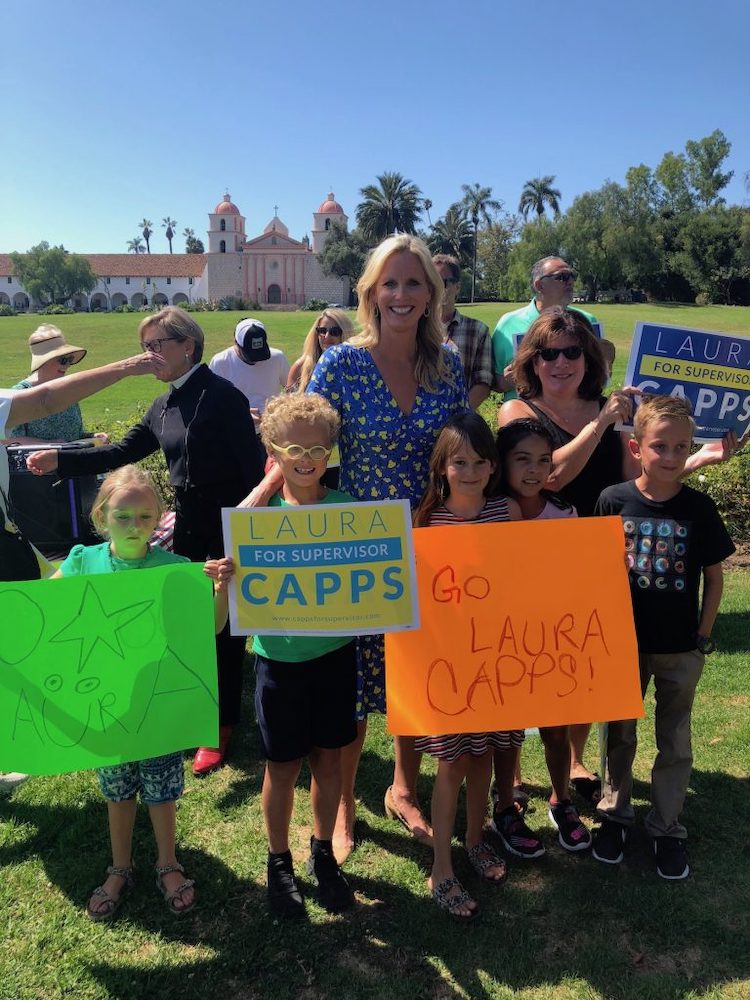 LC: … The wheels of government move slowly… but it seems to me that creating a clear contract with the permit recipients that if in fact they don't follow X, Y, and Z rules, they would have their permit revoked, that seems like a simple thing to me. So, what is the pushback on that? Where does the resistance to that come from? Why does something like that take so long? I don't know, and that's why I'm determined to change it because there isn't, to me, a justifiable answer.
GL: But obviously, when you get pushback on pointing out things like the fact that zero permits have been revoked, even though several growers have not reported earnings, should that lead the public to believe that there's something nefarious at play? Because it seems to me that that's the perception. I'm just talking about the optics.
LC: To me, we're running a billion-dollar business. The county's budget is a billion dollars, and it is a business, but it's even more than a business because the taxpayers are footing the bill. And if part of your business is 100% under projection, so if part of your business is entirely off base of all projections and not doing what it was intended to do, any CEO or head of a corporation would be asking tough questions.
GL: By raising some very sensitive subjects, and asking some hard questions about a subject like cannabis, how does that impact your ability to work with other members of the Board who've received push back on issues like those involving cannabis?
LC: It's important to understand that the only time, because of the Brown Act, that we can talk about these things is in that forum [agendized Board meetings]. It's the only opportunity to have a constructive conversation and make decisions and improve a system.
The reality is, for the last three months, since I was sworn in December, I've worked hard to build trust with all five members. And there's been a lot of alignment on other less headline-grabbing topics. But knowing that this was on the agenda, that the CEO's office gave this quarterly report, it wasn't a surprise to anybody that there would be a conversation about the fact that the revenues had plummeted and were 10 million off our projection. And my hope in asking very straightforward questions was that it would then lead to a constructive conversation amongst the five of us about what to do about it.
GL: And do you see that happening?
LC: It will happen. Yeah, I'm optimistic that it will. It didn't this last week.
GL: So, revenues have plummeted. This makes the problem from a dollar and cents perspective obvious. But there are other problems with cannabis, as you know, including a large contingent of residents in Carpinteria who are feeling unheard and unconsidered in a lot of the decision making, including the dispensary that's now on Santa Claus Lane. Not to mention the smell they endure, it doesn't matter how many times a Supervisor tells them, "Don't believe you're lying noses. You're not actually feeling sick by this odor that permeates your living environment or your education environment." Can you list for me the areas that you think need to be given real thought and consideration from the board?
LC: Sure. It's apparent because it's already happening, and that is the requirement of what they refer to as scrubbers. My first cannabis discussion on the Board was December 13th, my second meeting. And I voted with the rest of my colleagues for a cannabis operation permit because the operators had come to the table and said, "We're going to install scrubbers." New data from a study that was paid for by the industry, shows that "scrubbers" are something like 84% effective in reducing the smell. And the people of Carpentaria, they need that relief. They've been demanding that relief. But I feel as though things have really shifted, thankfully now that I'm on the Board, this doesn't feel like as much of an uphill climb, especially if more operators come to the table with mitigating technology like scrubbers. Apparently, most counties already require scrubbers because the technology is that effective.
So, I feel as though there is more consensus around that solution than there was even six months ago. And I hand it to my colleagues, I believe that Supervisor Williams forged that compromise with that operator… I hope that we'll see more of that coming down the pipe because this topic takes up a lot of time. There are permits, then there's appeals and the planning commission. It's on us to get it right so that we free up space and energy for other vexing issues like housing, like homelessness, like poverty.
GL: One of the other topics that you've brought up since you've been on the board is the state law that demands transparency on the part of anyone who has business before the board.
LC: Yes. It's a transparency law that the state passed trying to reduce the amount of money that is donated related to those who have requests for permits or licenses before either the board of supervisors, city council, or the school board. It's all local government.
GL: So, trying to reduce conflicts of interest?
LC: Exactly. The state is passing laws that apply to counties like ours that have had no campaign finance regulations. Not just weak ones, but literally none. And so the state, two years ago, passed a donation limit that applied to any county that didn't have their own regulations. And we were amongst a small number of counties that had zero. Which means someone from another county could give $5 million to a local school board candidate. The state limit, which at the time was $4,900. I believe now, it's going to be increase to $5,200 per individual to an elected official.
These things are happening in part because, in my view, local governments just haven't been keeping up with the way in which money flows. And it used to be so frowned upon that it just culturally wouldn't have happened that a developer would give a politician money when they had a permit application before that politician. It was too brazen. But now, it's become par for the course.
So, this law will help reduce that conflict of interest by requiring elected leaders to either give the money back or recuse themselves on the vote. And if they don't, it's a misdemeanor, not just a fine.
GL: What grade would you give the County on transparency?
LC: Well, we should be doing more. We live in a tight-knit community. Thankfully, we have not had major scandals, just for example, looking at L.A. City Council or places that have been overtaken by investigations and real malfeasance. But I believe that we shouldn't wait for something earth-shattering to happen when it comes to a conflict of interest or campaign finance, that we should be setting an example. I feel that way about Santa Barbara County in general, that we should not be trailing in any area. The fact that we're close to the top in rate of poverty in the State… just shouldn't be.
GL: Let's talk about housing, because it's such an important piece of the work that needs to be done.
LC: Housing is the most vexing issue facing us. We need more affordable housing. It's hard to do it. Nobody necessarily wants it near them. One answer I've been pursuing with Supervisor Hartman is that the county has a lot of land and I feel as though we should lead by example and be examining our own properties first. And so now, that's part of the mix and we're adding county properties to this draft plan.
GL: What about Goleta, which has had an unfair burden?
LC: Yes. We're trying to minimize the disproportionate impact on Goleta, and we're making progress. We're basically adding more sites, 15 more sites are now in the mix so that we can reduce or eliminate some that were on the first iteration of the draft.
For example, UCSB is planning a 500-unit complex for their staff. That wasn't counted originally, but it should be. And so it now is, which then reduces 500 from the pressure on Goleta.
(I caught up with Laura again a couple weeks later, just after 1000 people in Isla Vista had been evicted from their homes by their new landlord.)
LC: So this is perhaps the biggest mass eviction in California. And it's affecting probably 1000 people and just hit them over the head. And it's painful. We're in daily contact with different tenants. We've been connecting them to the right resources. And the good news is there are a lot of resources. They're underfunded, of course. But we have Legal Aid. We have Santa Barbara Tenants Union, who helped these residents form their own union, so they have more legal rights.
The county really defied government bureaucracy and we passed an emergency ordinance within a matter of days. And that was personally gratifying just to see all the wheels moving together quickly and having four votes thanks to Steve Lavagnino and Das Williams and Supervisor Hartmann. Das and I worked closely together on it, and that was also a good development. He grew up in Isla Vista. He really cared. And then we flew into fast action. And it'll help. But it won't make it go away. But what we're seeing in Isla Vista is what's happening across the country with where real estate is right now. It's the people at the bottom rung of the ladder, that are getting squeezed.
GL: Anything that's surprised you since you started on the Board? That you go, oh, there needs to be work done on this, but I wasn't even aware that was an issue?
LC: Yes. I would say it's surprising to me that the county doesn't have an economic development division. The City of Santa Barbara has an economic development director. Most cities I believe do. To me that's an area of focus. If we're trying to generate revenue, and we're trying to – why is there not an economic development division? So that's been a surprise and I think a goal, which would impact a lot of things. So, for example, whose job is it to be thinking creative solutions to this housing crunch? It's supervisors, but there's a lot of… Let's put it positively. There's a lot of room for fresh ideas.
GL: There are so many pressing issues, and so many of them are interconnected, aren't they? Housing, mental health, education, substance abuse… and yet it seems like most governmental departments are set up as silos that aren't necessarily set up to address the interconnectedness of these huge issues.
LC: … Yes… with Fentanyl, for example, we had 122 overdoses just last year. We had one just this past weekend at Deltopia. So I'm going to ask each department that touches on that, what are they doing about Fentanyl? And then try to de-silo the work. Because I know the Sheriff has his opioid task force. But public health, I don't know. Again, I take the responsibility that if there are silos, the supervisors should be trying to break them down. I believe the Supervisors should provide that 30,000-foot view.
These problems are super daunting and complex, but I always try, especially with the more complex and daunting problems, to find examples of where at least somebody, another city or another county, is making a dent.
GL: When a crisis happens, like with the tenants' evictions in Isla Vista, you show up and you're present and you're listening. But on a day-to-day basis, how do you connect to your constituents? Do you have office hours?
LC: Yes. We do Coffee with Capps in Isla Vista once a month, and I love the interaction from constituents. I respond to them myself. I've done a bunch. Like on the housing element. People are upset. My style is just pick up the phone. One woman I just spoke to the other day while I was walking my dogs, says, "Well, my women's group, we have a bunch of questions." And I said, "Let me join them."
We're trying to be as creative as possible and reach people where they are, and not have this attitude that they need to watch a board hearing. I've been doing a lot of video and social media. I'm very proud that our district has – we represent City College and we represent UCSB – a lot of young people, so trying to connect with them in new ways. And having somebody like Jordan Killebrew on staff for that is great.
GL: So, you came in with your wish list of issues to work on. From where you sit now, what is your hope for the next couple of years of your first term as the second district supervisor?
LC: I hope to help be part of the solution that creates a more efficient government so that the good, well-meaning programs that exist, reach the people they're intended for, and that there's a responsiveness that makes people's lives better. It sounds very basic, but I think you must keep that North Star basic idealism front and center, because otherwise, it's easy to get distracted by all of the many conditions and the 'yes, but…' I want to just continue to have this fire in the belly that I have now three months in, I want to have it three years in, hopefully six years in, eight years in, and I think I will. Because for me, it's a characteristic of working well with people, but maintaining a level of urgency about the things that I know can be improved.
Just before going to press, Supervisor Capps sent me the following note:
LC: "In a significant development, on April 21, during a budget workshop all five of the board of supervisors expressed the need to change course on how cannabis is taxed in favor for a more fair and transparent system. They officially gave direction to the county CEO's office to come back with options on an acreage tax, as well as when it could be placed on the ballot for voters to consider."
It looks to me like a little pushback went a long way.
You might also be interested in...