For the Love of Beethoven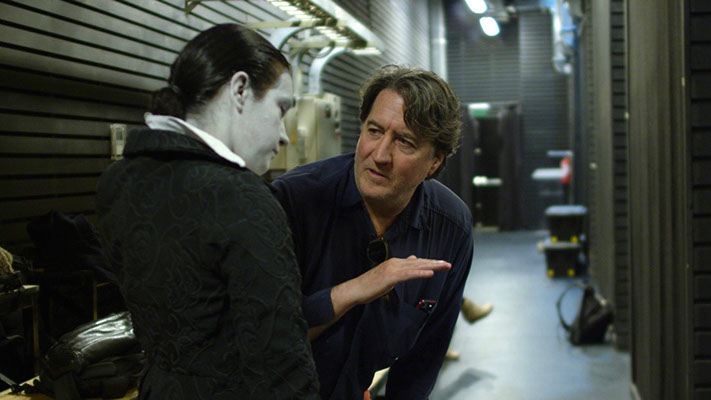 Love & Justice: In the Footsteps of Beethoven's Rebel Opera – is the second film in Lompoc native and former Santa Barbara resident Kerry Candaele's Beethoven trilogy, and an effort we may safely describe as a case of art imitating life imitating art. Candaele, who taught for years at Cate School, spent the last decade in Chile making the stylized documentary – a process that found him with a young Chilean cast in an abandoned horse barn, restaging scenes from Beethoven's opera Fidelio. When Candaele happened upon Butoh dancer María Belén Espinosa Peña's one-woman show Las últimas horas del Maestro on YouTube, he knew he'd found a parallel narrative he had no choice but to integrate with his Beethoven outing. The Beethoven opera concerns a political prisoner, a dungeon, and the prisoner's rescue at the hands of his wife – who has infiltrated the prison disguised as a man. Las últimas horas del Maestro finds dancer María BelénEspinosa Peña likewise dressing as a man – namely her Chilean grandfather, Jorge Peña Hen – in order to effect a rescue. Jorge Peña Hen – composer and conductor of a renowned children's orchestra – had been imprisoned and executed following the coup that deposed Chilean president Salvador Allende some 50 years before. Peña's dance – in the slow and deliberative Butoh manner – is effectively a resurrection of the doomed composer; the rescue of her grandfather from the prison of forgetting.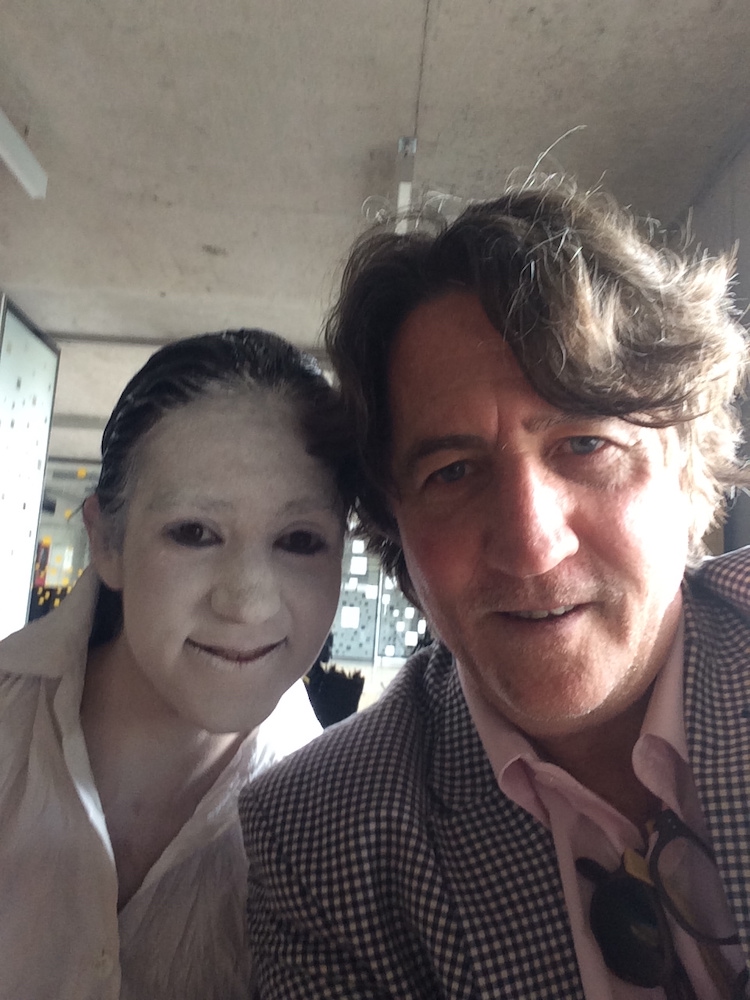 "I stumbled upon the parallel accidentally, but I seem to be unable to make a film that isn't complicated and maybe even challenging in some way," said Candaele. He co-produced two well-known documentaries – Iraq for Sale: The War Profiteers and Wal-Mart: The High Cost of Low Price –before launching his directorial career with the much-decorated Following the Ninth: In the Footsteps of Beethoven's Final Symphony, which took five years to complete and was filmed in 12 countries on five continents. "There are a lot of human dimensions in these stories – they're complicated, they're sensitive and filled with ambivalence. I wanted to tell them with tenderness and sensitivity, to make them compelling as well as mysterious and moving."
Add in snippets of Beethoven's life and staged readings of his letters, and the nuanced effort required to coherently interweave these two works of art becomes apparent.
"Art that's challenging doesn't give you solutions," Candaele said. "It creates interesting questions and I hope that people walk away thinking about it all. But at the end there's a restrained sense of possibility, hope, and the power of love."
Love & Justice will have its world premiere at The New Vic downtown at 2:30 pm on April 30. The afternoon will also feature Belén performing portions of her show, and a Q&A wine reception with Candaele and other filmmakers, including Santa Barbara-based producer Pam Gunther. Local Beethoven novelist Howard Jay Smith, author of Beethoven in Love; Opus 139: Concerto Quasi Una Fantasia, serves as emcee. Tickets cost $15. Visit bit.ly/3kNFQN for tickets or www.beethovenhero.com/love—justice.html for more on the film.
You might also be interested in...