Shaw, Sō and Soil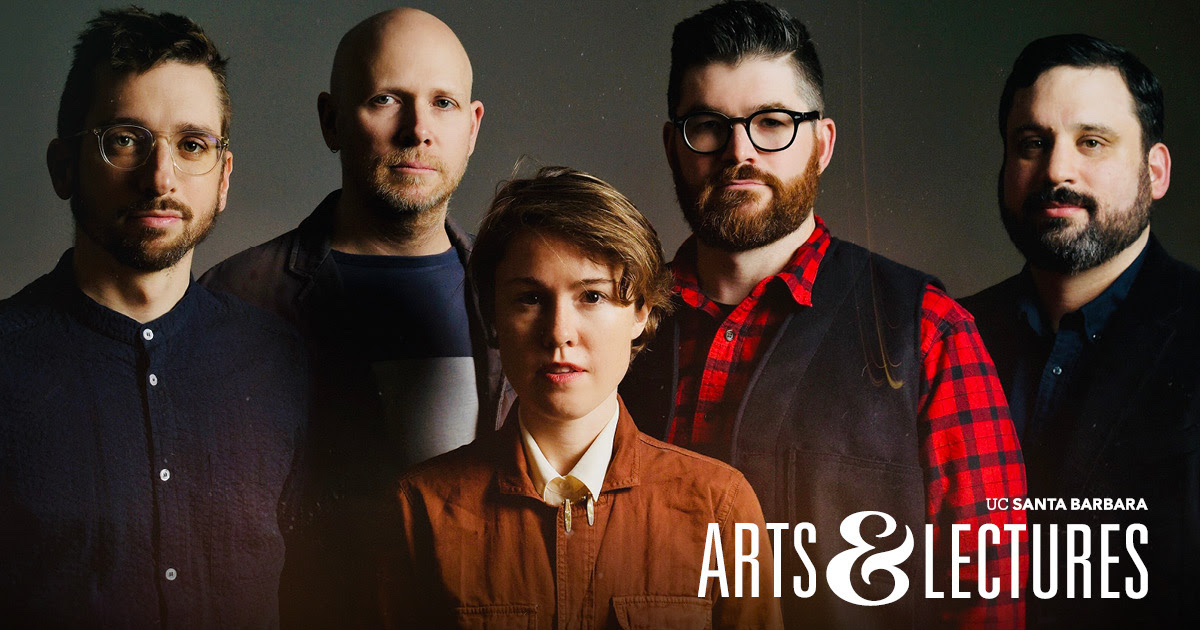 Pulitzer Prize-winning composer and vocalist Caroline Shaw and the chamber music-redefining ensemble Sō Percussion weren't planning on recording an album full of songs together back in 2019. Rather they were in the studio to lay down tracks for Shaw's quartet "Taxidermy" and the Dawn Upshaw collaboration Narrow Sea – which later won a 2022 Grammy – but ended up with extra time on their hands.
"We booked three days, but we just used two," recalled co-founder Jason Treuting last summer when Sō Percussion was in residency at the Music Academy. "We woke up the next morning, went into the studio and Caroline said she had a song called 'Other Song' she had written that thought it'd be really fun to do with us. So we jumped in and just did it."
Treuting said the experience was a blast, and everyone left feeling excited about the piece.
"We couldn't believe how great it turned out, and we all said, 'let's do this again'."
Shaw and Sō later got together for a few days in Brooklyn, each bringing in some sketches for more material. They hit the studio to record six songs, and once again found inspiration in the collaboration.
"Caroline had the idea to not only record as a quintet, but to try paring it down to make duos," Treuting said. "We gave ourselves a kind of ridiculous task of each taking an hour in the studio with her to see what we got. That led to the beginnings of at least four more tracks. There was so much freedom in the collaboration and improv. It was exhilarating."
The full album – a thematic song cycle called Let the Soil Play Its Simple Part – is 10 tracks that explore soil cultivation as a metaphor for creativity and collaboration, dissolves boundaries between classical and pop, and blurs the separation of heaven and earth, using voice and a wide variety of percussion instruments to evoke sounds and imagery of the natural, corporeal, and spiritual worlds.
The album also represents Shaw's debut as the lead vocalist on an album.
"Caroline is such an incredible composer and artist but she's also an incredible singer, and a truly creative soul who is amazing to be around, but loves to collaborate," Treuting said. "She can do it all on her own, but she really loves input from others. The album is really the five of us together, and we're really proud of it."
The pandemic delayed the release of Let the Soil for two years, and busy schedules meant that Shaw and the ensemble have only performed it a few times in spring of 2022. But now the quintet is on an extended tour that brings them to UCSB's Campbell Hall on April 21, when Sō Percussion will also perform works in its repertoire from a trio of young composers including ensemble member Eric Cha-Beach, Angélica Negrón, and Nathalie Joachim. Details at https://artsandlectures.ucsb.edu.
You might also be interested in...