Fringe Festival: A Gathering of the Arts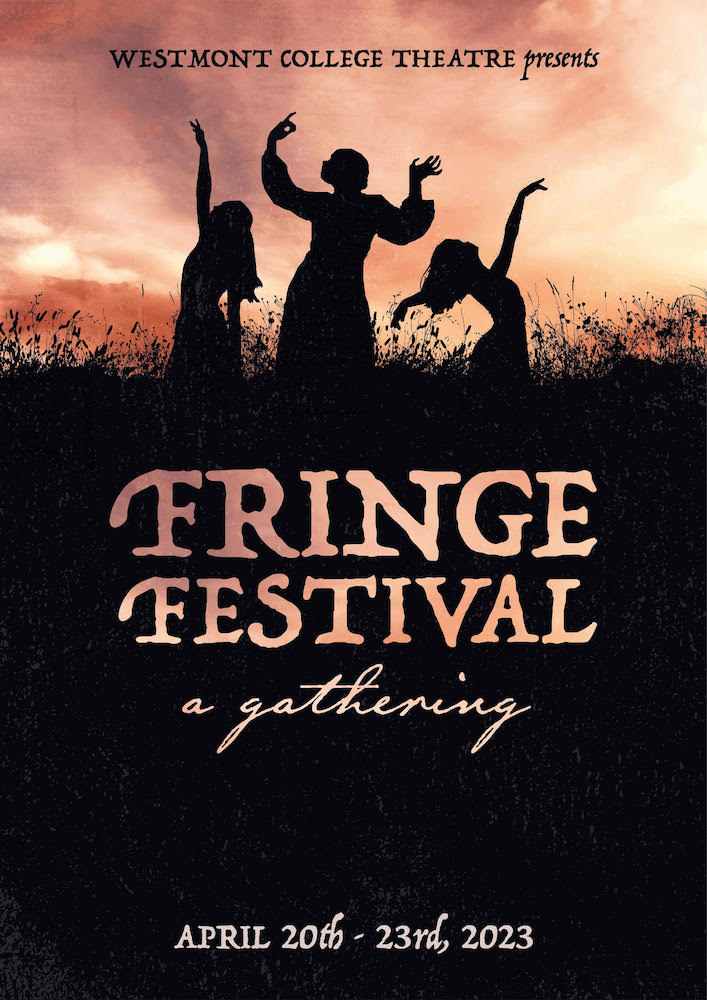 Westmont's Fringe Festival, an annual smash-up of experimental theatre, dance, film, and performance art, kicks off for four days from April 20-23 around Porter Theatre, and downtown at the Santa Barbara Community Arts Workshop. Tickets — $10 for a day pass, $20 for an all-access pass, and $15 for a student/senior all-access pass – may be purchased at westmont.edu/boxoffice.
The student-led celebration, themed "The Gathering," allows students to challenge themselves to experience life and live art in fresh new ways. "In order to realize your full artistic potential, you have to commit fully and wholeheartedly to making the art that only you can make," says Fringe Artistic Director Ford Sachsenmaier. "Fringe is a space that can host that highly individualized, intensely unique kind of art, even when other spaces aren't as welcoming to it."
You might also be interested in...