Art Museum Offers 'a space of her own'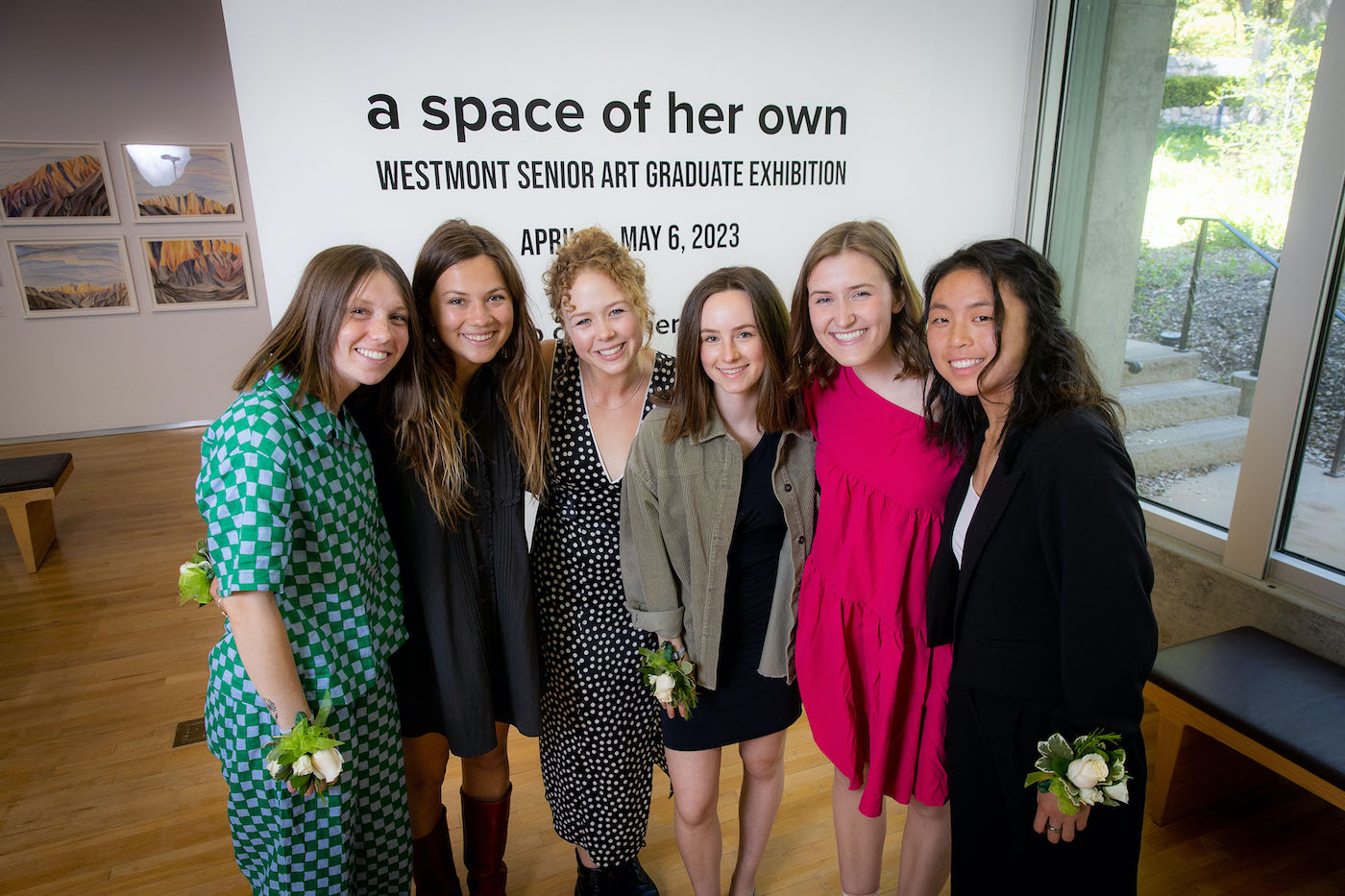 A large crowd packed into the Westmont Ridley-Tree Museum of Art to see the stunning capstone projects of six senior art majors on April 6. A Space of Her Own – which features art projects ranging from paintings to prints, and from photography to sculptural installation – will be on display through May 6 at the museum.
"I've been impressed by the students' craft and dedication to making art that not only is technically beautiful, but captures concepts that are evocative and important for our time," says Nathan Huff, associate professor of art and chair of the department. "The title, 'a space of her own,' connotes the distinct spaces that these six women have carved out in their artistic practices and in the conceptual ideas for art. The works in the exhibition depict interior domestic spaces in first light, vast mountainscapes, and the grit and labor of a western ranch. Other times the works document spaces for female skateboard culture, playful sculptures that delight in sensory overload and material exploration, and drawn studies of anatomical differences as a way to honor the beauty of each other."
The exhibition celebrates the careers of Annika Britton, Moriah Chiang, Callie Guthrie, Ella Jennings, Ashley Rosenbaum, and Morgan Sailer.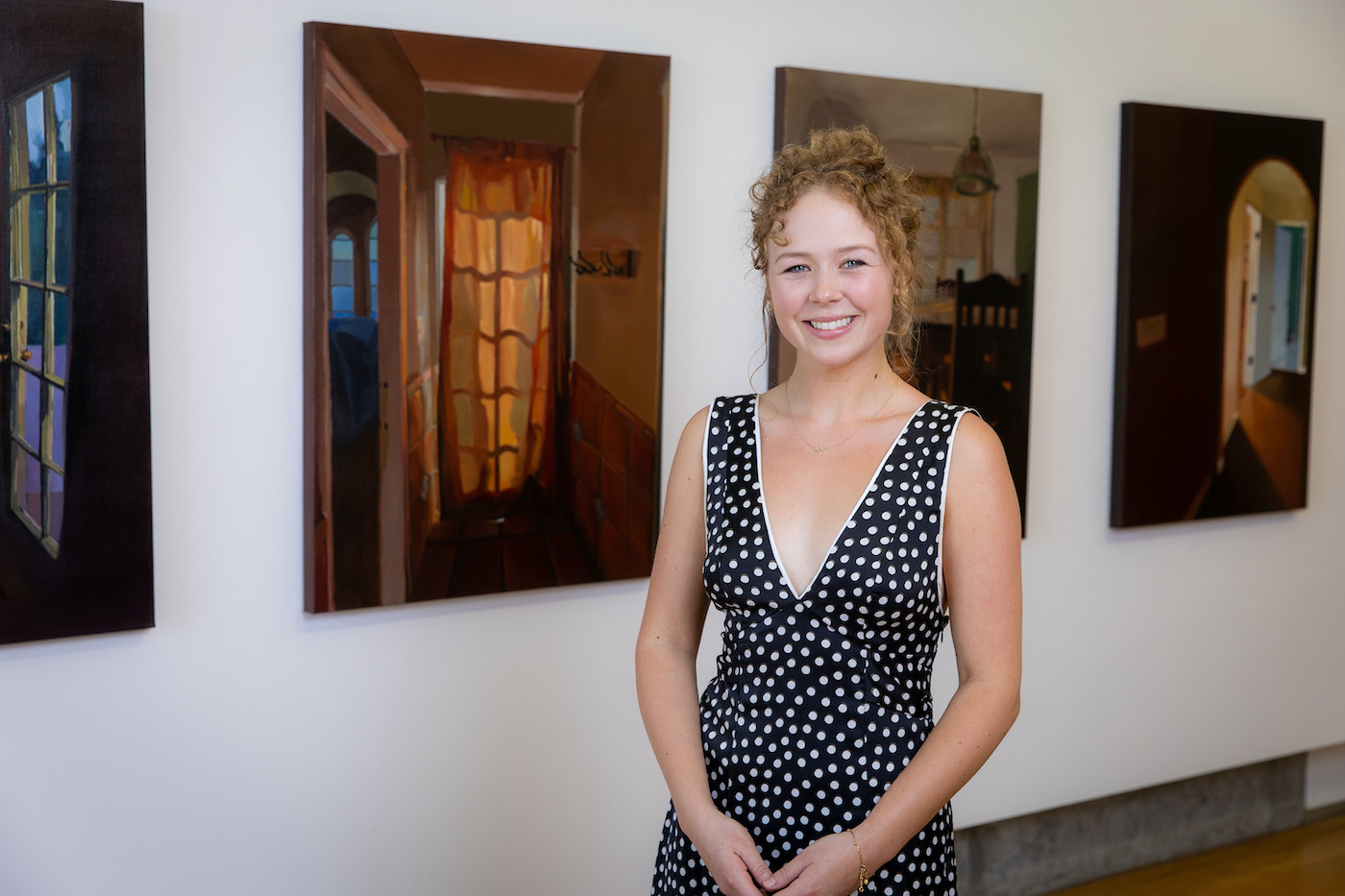 "I am so proud of these art majors who have created sophisticated bodies of artwork with strong technical skill, meaningful concepts, and deeply personal investment," Huff says. "These self-directed projects explore themes of identity, caretaking, and the wonder of the natural world – honoring labor and landscape, and the importance of spaces both metaphorical and literal that help us understand one another."
The show, which also features oil paintings, large scale charcoal drawings, watercolors, fiber textile installations, printmaking, and photography, is generously sponsored by Ken and Francie Jewesson. The museum is open weekdays from 10 am – 4 pm and Saturdays from 11 am – 5 pm.
Music Abloom in April
The Westmont Music Department is ending the spring semester with a flurry of concerts, all are free and in Deane Chapel on lower campus.
The Composer's Concert, highlighting new works by Westmont student composers performed by both fellow students and the composers themselves, is Friday, April 14, at 7 pm.
Tenor Sibongakonkhe (Sibo) Msibi – a senior international student from Swaziland who earned a fellowship to the Music Academy of the West's 75th anniversary Summer School and Festival in 2022 – performs his senior recital on Sunday, April 16, at 3 pm. Later that evening, the String Chamber Concert is at 7 pm.
Eben Drost will lead the Jazz Concert on Wednesday, April 19, at 8 p.m.
You might also be interested in...