Something to Sing About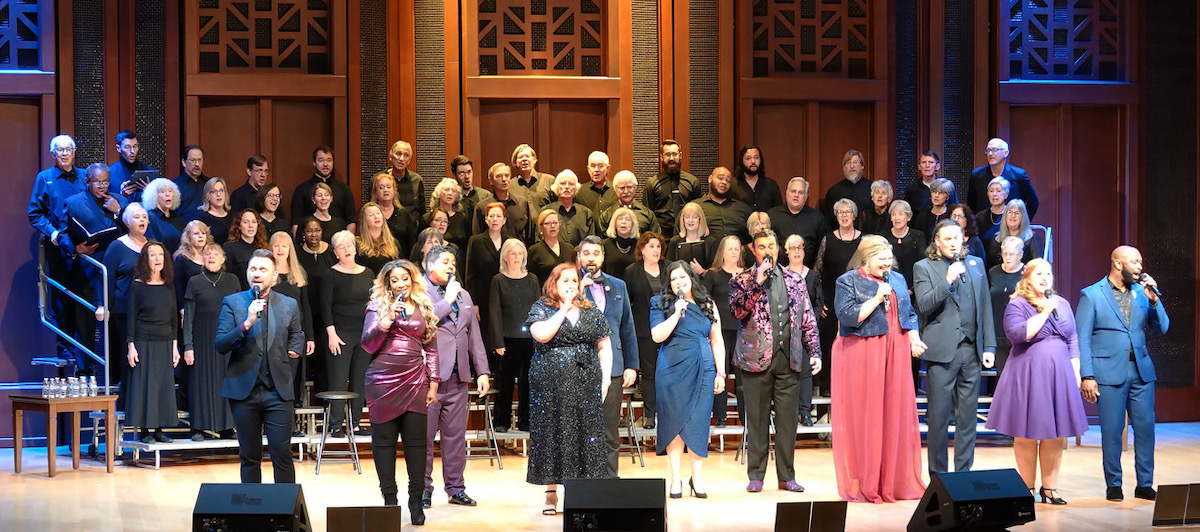 It was a double anniversary celebration when the Santa Barbara Choral Society hosted a 75th anniversary gala at the Music Academy's Lehmann Hall, which also marked the 30th season of its veteran conductor JoAnne Wasserman.
Before repairing to the Duo Catering dinner, guests were at Hahn Hall, just a tiara's toss away, for a highly entertaining and energized performance by the 11-piece a cappella group Voctave, who hail from Central Florida where they perform regularly at Walt Disney World.
But it was certainly no Mickey Mouse show with the talented troupe, who were founded in 2015 by producer-arranger Jamey Ray, singing an eclectic selection of music from Broadway, barbershop, Disney of course, and a particularly enchanting version of Climb Every Mountain with the choral society singers joining them on stage.
It was an evening of high note with many in between.
Among the sea of guests were Kostis Protopapas, Peter and Deborah Bertling, Barbara Burger, Todd and Allyson Aldrich, Scott Reed, Jonathan Bishop, Brooks and Kate Firestone, Dick and Marilyn Mazess, Stefan and Christine Riesenfeld, and Sandy Knox-Johnston.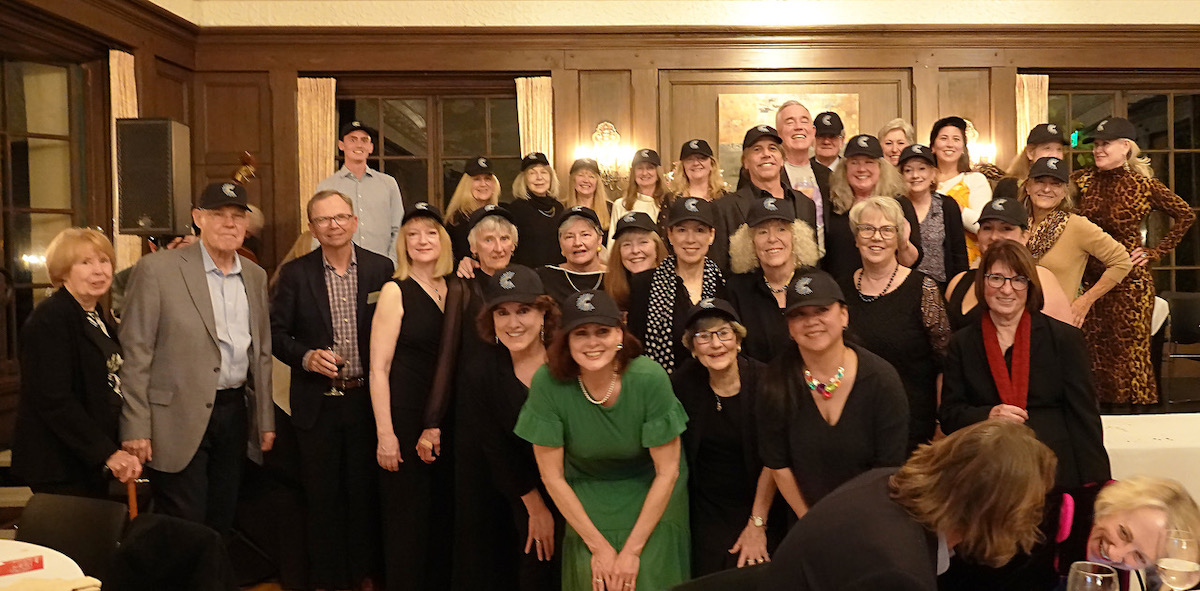 You might also be interested in...