Comments on Several of Ms. Thorn's Points
Re: "Picking A President in 2024" (Diana Thorn, Thursday, March 30)
Inflation is a world-wide problem. (In the U.S., it is currently 6.4 percent.) More can and should be done to find a solution, and President Biden will rightfully take the heat if it isn't – but President Biden did not cause the problem. The inflation rates for Mexico, Brazil, Italy, Spain, the United Kingdom, and Germany are all between eight and 10 percent. Is Biden solely responsible for inflation rates in those countries as well?
Trump's negotiated agreement (i.e. capitulation) in Afghanistan allowed the Taliban to secure the provinces and move into Kabul more quickly than Biden or the DOD had predicted. Due to Trump's poor negotiating skills and subsequent poor intelligence by Biden's team, lives were tragically lost. But, President Biden got us out of Afghanistan… something none of his immediate predecessors were willing or able to do.
Trump's "bromance" with Russian dictator Vladimir Putin is the stuff of which legends are made… and not in a good way! He praised Russia's brutal invasion of Ukraine, calling Putin "very smart" and adding, "I mean, he's taking over a country for two dollars worth of sanctions. I'd say that's very smart." When it became known that Putin was ordering the bombing of hospitals, maternity wards, schools, day care centers, and apartment buildings (war crimes by any standard), Trump's head remained securely lodged up Putin's posterior.
Trump's policy "to secure our borders" consisted of 1) building a porous border wall that he said Mexico would pay for (they didn't) and which could be breached by simple over-the-counter garden tools and 2) locking up adolescents, toddlers, and infants (who had committed no crime) in what were cleverly referred to as "Tender Age Detention Centers." They were, in fact, internment camps for children. Although immigration reform needs to be brought into the 21st century, this policy was an abject failure by any measure.
Trump incited an insurrection in an attempt to overturn a legitimate election result, end democracy in the U.S., and install himself as an authoritarian dictator. Yet, Ms. Thorn boldly states, "When Trump was president, he did a great job." Her definition of "great" seems to be at odds with reality.
Robert Baruch, Yeosu, South Korea (formerly of Goleta, CA)
Wanting to Be Heard on Sound Walls
Addressed to Mr. Das Williams:
As a longtime resident of Montecito, I am deeply concerned by the decision last year by the Santa Barbara Planning Commission to approve CalTrans freeway widening projects without sound walls that would mitigate noise and air pollution. I ask that our county supervisors reconsider and reject this approach, which will have an adverse impact on the people in our community – who are your constituents – on a daily basis.
It is beyond dispute that sound and particulate pollution is harmful to health and well-being. In the past, our neighborhood was somewhat protected by a "soft" barrier of dense foliage on both sides of North Jameson Road. In recent years, CalTrans has eroded that barrier, already creating a notable increase in noise pollution. To our alarm, the current plan will eliminate that soft barrier altogether. Sound walls, which were in the original CalTrans plan, could mitigate that harm just as they have to the east (Carpinteria) and the west (Salinas Street) of Montecito. It would have daily benefits to residents.
The reason cited for the change in approach is the risk of flood. As a 45-year resident of a home on the banks of Montecito Creek, I am well aware of the risk of floods in the area, as well as the previous decisions that exacerbated those risks. Historically, there were multiple small natural creeks in our area, which carried water following the natural topography. When the 101 was built, creeks were diverted into a man-made channel to pass under the freeway. This is one of the reasons we've seen multiple floods at the lower part of this channel (now called Montecito Creek).
While I take the risk of flooding seriously, there are other steps within the county's power that could mitigate flood risk without the negative impact of denying sound walls. Resuming maintenance of the creeks in Montecito is one such step. In the '70s, '80s, and '90s, the creeks were regularly cleared, and banks were reinforced, helping to mitigate flooding in times of heavy rain. In the late 1990s, however, the county flood control department ceased maintenance of sections of the creek – including the stretch between our house and the Oaks neighborhood – and allowed debris to almost completely fill the areas under the freeway and Jameson Lane. I would urge the county to resume regular maintenance of the waterways.
I find it troubling that the Flood Control District, which has abandoned maintenance of some sections of the creek while spending millions on other areas, now opposes sound walls, which are needed to mitigate daily harm for the community. It is also difficult to understand why sound walls have been able to successfully move forward along other areas of the 101 despite history of past flooding in those areas, such as at the base of Salinas Street.
The only difference seems to be that the 2018 debris flow looms large in all of our memories. However, there are other steps that can be taken to help mitigate against the risks of a once-in-a-century event – steps that don't result in harm to our community on a daily basis.
I respectfully ask that the Board of Supervisors reconsider last year's decision and reinstate plans for sound walls with the addition of flood gates, as has been done in neighboring communities. We further request that the county resume routine maintenance throughout the waterways in Montecito and consider other options to mitigate flood risk. By reference, we want to support the excellent suggestions offered by Kia McInerny in a letter published in the Montecito Journal on March 16.
Sincerely,
John Denver, MD
Memorial Service Announcement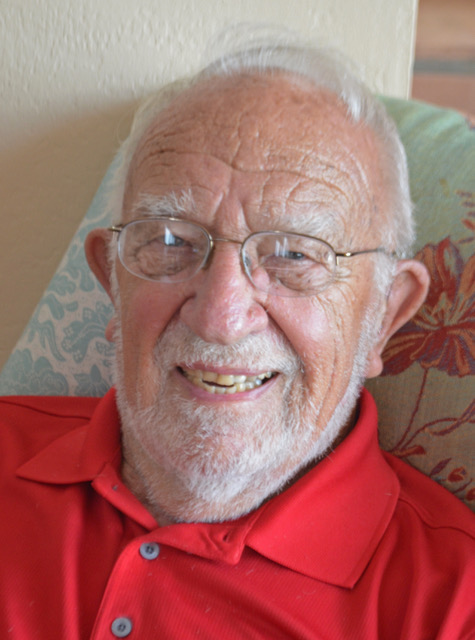 You might also be interested in...