A New Moon Rises at Rubicon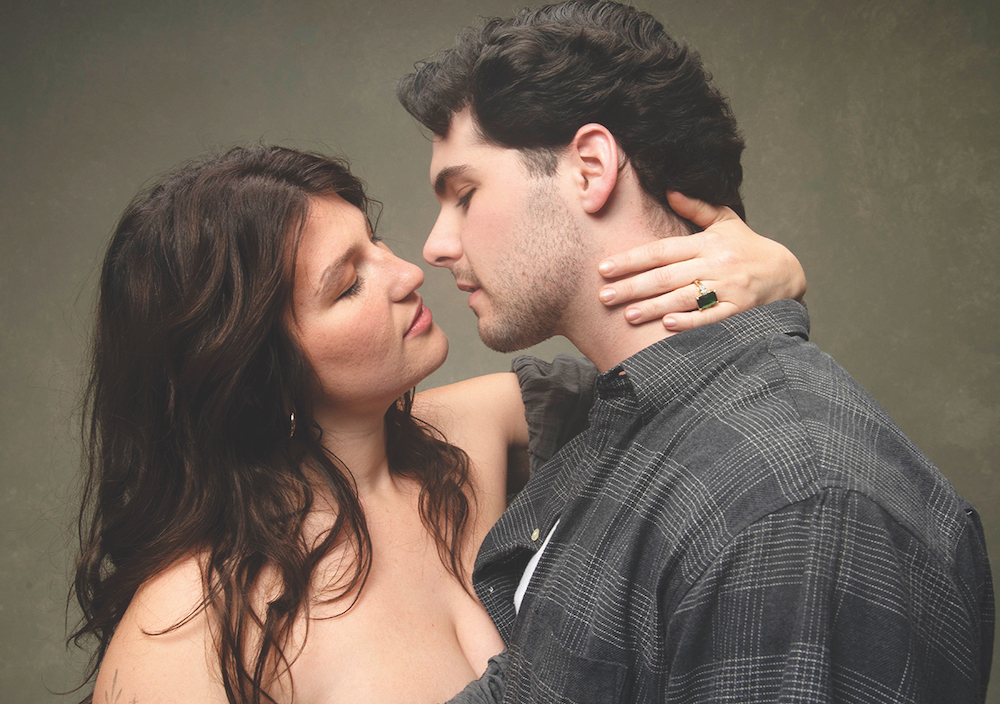 TV and film writer-producer Jonathan Prince – whose adaptation and book for the world premiere of a musical based on Dark of the Moon opens at the Rubicon Theatre in Ventura this weekend – wasn't going to let anything stand in his way; least of all the discovery that several big theatrical icons had previously tried – and failed – to turn the once-popular 1945 Broadway play into a musical. 
"It was daunting to have the guy who represents the owner of the rights to the play tell us that Marvin Hamlisch had failed, Jerome Robbins had failed, and Bob Fosse had also failed," Prince said, noting that he had to "audition" his concept to even get the chance to produce it. "Maybe my having never done a musical before is part of what helped."
Indeed, Dark will be his first foray into the genre. But Price has made his name writing and producing over 200 hours of television, mostly with strong musical themes. Consider his Emmy-winning NBC series American Dreams, created in the wake of – and inspired by – meeting Dick Clark of American Bandstand fame. Not to mention Price's HBO series Off the Record, plus pilots developed with Mick Fleetwood, Stewart Copeland, and Broadway composer Andrew Lippa. But Dark, which was originally written as a dramatization of the centuries-old European folk ballad "Barbara Allen," has been a part of Price's life since he acted in a teenage production of the classic as a sophomore at Beverly Hills High School – a production that featured a live bluegrass soundtrack. 
"It's a straight play about witches and humans the writers turned into an allegory of the Hollywood blacklist era, like Twilight meets Romeo and Juliet with two ill-fated lovers," Prince recalled. "But unlike most fairy tales, and in a twist on Disney, it's the male witch who gives up his power to be with the girl."
Prince never got the image of the bluegrass band on stage out of his head. Years later when he was ready to try his hand at a musical, he took that idea one step further, conceptualizing a dual score with a bluegrass-folk sound representing the humans juxtaposed against a rock and soul vibe for the witches.
"The music reflects the prejudices of each group, how fear and intolerance get in the way. How the young lovers are able to come up with something in the middle is fascinating," he said.
Prince's version gives more empowerment to an important female character and tones down the indictment of the church that was part of the original play, "solving the problem" that has kept the piece from finding its audience in modern times.
But it's the musical aspect that truly highlights the show's startling evolution, and the writer is joined by an all-star team in executing his vision with music and lyrics by multi-platinum songwriters Lindy Robbins, Dave Bassett, and Steve Robson, choreography by Tony Award-winner Christopher Gattelli (Newsies), musical supervision by Brad Haak (conductor for An American in Paris and Mary Poppins on Broadway), musical direction by Broadway veteran Brent Crayon, and arrangements by renowned guitarist and composer Dillon Kondor (Jesus Christ Superstar Live, Kennedy Center Honors with the cast of Hamilton.) Recently retired Rubicon co-founder James O'Neil returns to direct the premiere of the developmental production of Dark of the Moon: A New Musical, which runs April 1 and continues through April 16. Visit www.rubicontheatre.org or call (805) 667-2900.
You might also be interested in...