Women's History Month with Women Professional Barbers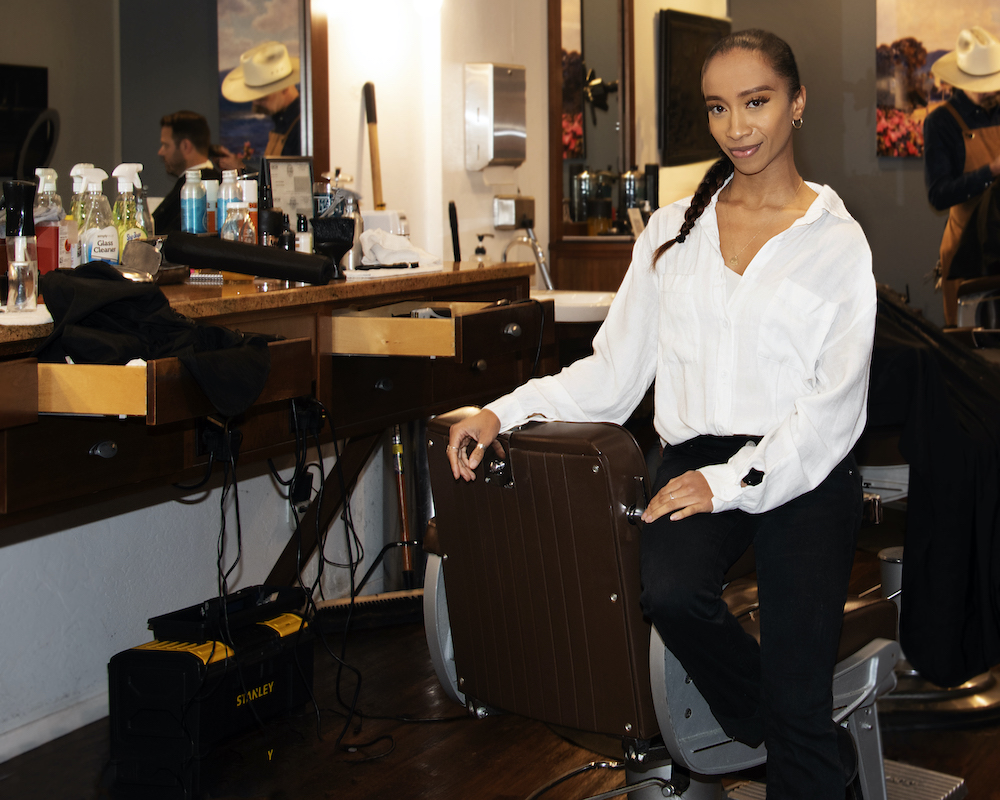 To celebrate local women of history, this column dedicates the month of March to them – their contributions, their stories, their inspiration, and opportunities to support.
This week we are talking with our town's women barbers. While the barber profession began over 6,000 years ago in Egypt, pushing the bar upward are women barbers who bring to the profession artistic creativity and precision, while graciously adding facials and beauty treatments for men.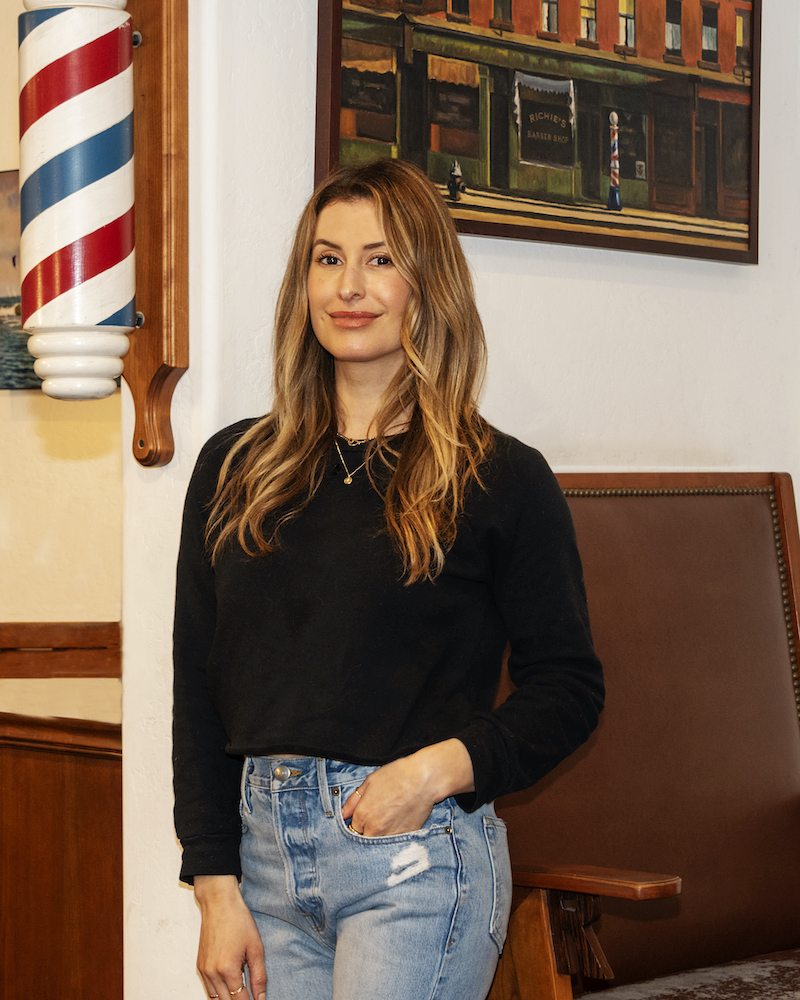 According to ZIPPIA stats, there are over 12,880 barbers in the United States, of which 25.1% are women, 74.9% are men; 60% are White, 22% Hispanic or Latino, 6.8% are Black or African American, and 6.6% are Asian; 8% of all barbers in the United States are LGBTQ.
National Association of Barbers and American Barber Association take note; at Richie's Barber Shop Santa Barbara, the stats are quite different. Here we find 90% of the barbers are women, and these women barbers represent a proud diversity of Black, Filipino, Japanese, Latino, Caucasian, hetero and LGBTQ. In addition to diversifying the barber industry, they are breaking down other barriers through their collective dedication to personal fitness. High-intensity interval training, functional fitness, kettlebells, Muay Thai training in Bali, weightlifting, endurance training—all this intense personal improvement goes hand in hand with their respective passions in fashion, beauty, music, kids and community work.
I managed to meet and photograph four of the seven women barbers at Richie's Montecito shop (have you ever tried to schedule seven barbers for a photoshoot?), and want to give a huge shout-out to all the women barbers who are making it happen at both the Montecito location—Jessica Jay, Summer Vesey, Mackenzie Caldwell, Haidee Marin, Erin Wagner, Carlie Kuhns, and Martine Cordero; and at the IV location—Manager Mariay Tsushima, Grace Casner, and Mina Trevino-Colon.
We talked about what Women's History Month means, how and why they became a barber, male stereotypes in the profession, and what their passion projects are.
Jessica Jay is a barber and licensed esthetician, who has been crafting her style at Richie's Barber Shop Montecito on Coast Village Road since August 2013! Always seen with her genuinely warm smile and funky overalls, she has a loyal client base. As the senior barber, she mentors newly hired barbers and helps to manage the shop. Her community volunteer work involves her passion for helping others. She organizes the shop's fundraisers, holiday toys and clothing drives, as well as the pet adoption drive for the local animal shelters. In her words:
"Women's History Month, for me, is honoring and celebrating all the women, past and present, who have helped build a strong presence that says, 'we are here!' Women are equal and we won't be ignored!
"I've always wanted to be a part of the beauty industry, but the day I saw a woman with a straight razor in her hand shaving a male client I was like 'I really want to be a barber!' It's an art that's so delicate yet powerful! I attended Barber College at ZMS Academy in Highland Park L.A. At the time I was one of two female students, so there was that extra pressure to prove to ourselves and others that we deserved to be there. I feel like it made us stronger barbers, so I appreciate the experience.
"I remember my first day on the job, I was asked how much I knew about sports because I would need to stay up on those topics. I played sports as a kid and I currently workout five times a week, but I'm not that girl that watches sports on TV. Worried I would have nothing to talk about to my mostly male clients, I was concerned it would affect my career. At first, I faked it, but that didn't last. I decided I would just be me and talk about things that I enjoyed. Lucky for me, it worked!"
Mackenzie Caldwell is a force to be reckoned with – a professional career woman, single mother, volunteer, fashionista, and obviously Sports Illustrated material. She radiates a strong presence. From the moment you meet her, you know #shesgotthis. According to Mackenzie:
"I think Women's History Month is a month to honor and celebrate women—to look back and celebrate the strong, courageous women that paved the way for us today, and to keep striving for the equality and safety of women today.
"I decided I wanted to become a barber while I was in cosmetology school at Santa Barbara City College. I was mostly doing women's hair, but I was really drawn to men's hair styling.
"The first place that I applied for a job was a barbershop. I ended up working at a salon first and really didn't enjoy it, so I moved to a barbershop shortly after and realized quickly that is what I was meant to do. I have been cutting hair since I graduated in 2018.
"The clientele that comes into Richie's Barbershop are amazing and love getting their hair cut by women. There have been a few instances where a new client will come in and question the fact that a woman is cutting their hair and mention that they have only ever had a man cut their hair before.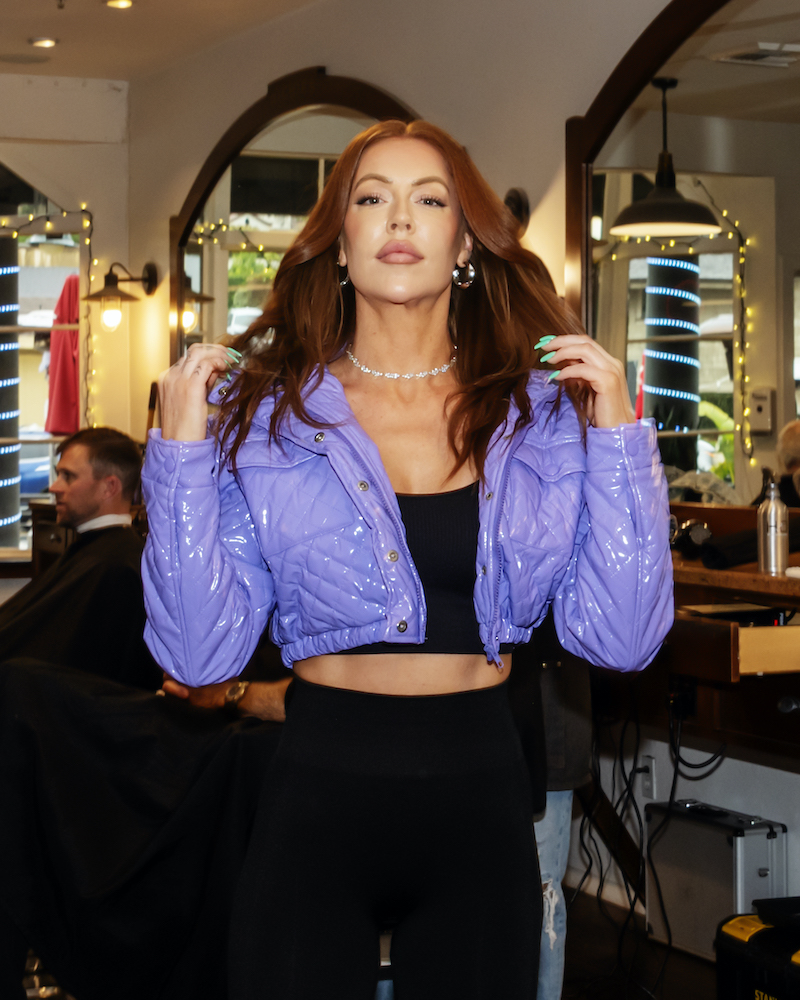 "This industry has been a male-dominated industry for a long time. I love that I get to be a part of the generation that is breaking those barriers. Women are amazing and talented barbers! I commend Richie for opening a shop that has mostly women barbers. He believes in us and supports us and that feels great!
"I have a five-year-old daughter and I volunteer at her school when I can. Making her feel supported and safe is so important to her overall development. I love her more than anything and I want to make sure she can see that. She is the woman of tomorrow and I want to raise a strong, independent, confident child to make sure she lives the happiest, fullest life that she can.
"My passions are fitness and fashion. I love being healthy and fit. It makes me feel strong and like I can accomplish anything. Going to the gym and lifting weights is like therapy for me. And I love fashion. That is one of the things I love about my job. I am able to wear what I want. I am able to express myself through my clothes. You are portraying yourself to your clients as you want them to see you, not anyone else. I always have a vision of an outfit that I want to wear and putting it all together and making it come to life is so much fun!"
Summer Vesey is known for being an artistic barber who sings to her clients while cutting their hair. She represents being a Black Filipino Woman with her sophisticated confidence. Summerhas been at Richie's Montecito since 2021 and is still going strong, especially with her bodybuilding workouts and passion projects. In her words:
"Women's History Month means to me acknowledging all the strong women before us, the women we decide we want to be, the women we will raise, and the women who come after us.
"I got thrown into this art form [barber] and never left—SBCC Cosmo School, shout-out to Sarah J! Been at it since 2014, nine years. Working with the barber stereotypes, obviously whenever anyone hears the word barber they think it's a man…. I love rising to the occasion.
"Personally, I'm in the process of obtaining my certification to be a health coach and nutritionist. With that I want to be able to help and target communities that want health and lifestyle changes. Being a person of color while being able to make a difference in my community is so important to me. My passions are being social—I love my plants, my cats, my friends, family working out, singing and dancing."
Haidee Marin, is known as a "fade master" and takes up to an hour per client for an exacting, precise look. She has been in the business for 14 years. Proud of her Latina and queer status, she is developing a shaving cream product line. She shares:
"Women's history month is a time to celebrate all women's voices and accomplishments. I started cutting hair because my mother owns her own hair salon and offered to pay for my training 14 years ago while I was still attending high school in Portland, Oregon. I figured I had nothing better to do that summer and it was the best decision I ever made!
"Working in many different shops with various types of clientele, I can recall there being times I've been overlooked when it was my turn to take a walk-in, and it's the person's first time at the shop. The walk-in would request the guy next to me, or would wait for one of the guys to finish with the client they're with—preferring to wait because they assume I don't know how to do fades or use a razor. In all honesty, most of those cases I didn't mind because little did they know those guys were fresh out of school and needed the practice! As we all do in the beginning.
"I have really grown to love the hair industry and I am now in the process of going to school to create my own product line for men. The idea was started after my clients complained about ingrown hairs from shaving, so I did my research and made my own shaving cream that I used and gave to people for a little bit. After 2020, not being able to work motivated me so much more to go for it!"
For more about these extraordinary women barbers find them on Instagram!
411: www.richiesbarbershopsb.com
https://womenshistorymonth.gov
Since 1990, via Public Law 100-9 with resolutions, the U.S. President proclaims annually the month of March as Women's History Month.
You might also be interested in...