Warriors Swing a Series Sweep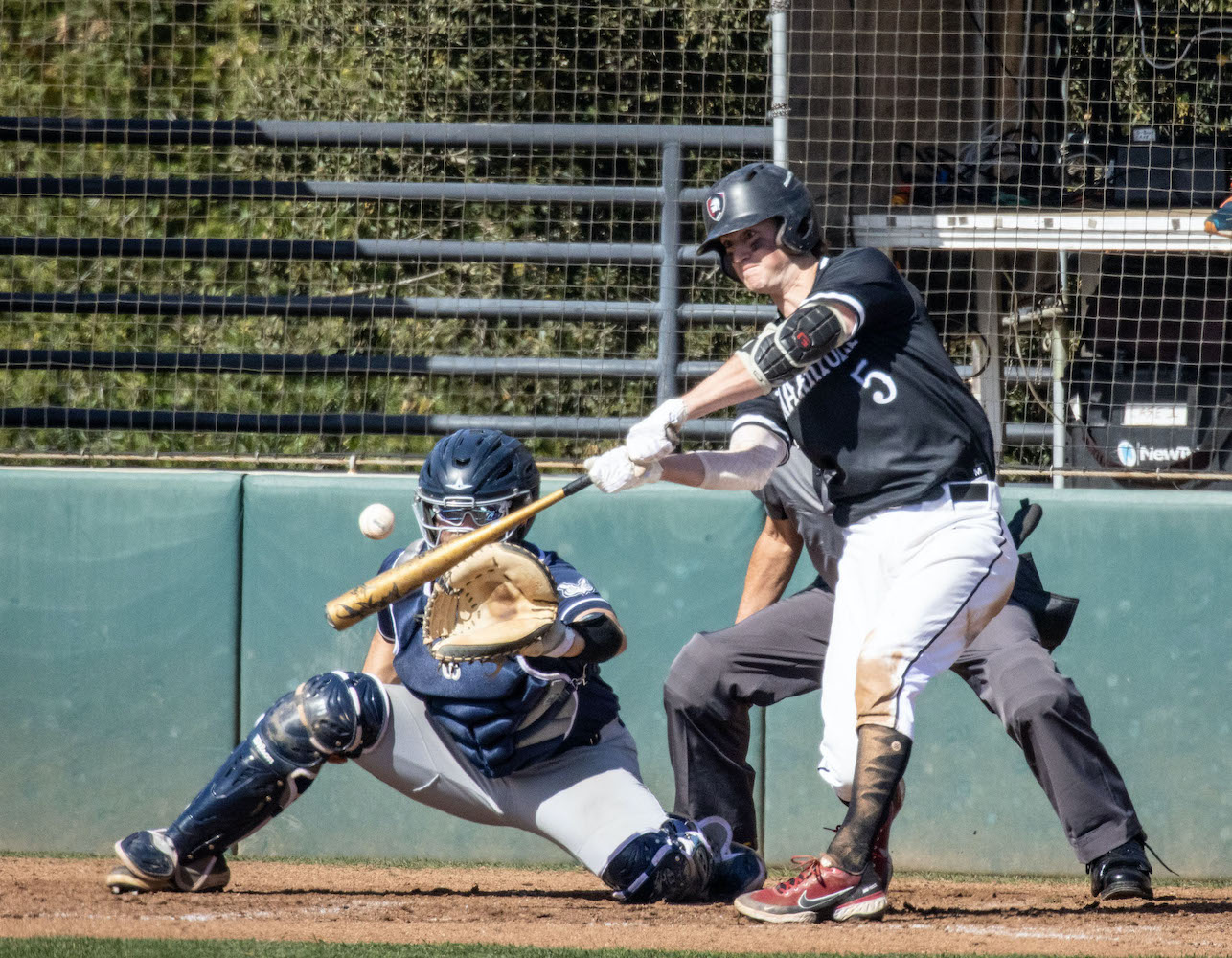 Westmont Baseball (21-5, 10-2 GSAC), ranked 18th in the NAIA, completed a three-game series sweep of No. 9 Vanguard (17-11, 5-7) at Russ Carr Field. The Warriors won the first game 8-7 in 12 innings on March 17 thanks to the strong starting pitching from sophomore right-hander Bryan Peck who only allowed two earned runs on four hits while striking out nine through seven innings. The March 18 doubleheader started with a come-from-behind win for the Warriors, 9-6. Shane Hofstadler, the hero of the extra-inning game, launched a pinch-hit grand slam to give Westmont a 7-6 lead, then posted a 5-3 win in game number two. In the final game, Michael Soper hit his first collegiate home run, a three-run, no-doubter to right field, that put the Warriors on top 5-0.
At the midpoint of the Golden State Athletic Conference regular season, the Warriors find themselves in first place with a two and one-half game lead over Hope International (17-6, 7-4) and an 11-game winning streak.
Celebrating Track Legend Jim Klein
Westmont hosts the Jim Klein Decathlon and Barbara Nwaba Heptathlon on March 23-24 starting at 11 am on Thorrington Field. Klein, who coached at Westmont from 1960-1976, was a stellar collegiate and post-collegiate decathlete in the 1950s. He died in July at the age of 90. A group of about 60 alumni and friends will celebrate his legacy with a dinner Friday night on campus.
You might also be interested in...