The River City Rocker Around the World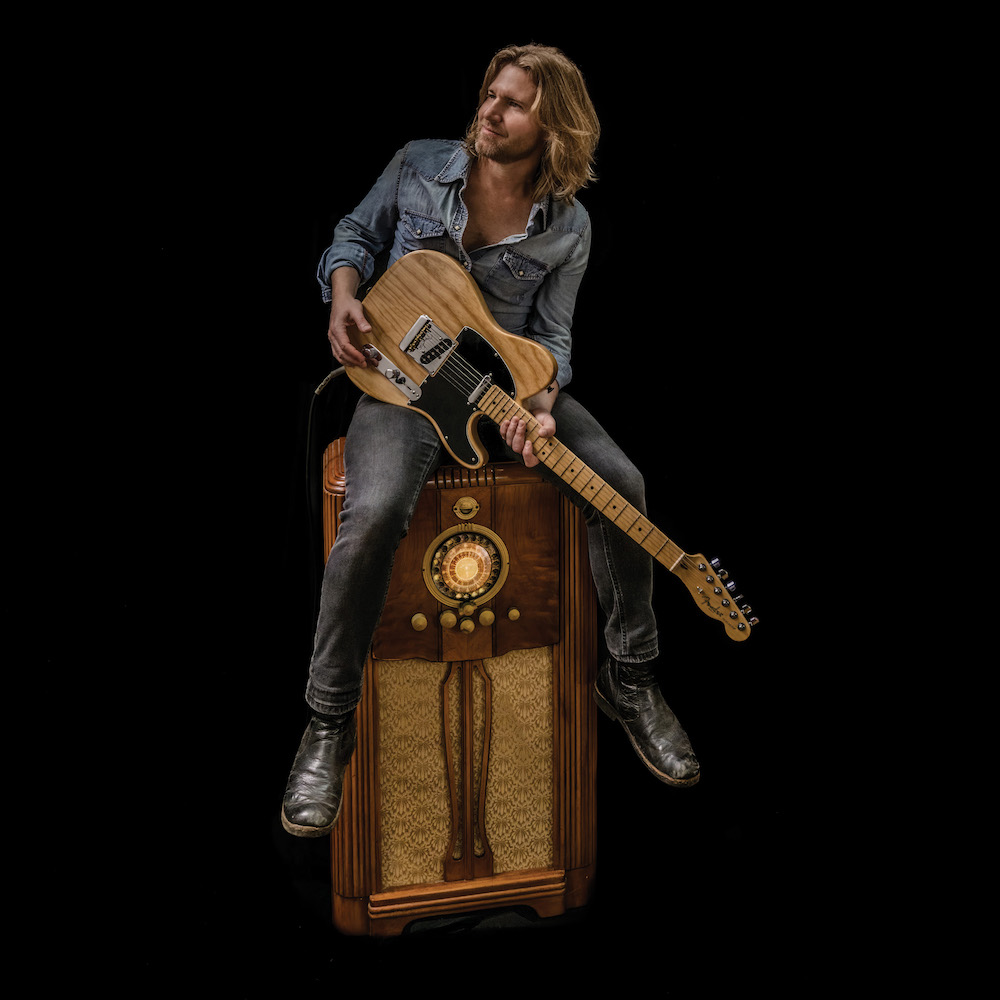 Jason Libs didn't migrate to Los Angeles and Santa Barbara from the Midwest via Miami, Nashville, and Barbados to play six nights a week in a piano bar. It just kind of worked out that way.
"I came out here to be a songwriter and to sell my songs to, and produce for, other artists," Libs said last weekend, shortly after coming home from closing out another week as the six-day-a-week star of The Red Piano's happy hour show. "I have hundreds and hundreds of songs. Playing in a piano bar was just supposed to be a day job for a while until I could do something more with my music."
Indeed, Libs has a long history of performing his own music and working with bands, dating back to a solo record he made that received lots of airplay on college radio in the mid-1990s, and playing guitar and piano for the boy band LFO in Orlando in the genre's heyday later in the decade. By the mid-2000s, Libs was living in Nashville with a new record deal, but just when things were about to break for him, the label went belly up during the 2008 recession.
"An album had just come out, but went nowhere, and a couple of others ended up on the shelf," he recalled. "I lost everything."
So when a friend who lived in Barbados hooked Libs up with a former Broadway star who was opening a piano bar on the island, Libs took on the six-week gig.
"I knew a lot about entertaining, but it was baptism by fire, having to learn and play all these songs the tourists would request. I'd go back to the office at the hotel I was staying in and download the chords until four in the morning, get up and go back to the bar and practice so when people would come back, I could play it for them."
After a few years traveling the world for similar gigs, including at private parties on yachts – "It was a bit like being the court jester," he said – Libs played a few times at a bar called the Red Piano in St. Martin, and became buddies with the owners. So when they sold that place and opened one on lower State Street in Santa Barbara, Libs, who by then had moved to Hollywood to work for a production company that had yet to get off the ground, was the first call.
"I told them I'd give them a month," Libs said. "And that's turned into seven years."
That's because Libs not only had already honed the ability to entertain everyone and quickly learn popular songs, but also immersed himself in the local community for the first time in decades, often jamming with friends at the club and elsewhere, even participating in benefit events at the bar following the Thomas Fire and Montecito mudslides. He also began playing several of his originals mixed in with the classic rock and seven-decade-spanning pop standards on his nightly gigs, and was pleasantly surprised to find audiences actually dancing to songs they'd never heard before and even requesting recordings to take home.
Which is the genesis of how Libs came to make his new album, River City Rocker, which represents a giant step toward resuming his passion as a singer-songwriter and recording artist, albeit one with more mature ambitions, as indicated by one of the album's highlights, "Not So Young," which features the chorus "I know I'm not so old, but I'm not so young anymore."
The majority of the baker's dozen of songs on the record date back at least a few years, and as much as two decades. Many are produced with intros or interludes taken from recently unearthed old cassette tapes Lib made as a teenager and young man in his hometown of Evansville, Indiana, used partly as a lark but also to anchor the album in his roots. Those also show up in the easily identifiable classic rock influences that range from Bob Seger and Bruce Springsteen to John Mellencamp and the Allman Brothers, but with Libs' ability to compose compelling songs propelled by power piano and guitar riffs. What began as an idea to just record the songs people had asked for at the bar soon grew into a more complete recording project. The album concept grew—and during a cloistered creative burst fed by Covid closures, Libs enlisted a dozen musicians, including such Santa Barbara stalwarts as bassist Randy Tico and drummer George Pendergast, to back him up in the studio, where Libs' sweet and strong tenor delivers the lyrics with the same appeal and impressive range that has made him such a hit at the Red Piano.
While Libs still sprinkles in a lot of River City Rocker'ssongs during his nightly three-hour gigs at the piano bar 25 times a month, the cover tunes will take a backseat in favor of spotlighting the record for the official album release party at SOhO. Jason Libs and the Congregation will be backed by a full band of local luminaries, including Jackson Gillies, who will preview his own new forthcoming album in an opening set.
For Libs, the event is a bit of a liberating leap from his day job back to his dream.
"I've always been writing for myself, but I didn't think that I needed to get back in the studio or that I'd ever make my own record again," he said. "But the process of making the album really turned out to be a creative reminder of who I am. Now that it's out on all the streaming platforms after three years in the making, I figured I'd do it right with a band."
The River City Rocker hits the SOhO stage at 9 pm on March 25. 
You might also be interested in...