Montecito Home to Inaugural Student Film Festival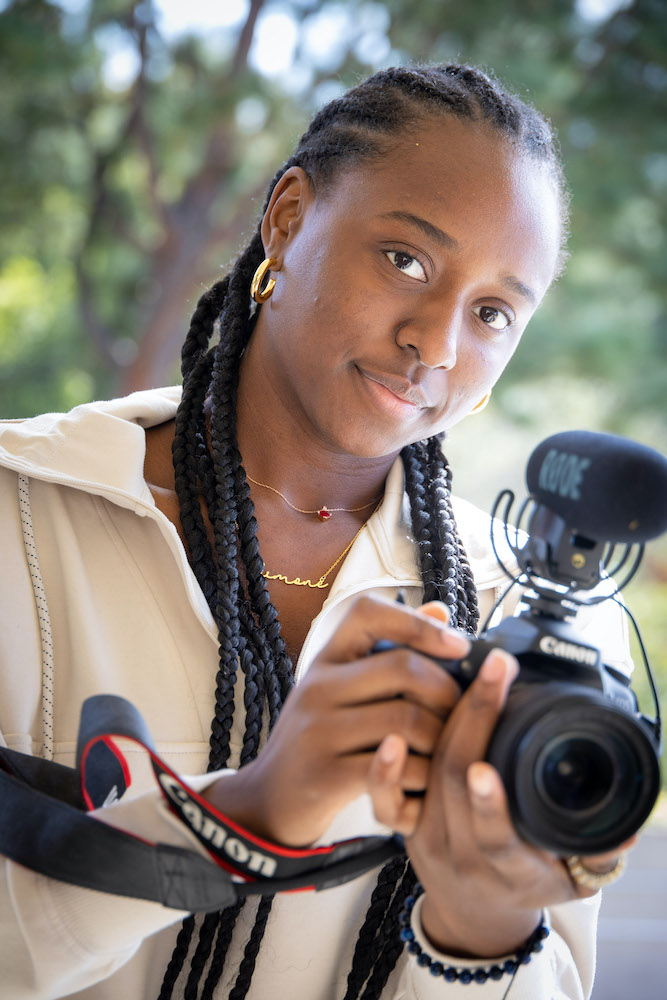 The inaugural Montecito Student Film Festival showcases the impressive work of undergraduate students from California colleges and universities with screenings on Saturday, March 25, in Porter Theatre. A jury of industry professionals and special guests will judge and award the top prizes, while polls determine the winner of the Audience Award. 
"Montecito has a robust cultural history and is surrounded by people in the film industry," says Wendy Eley Jackson, executive producer of the festival who teaches Documentary Filmmaking, Screenwriting, and Creative Writing in Westmont's theater arts and English departments. "We'd love for those who live, work, and play here to come out and see what the students have done. You don't know where you're going to find your next Nora Ephron or Aaron Sorkin, and I believe our students at Westmont are equally creative."
Jackson, CEO of Auburn Avenue Films, serves on the boards of two large national film festivals: the Atlanta Film Festival and BronzeLens. "I've submitted to and been a part of many film festivals as a judge, director, writer, and producer," she says.
Last fall, students interested in the festival began meeting with Jackson. Seniors Bailey Lemmon and Wesley Yowell produced the festival, which will screen about 17 short films running an average of 23 minutes. Three of the four students in Jackson's documentary filmmaking course will submit movies. "One student created a film on surfing and its impact on mental health and well-being, and another documented the creation of a band," Jackson says.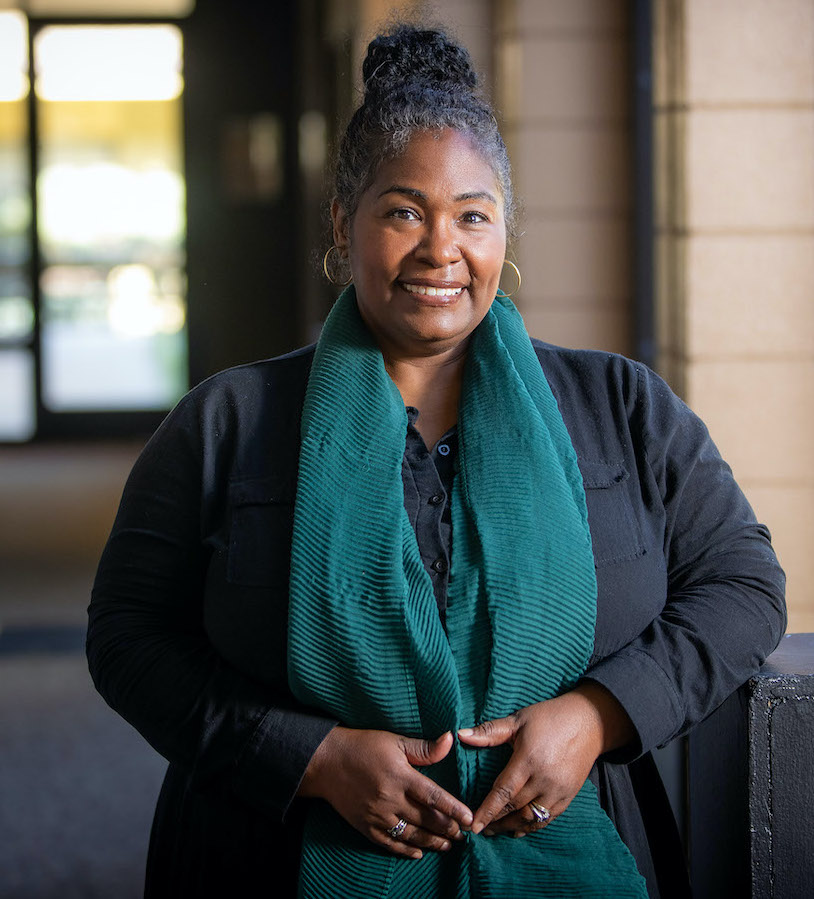 Junior Tamia Sanders created a film about a forgotten school shooting 19 months before the Columbine High School massacre. Sanders' aunt attended Pearl High School near Jackson, Miss., during the 1997 shooting, one of the first major rampage shootings in modern history. "The most moving part of making 'Before There Was Columbine' has been knowing how much these events have shaped and developed my life, even though I was not directly affected," Sanders says. "My aunt, who was 17 at the time and didn't receive counseling or therapy, talks about how the shooting changed the way she operates and thinks. It's heartbreaking for me, because this event didn't have to happen. In the film she says, 'You may have survived it, but you still have to survive it.'"
Sanders remembers being in high school after the shooting at Stoneman Douglas High School and seeing the dramatic increase in security measures at her Texas school. "The film is dedicated to the survivors," she says. "So many times the narrative emphasizes the shooter."
Jackson has challenged Sanders to have uncomfortable conversations. "I've noticed that her films are inspiring because they tackle weighty subjects," Sanders says. "I can't wait for people to see my project. It's been on my heart for a long time, and I had no way of getting this story out. It's kind of surreal."
Festival organizers are accepting films in every genre or topic and have sent invitations to undergraduate filmmakers throughout the state, including USC, Chapman, UC Santa Barbara and Santa Barbara City College.
"Filmmaking has the capacity to create, impact, and explore different themes of how people live, as well as the internal and external conflicts that characters may have," Jackson says. "The creative expression seems to bring out the best in many of these college students. It's an escape. Seeing their visions come into fruition and debut at the Montecito Student Film Festival is spectacular."
You might also be interested in...