Spring Program is in the Cards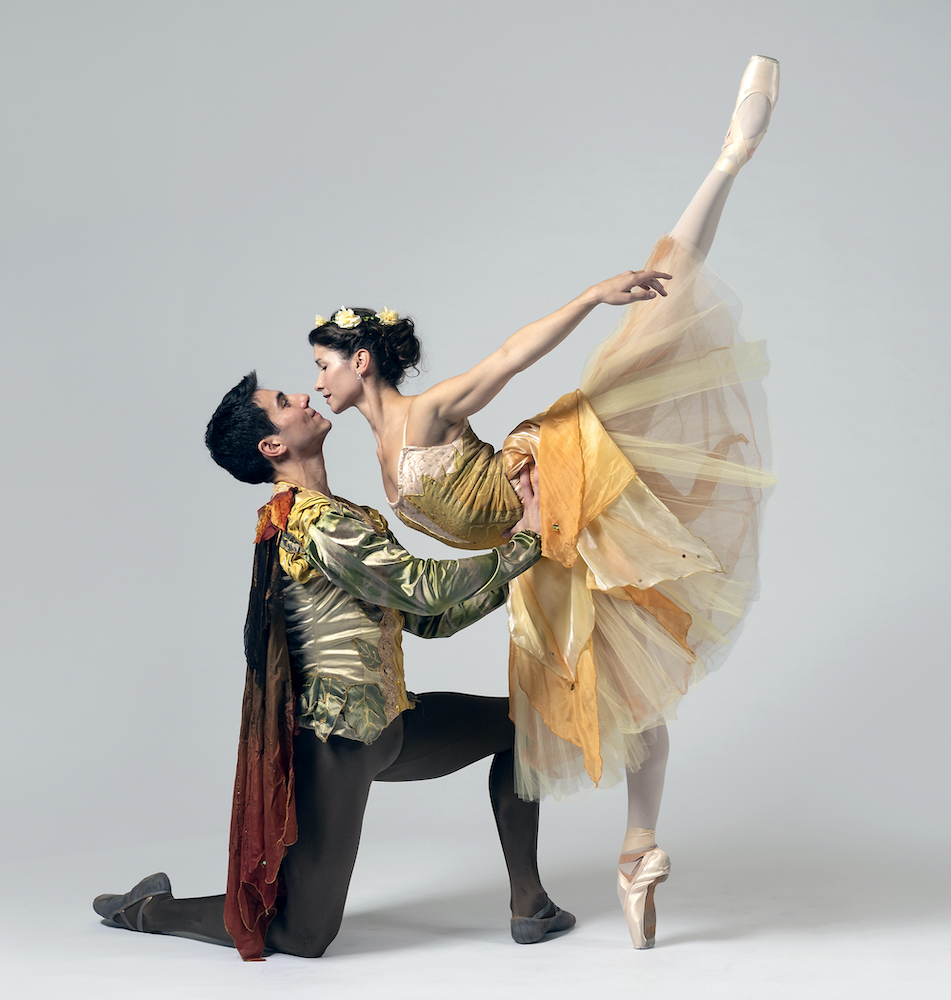 State Street Ballet's (SSB) spring show, which has a single performance on Saturday, March 4, at The Granada, is drawn entirely from its existing repertory. But nobody should think the dance concert will be anything less than thrilling. That's because co-artistic directors Rodney Gustafson and William Soleau have put together a program that covers the artistic scope of the company from contemporary to classical, with several SSB iconic works getting another viewing.
The night opens with Tango Rain, Soleau's spicy series of visually stunning vignettes set to the sensuous Argentinian music of Astor Piazzolla. Spring Waters features a pas de deux to showcase State Street's skills in classic pairing. The first half closes with Fold, a nine-minute caricature of a poker game from the creative mind of choreographer Kassandra Taylor Newberry. The high-energy piece is danced to the propulsive rhythms of music by Hans Zimmer, the veteran composer who holds two Oscars and four Grammys, plus Emmys and Tony nominations.
"My husband used to play online poker, and when I heard the music from Hans Zimmer's Sherlock Holmes and I fell in love with Zimmer's score, I did what I often do – just close my eyes and listen to it over and over again to see what visuals come to mind. It just kept coming up that this should be an underground poker game," recalled Newberry. "It felt very steamy and intimate, but also exciting and challenging for the dancers athletically. This was one of those pieces that just unfolded clearly from start to the end, the whole vision."
With her husband's help, Newberry picked up enough about poker to feed the ideas into the dancer and create a meaningful story in movement.
"Poker is usually a very minimal movement game, so I went with the idea of what would be happening in your head, going over all the possible scenarios of how to play, trying to pick up tells, everything a player is thinking at the table," she explained. "I wanted to take the mental action and put it physically on the dancers' bodies."
The result is a work that requires complex coordination of hands on the table that is center stage, as well as pairings that represent one-on-one interactions during a poker hand.
"As their characters unfold during the piece, they have a very playful but very guarded way of moving that is leaning itself to try to fool somebody, and all the interactions are really just ways of representing that everybody's out for themselves," Newberry said. "The fun is seeing all the intricacies in people's personalities, and examining the motivations for an action, just expressing all that mental activity with motion."
The lighthearted flavor continues after intermission with the main event, A Midsummer Night's Dream, with music by Felix Mendelssohn. Company founder Gustafson himself has revisited his choreography for the one-act, a whimsical and humorous homage to the transformative power of love that SSB hasn't presented for more than a dozen years. 
You might also be interested in...