Fun Flying to the Westmont Stage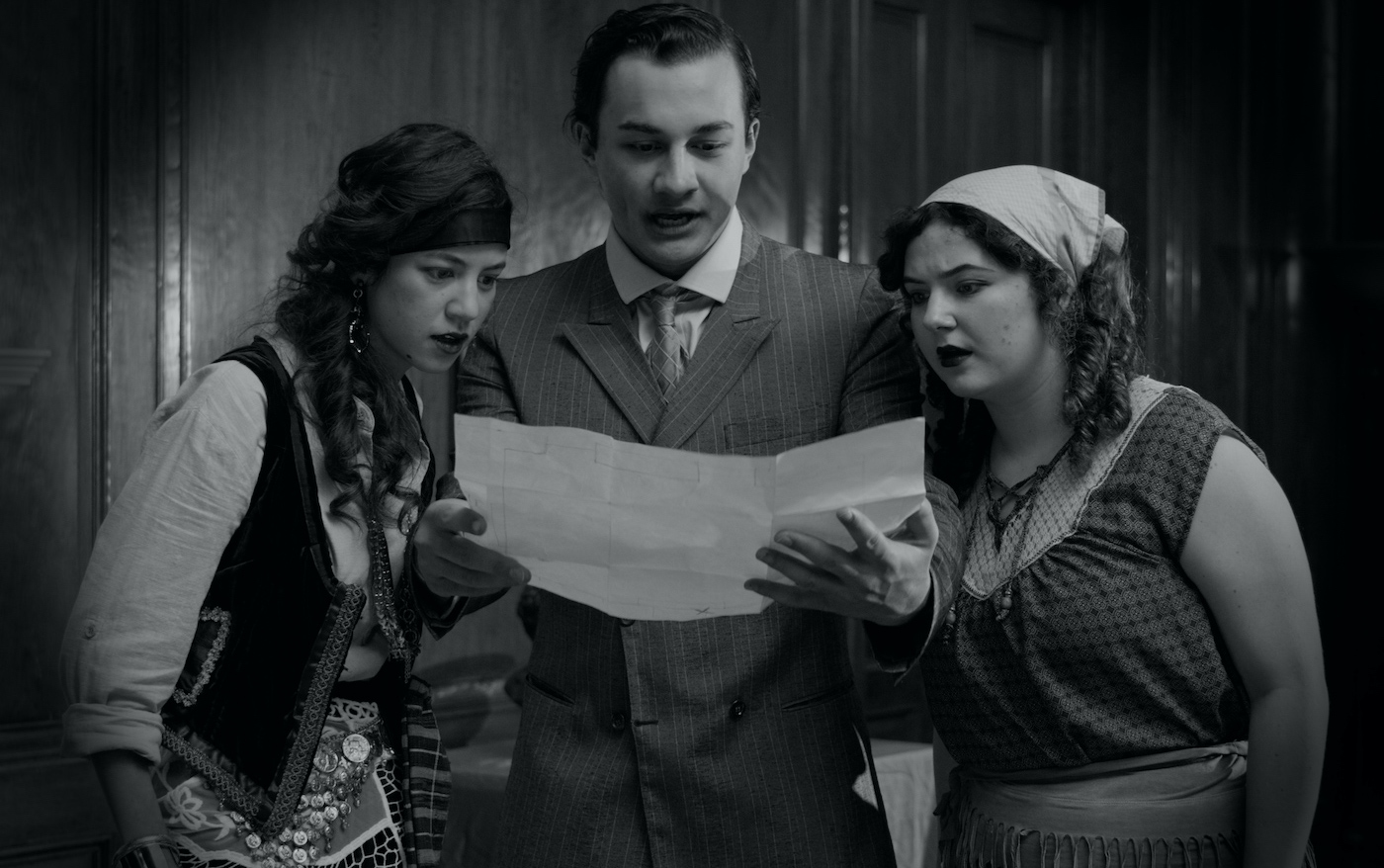 If Diamond to Dust: A Flying A Fantasy is even half as much fun as interviewing the principals who dubbed themselves "good whiskey collaborators" in a conference call, audiences are in for a heckuva ride. This screwball comedy from the pen of actor/director/UCSB Theater professor Michael Bernard will have its world premiere at Westmont this weekend under the direction of longtime theater stalwart John Blondell. The play grew out of a professional collaborations-turned-personal friendship between Blondell and Bernard that found the pair checking out an exhibition at the Santa Barbara Historical Museum marking the 100th anniversary of Flying A – the early movie studio in downtown Santa Barbara that was the epicenter of filmmaking in the silent era before it closed in 1920, ceding its primacy
to Hollywood.
"We were just wandering around the museum, and I turned to Michael and said, 'You should write a play about this. I would really love to direct it," Blondell said. Which went over just fine with Bernard, who recalled thinking "Why doesn't everybody know about this? It's such an incredible story."
But while Flying A made nearly 1,000 silent films during its decade in town, "All Michael and I did was talk about it," Blondell said. That's because, Bernard said, after doing a lot of research and working on a few scenes with his improv group in L.A., he got stuck working with an early draft and shelved the project.
Hearing a podcast about Hollywood history rekindled Bernard's interest, and he started anew on the play, coming up with a fictional plot about real characters, partly because only about two percent of the movies, series, Westerns, and shorts Flying A shot here survive in any form. The play revolves around the two most famous Flying A projects, The Diamond from the Sky and Damaged Goods, and the multimedia work includes screening scenes of the cast filming the first movie, at least re-imagined by the creative team.
"These are all real people, but everything that happens is made up and I take extreme liberty with the history," Bernard said. "It's definitely not a documentary."
But much of the studio's ethos of the multi-genre approach is woven within Diamond to Dust, Blondell said.
"It's jam-packed with different influences but knit together into something that is really unified – a screwball comedy but so seamlessly written that it feels like a classic American comedy with contemporary energy."
It doesn't hurt that local silent-movie accompanist Michael Mortilla created an improvised score for the play and filmed sequences and set design to place the piece in its era; even the publicity photos are in black-and-white.
Blondell called the play "a kind of Valentine to Santa Barbara," one that imagines the mindset of those early filmmakers from a century ago. "I've wondered about their artistic trajectories and desires as they looked out at that same ocean and purple mountains we still see today. We're all just storytellers."
Diamond to Dust: A Flying A Fantasy performs at Westmont's Porter Theatre Feb. 24-March 4. Visit www.westmont.edu/boxoffice for tickets and more information.
You might also be interested in...