The 'Transformation' of Nash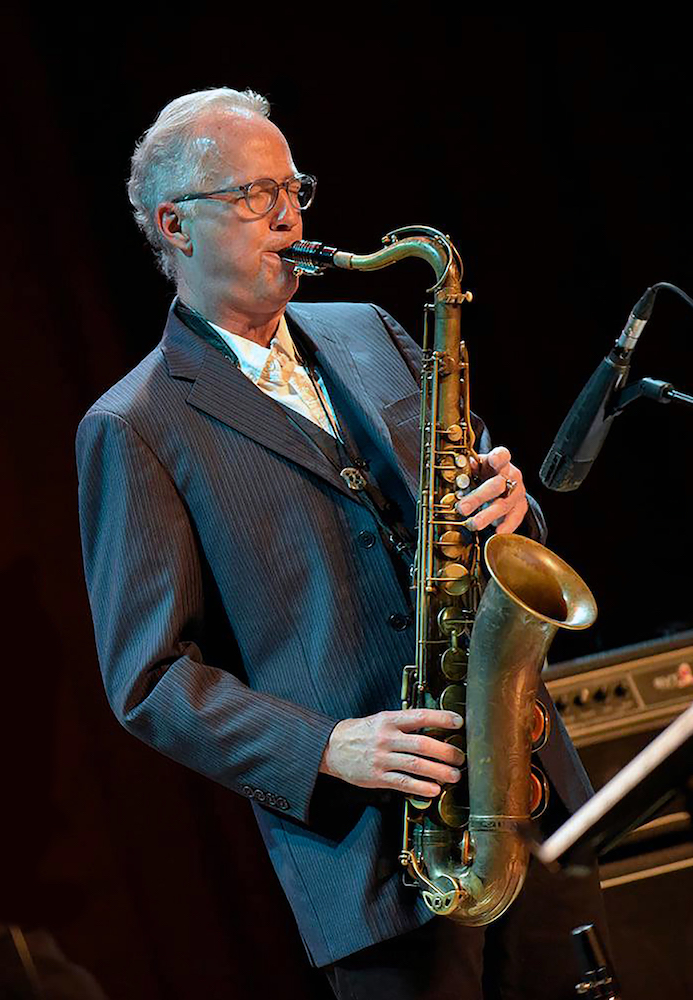 In a season that has seen premieres of two locally generated works in Cody Westheimer's San Marcos Preserve-inspired Wisdom of the Water, Earth, and Sky and Peter Bernstein's arrangement of his father Elmer's Toccata for Toy Trains, the Santa Barbara Symphony's third successive concert centered on a new work might produce the most profound piece yet. Jazz saxophonist-composer Ted Nash – no stranger to town, as he's appeared frequently with the Jazz at Lincoln Center Orchestra and running jazz workshops with the Museum of Art – has created an orchestral adaptation of Transformation: Personal Stories of Change, Acceptance, and Evolution, reconfiguring the most personal section for the symphony, representing continuing transformation.
Nash is reshaping the "Dear Dad" portion, which consists of a musical setting for his son Eli reading aloud the emotional letter he sent to his father in which he comes out as transgender, as well as Ted's "response" via saxophone solos.
"I'm super excited about being able to expand that section that's so personal to me for a full orchestra with all the range of beautiful colors, some of which I had no idea how to write for," Nash said. "There were a lot of things I had to learn. I think I've made some intelligent decisions about how to use the orchestra, and I'm excited and so curious."
Nash called the original Transformation project "the culmination of decades of working, and among the most important things I've ever done because I understand now that I can use music to express things that are personal, and not only allow myself to feel something, but allow myself to go through change through the process of creation. I used to hide behind the music. But now I am aware of my personal mythology and to embrace all of that is powerful."
Nash is also writing other pieces inspired by classical themes from Mozart and Scriabin transformed with a jazz background, which he will perform with the trio led by L.A.-based pianist Josh Nelson along with the adapted "Dear Dad" sections, all in the middle of a thematic program set for the Granada on Feb. 18-19 that includes Dohnányi's "Variations on a Nursery Song, Op. 25," Strauss's "Death and Transfiguration," and Ravel's "Boléro," which will also feature Nash on the sax solos.
It's the culmination of a concert that goes straight to Nash's ever-evolving heart.
"As I'm getting older, I'm realizing I have less time to do some of these bigger concept things, so I'm grateful to be able to pursue this idea of finding inspiration to compose music," he said. "It's incredibly exciting." 
You might also be interested in...