Montecito at the Movies: The Lowe-down on 'Grace Point'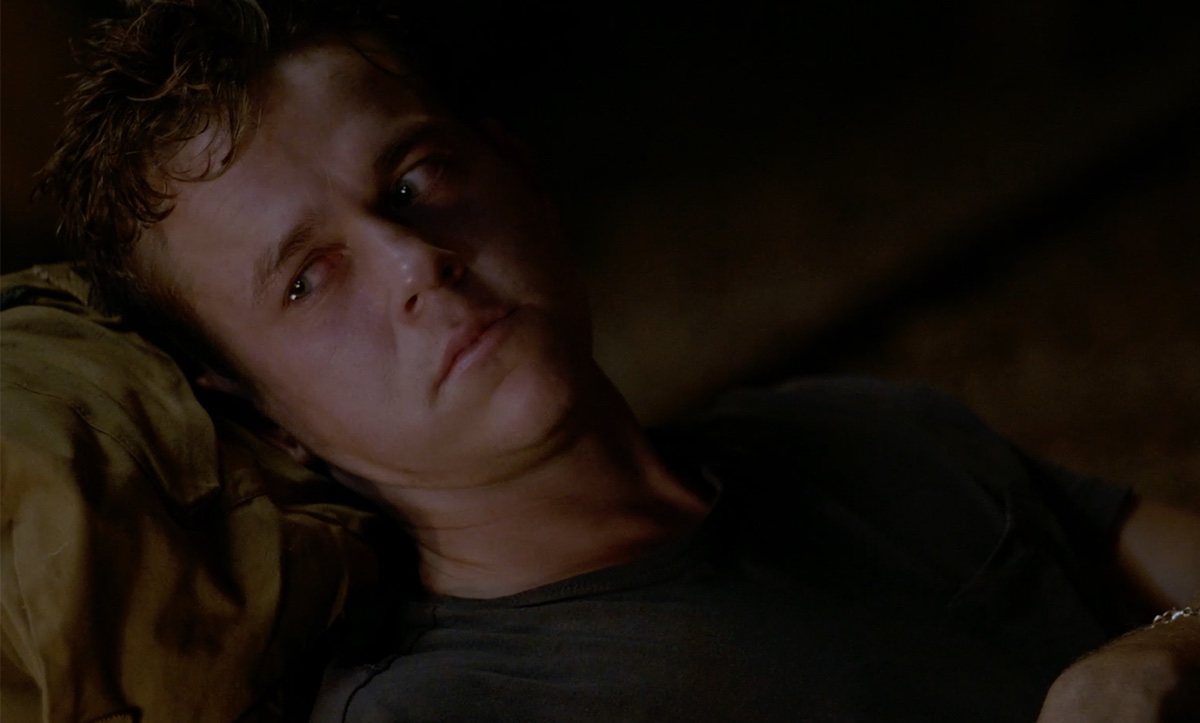 It's no wonder that the young actor, producer, and TV writer, John Owen Lowe, called watching the world premiere of Grace Point – a thriller that marks his debut as a lead actor in a feature film – at the Metro 4 cinemas at SBIFF last weekend a "surreal experience."
"I grew up going to that theater," recalled Lowe, 27, the Montecito-raised son of famed actor Rob Lowe and Sheryl Berkoff Lowe. I have so many formative childhood memories from going there. It's the first place I ever saw an R-rated movie, which was Wedding Crashers, and it was a huge deal."
Grace Point was directed by Rory Karpf, a documentary and sports filmmaker whom Lowe met while working on Madness in the Hills, the 2020 documentary directed by his dad about the deadly Montecito debris flows that devastated the neighborhood. The fiction film follows a young man faced with addiction who gets lost in the woods on his way to a remote drug rehab center and wrestles with the locals as well as his own personal demons. John Lowe not only starred in but also produced the picture and helped to shape the character based on his own experiences, which he has been open about for years.
"I struggled with substance abuse issues growing up, and getting sober, which is coming up on five years, is probably the most important journey I've walked in my life," he said. "Playing a character that was going through something similar and telling a story about it was really important to me."
Lowe said that taking in the premiere of Grace Point while sitting with his parents and other family and friends in a packed hometown theater was an emotional rollercoaster.
"It is so rewarding and validating and exciting, and I was just elated to get into SBIFF," he said. "But I'm very self-critical and hyper aware of wanting to present the best version of myself, to a fault, which made it difficult for me to just sit back and enjoy it. But to be in my hometown and be surrounded by a large gathering of people I grew up with and love, to be there to support me was incredible."
That gratitude extends to growing up in Santa Barbara, which he said has a unique appreciation for the arts given the city's size.
"Even early on, there were the local artists at Fiesta or the chalk drawings outside of the Mission (at I Madonnari) and lots of local plays," he recalled, naming a role as the Tin Man in The Wizard of Oz at Marymount as a favorite because he got to tap dance. "Montecito is a tightly knit community, and there's a certain level of support and appreciation for artists when they're doing their thing. Now that I'm in L.A., which earns its reputation as a tough talent in many ways, I carry that encouraging energy I grew up with in Montecito and it helps a lot."
Grace Point has its second screening at 4:20 pm on Saturday, Feb. 18, followed by a Q&A with Lowe and other filmmakers.
Other Local and Large Films to Wrap SBIFF
While SBIFF '23 is heading for its last lap, two other features from Santa Barbara filmmakers are still to make their debuts, including Vishniac. The latest from San Marcos High School grad Laura Bialis (Rock in the Red Zone, Refusenik), Vishniac is about Roman Vishniac's daughter's efforts to preserve the photographer's legacy. The second high-profile feature is from SB-native Maureen Bharoocha, whose dark comedy The Prank is about two failing physics students falsely accusing their high school teacher of murder and stars Rita Moreno, who was the first-ever Latina winner of an Oscar for West Side Story 61 years ago. Two other local flicks have finished their scheduled screenings: Anxious Nation, Vanessa Roth and Laura Morton's deep look into the crisis of anxiety and mental health in America, especially its crippling impact on kids and families. The other being a doc about the community restoring a wetland that had been converted into a golf course in the '60s called Bringing Back Our Wetland,from veteran local movie man Michael Love, whose last SBIFF entry, Dist-Dance, chronicled the local ecstatic dance community he co-leads moving to outdoor locations during the pandemic.
Meanwhile, the Santa Barbara short film Locals Only – The BIG Little Pub, about the tiny but beloved British cocktail pub/soccer sanctuary The Press Room, has wound up its SBIFF screenings. But diehard fans will delight in another screening – and afterparty – at the downtown pub at 7:30 pm on Saturday, Feb. 18.
Among other films of interest premiering in SBIFF's final three days: American Outlaws, an action- and vulgarity-packed indie based on a true story of three siblings on an epic cross-country crime spree; Alam, a Palestinian picture set in a high school in an Israeli-occupied town; and The Legend of MexMan, about a director's effort to make a fantastical sci-fi epic in the face of myriad challenges, part of the Films on Film section. That same category also boasts a second screening of Jane Campion: The Cinema Woman, an unapologetically subjective and offbeat take on the trailblazing director who claimed her second Oscar for helming last year's The Power of the Dog.
Still to come on the SBIFF marquee events slate at the Arlington: Colin Farrell and Brendan Gleeson, who re-teamed with In Bruges writer-director Martin McDonagh for this year's multi-Oscar nominee, The Banshees of Inisherin, dish before receiving the Cinema Vanguard Award on Thursday, Feb. 16, and McDonagh joins Todd Field (Tár) and "The Daniels" (Everything Everywhere All at Once)the following night on the all-nominee Outstanding Directors of the Year Award, before the fest officially closes with the aptly titled I Like Movies, a story of a socially-challenged teenage cinephile set in 2003, on Saturday, Feb. 18. 
You might also be interested in...