Getting SBIFF-y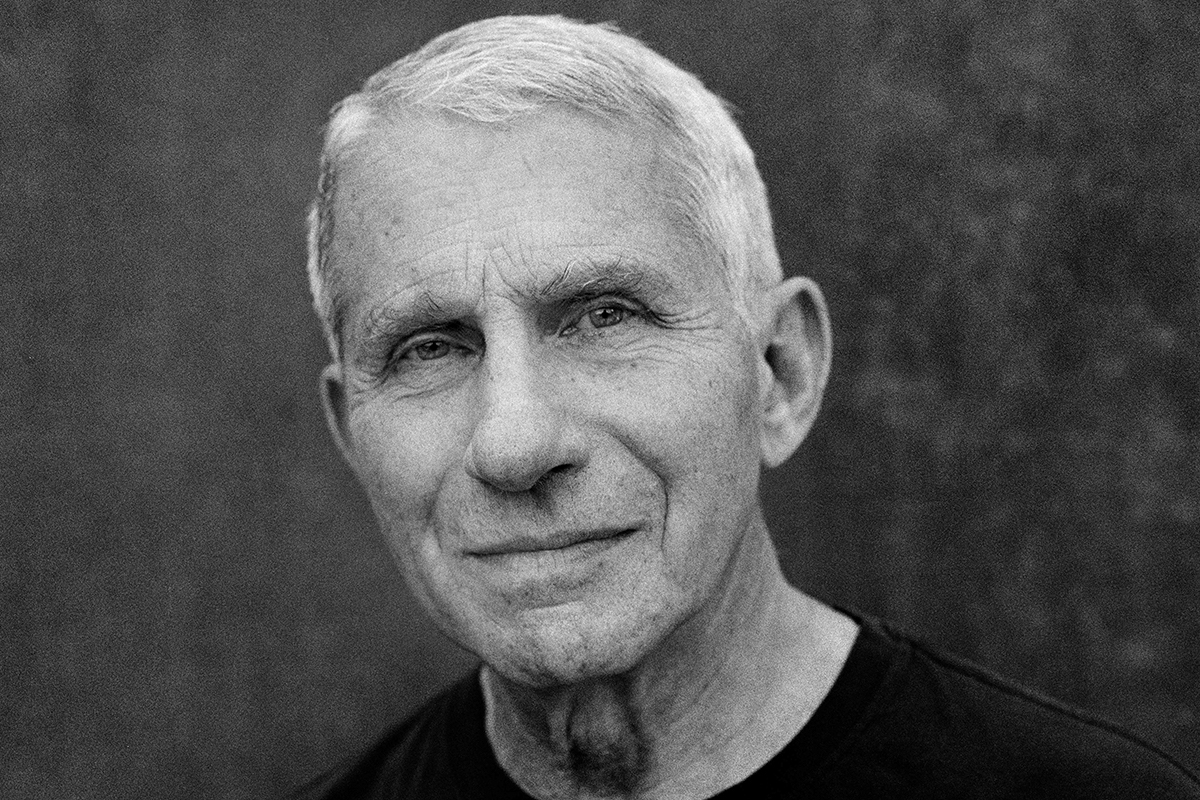 Here comes the Santa Barbara International Film Festival: more than 200 movies, including 52 world premieres and 78 U.S. premieres, representing more than 40 countries and just about every film genre ever invented, including a wide swath of documentaries elucidating myriad topics. The usual Oscar nominee-decorated/movie star actor tributes and an even more Academy Award-hopeful adorned series of industry seminars – featuring something like nine of the 10 nominated screenwriters, about half of the 20 nominated actors, three-fifths of the directors up for Oscars, and dozens more artisans and others. Free screenings of some of the most anticipated films, free filmmaker panels, and more community education and outreach programs. There's also the heartwarming Mike's FieldTrip to the Movies (named after the late Montecito filmmaker/nature cinematographer Mike deGruy), which this year features an in-person Q&A with celebrated director Guillermo del Toro, following a screening of Pinocchio. 
Yes, it's time to once again roll out – not only the Red Carpet to welcome the paparazzi-pulling movie stars – but also roll back your regular life to partake in everything else SBIFF, as the 38th annual film festival takes over town once again.
Below, find interviews with filmmakers from two of the docs focusing on icons of the 1970s and today, as well as a completely unscientific selection of a few more films we find intriguing for any number of reasons. But don't take it from me. Heck, I haven't even seen a movie inside a theater since the pandemic started. Rather, dive in sight unseen, as at least half the fun of the fest rests in scanning the program guide, picking something that strikes your fancy for any reason at all, and let your mind and eyes go dancing in the dark.
Fearless Fauci Focus on Film
You thought the COVID crisis was tough on you? Imagine being Dr. Anthony Fauci, who had experienced some controversy when he was the Chief Medical Advisor to the president during the AIDS crisis of the '80s and '90s, but nothing like the rancor, vitriol, and threats of violence as the physician-scientist and immunologist continued serving through the COVID pandemic.
In the two-hour documentary Tony – A Year in the Life of Dr. Anthony Fauci, which makes its world premiere at SBIFF before airing on PBS on March 21, director Mark Mannucci captures Fauci at work and at home for just shy of two years, spanning Inauguration Day 2021 through his retirement after 50 years last December, with the doctor showing sides few have seen before.
"In my first meeting with him, he told me 'I don't want a hagiography. I want the wart and all.' That's what we shot and what's in the film," Mannucci said.
Over the long shoot, Mannucci said he developed a relationship of trust, partly through two-hour discussions the pair would have when the cameras weren't rolling.
"I was struck by the fact that he's a real guy," he said. "He's a tough boss. He's passionate about his work, but he doesn't hesitate to call people out if they're doing something that displeases him. He's a charming and entertaining person, not the unflappable guy who delivers every word cautiously that you see on CNN. He's like your buddy from Brooklyn."
Sharing being native New Yorkers is what allowed Fauci and Trump to actually make it through the four years of the latter's presidency.
And we also get to see a moment in a poignant scene toward the end of the film where Fauci 'fesses up about one or two things he might have gotten wrong during the early days of the pandemic.
"That's one of the dividends of having gotten to know him, that he felt comfortable admitting a mistake to me (on camera)," Mannucci said. "I was pushing him to be honest, of course, but it was quite a remarkable moment for him to be confident enough in the fact that he had done enough right to be able to say he was wrong about that. I was gratified by his candor."
The director believes audiences will be too.
"Besides being entertained by a very witty, colorful, and funny guy, they're going to see a side of Fauci that's very hard to impeach."
That includes some of the folks who have said nasty things about him over the last few years.
"They see the film and they say, 'Oh, alright. I kinda like him now.'"
Only the Beginning for New Carpenter Doc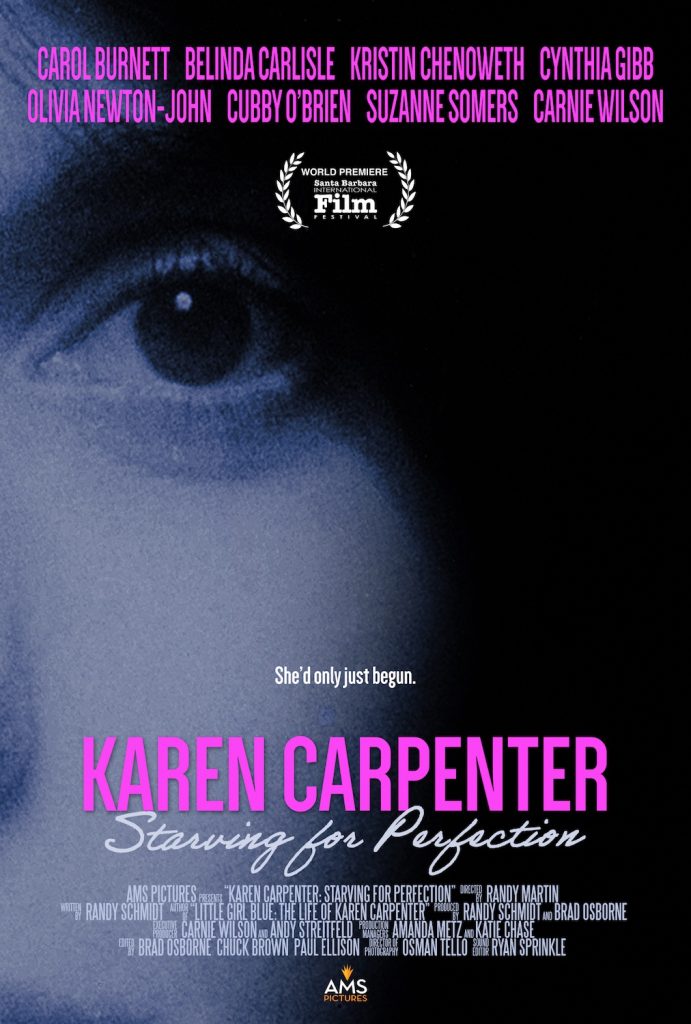 There's no little irony in the fact that Randy Schmidt only developed his interest in the 1970s pop hitmakers the Carpenters from watching the 1989 TV movie, The Karen Carpenter Story, given that he's the driving force behind the new documentary Karen Carpenter: Starving for Perfection, that aims to set the record straight.
"The day after that, I was in our local library researching and never really stopped," Schmidt said. "I became the internet Carpenter's guru for around 15 years, talking about what I learned about her life."
Schmidt said he was waiting for someone to write the book he wanted to read about Carpenter's music and all the pressures that led up to her untimely death at 32 from heart failure due to anorexia. He began to interview some of the people who knew her and decided to write it himself. The result was the 2010 book Little Girl Blue, which received great reviews, including a strong notice from The New York Times.
Fourteen years later, Schmidt has expanded upon the book as the producer and screenwriter of Karen Carpenter: Starving for Perfection, which has its world premiere at SBIFF.
Karen was the female half of the brother-sister duo that scored 12 Top 10 hits in a span of five years, including "We've Only Just Begun" and "(They Long to Be) Close to You," collecting three Grammys, a TV variety show, and more than 100 million of sales for their hook-filled, easy-listening tunes.
"That Story movie was pretty accurate, except it was just a very whitewashed version of the truth, covering over things that happened in her family," Schmidt explained.
Which is why Schmidt, for both the book and the new doc, interviewed her former drummer, her closest friends, contemporaries such as Carol Burnett, and second-generation fans like Kristin Chenoweth, as well as Barry Morrow, the Santa Barbara screenwriter of The Karen Carpenter Story and the actress who played her, both of whom were still affected by the experience.
The film features lots of archival footage of the Carpenters, as well as a number of audio clips of Karen, culled from radio stations and elsewhere that have never been widely heard.
For Schmidt, the film culminates more than three decades of his work on Karen's story, but his effort isn't just about digging for the truth. It's also to be a part of introducing the next generation to the late singer's work.
"First and foremost is her voice, which is like nothing I've ever heard," he said. "She had such a conversational quality like she's speaking directly to you, so warm and yet dark and melancholy. There was a sadness that was like she had a story she was trying to tell you, but she couldn't quite let it all out. But you could hear it within the voice. I want everyone to hear it. The Carpenters' music is dated, but her voice is so timeless that it could be a hit in any decade."
Other Movies We'd Like to Catch
Werner Herzog: Radical Dreamer – Thomas von Steinaecker's already heralded dive into the enigmatic auteur director behind Aguirre, the Wrath of God; Fitzcarraldo; and Grizzly Man.
Rachel Hendrix – starring Lori Singer (from Fame and Footloose) as a creative writing professor who experiences a relapse of grief one year after the death of her husband. Directed by Victor Nuñez (Ulee's Gold, Ruby in Paradise).
Killing Me Softly with His Songs – A doc about the life and work of composer Charles Fox, who wrote the title song, "I Got a Name," and "Ready to Take A Chance Again," as well as iconic TV show themes for Happy Days, Laverne & Shirley, The Love Boat,and Wonder Woman.
Rachel's Farm, in which Rachel Ward explores the possibilities of the regenerative farming revolution, a subject near and dear to Santa Barbara's heart.
Visit https://sbiff.org for showtimes, tickets, and the full guide of movies being shown at this year's event.
A Non-SBIFF Screening
Yes, you actually can find a movie screening with the filmmakers that isn't part of SBIFF this week, as the Nuclear Age Peace Foundation presents The Vow from Hiroshima, an intimate portrait of Setsuko Thurlow, who was 13 when she survived the atomic bombing of Hiroshima in 1945. Thurlow has dedicated her life to abolishing nuclear weapons ever since, and her moving story is told through the lens of her growing friendship with a second-generation survivor, Mitchie Takeuchi – also the film's producer. She'll join director Susan Strickler following the screening at SBCC's Fé Bland Forum on Friday, Feb. 10. 
You might also be interested in...