Miranda's Movie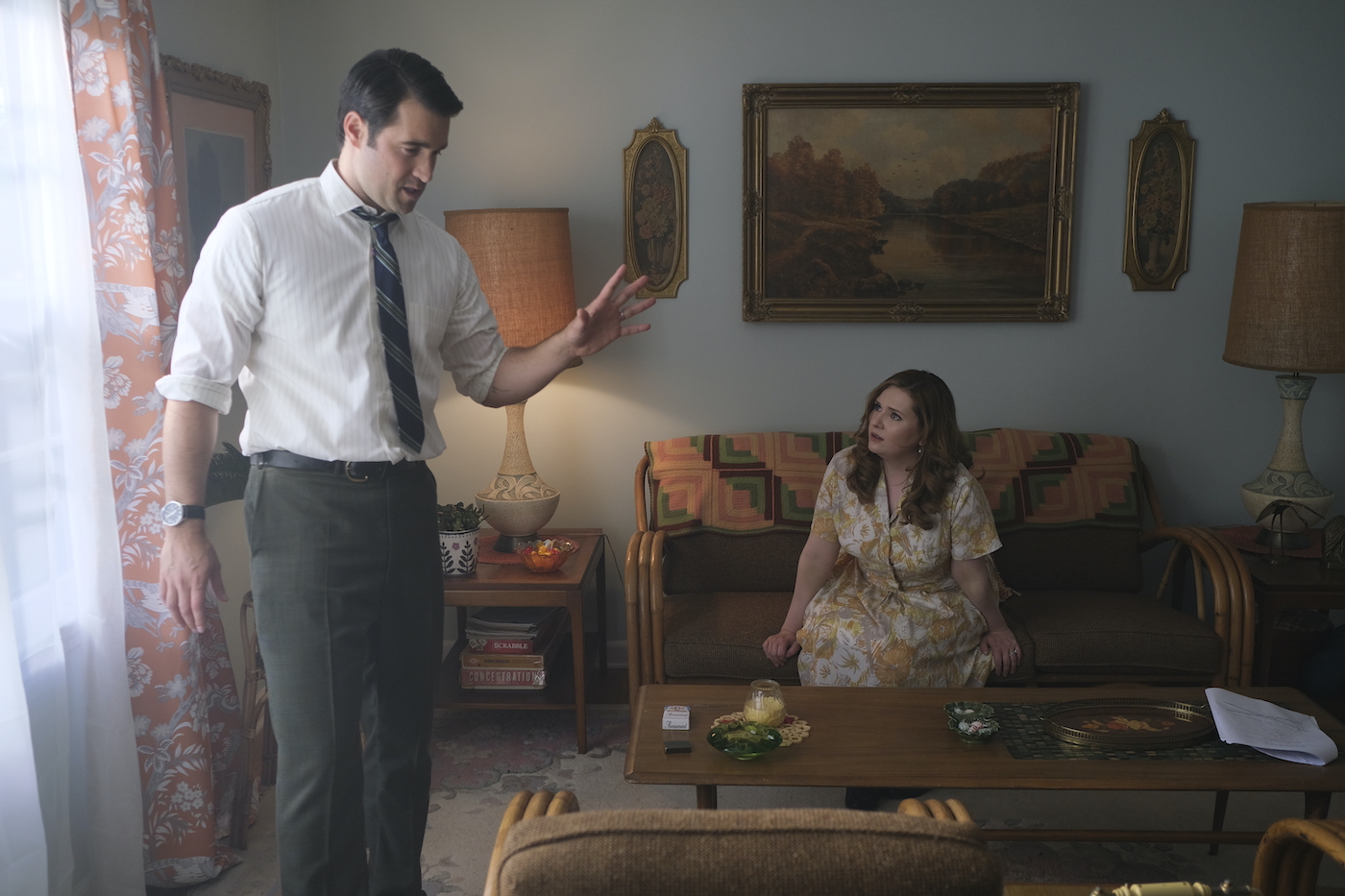 Few and far between are folks who are not familiar with the Miranda warnings, the ones that police have to read to criminal suspects that remind them of their right to be represented by an attorney and to refuse to answer questions at all. Far fewer are the people who know anything at all about the actual victim of the Arizona case that led to the famous 1966 Supreme Court decision that transformed the American legal system.
Director Michelle Danner aims to remedy that inequity with Miranda's Victim, which premieres on February 8 as the opening night film for SBIFF 2023. The movie tells the story of 18-year-old kidnapping and rape survivor Patricia Weir and her courageous fight to have her attacker, Ernesto Miranda, convicted and jailed more than half a century before the #MeToo movement.
The drama stars Oscar nominees Abigail Breslin and Andy Garcia, multiple award winner Donald Sutherland, plus Kyle MacLachlan, Mireille Enos, Luke Wilson, Ryan Phillippe, and Taryn Manning – nearly all of whom are expected to walk the red carpet and appear on stage at the Arlington.
The movie was written by George Kolber, a New Jersey business leader who is also an author and screenwriter, with a later rewrite by J. Craig Stiles. Danner dove in headfirst when Kolber sent her the script after seeing her previous film The Runner. 
"I was immediately intrigued, because we all know that line about 'You have the right to remain silent.' I never thought about it," recalled Danner, who is also an acting teacher and founder of two premier acting conservatories as well as a coach who has worked privately with Christian Slater, Salma Hayek, Gerard Butler, Seth MacFarlane, Penelope Cruz, Chris Rock, and several other Hollywood A-listers. "I was really driven to tell the story."
Danner and Kolber did extensive on-site research in Phoenix, Arizona, where the crime took place. "I walked to the theater where she worked that night, and over to the bus stop where Miranda kidnapped her. I just felt a chill go through my body. I went to the Maricopa Courthouse where he was tried, and there's a crime museum where he has a very strong presence. Then I drove to the desert to the house where he lived and attacked her, and where he was arrested, and to where Trish lived. It was a very emotional day."
Danner said that virtually everything seen on screen is based on the court transcripts of the case, the appeals, the Supreme Court ruling, and Miranda's ultimate retrial, even though most of the film was shot in New Jersey, with many locations standing in for the Arizona locales.
The director said she assembled a dream cast for the movie, working with some favorites from earlier efforts as well as actors she sought out for the parts, and finding an unknown to
play Miranda.
"What really gets me is acting that does something viscerally to me," she said. "This cast has been phenomenal. There are no words to describe the experience that I had making the movie with them."
Weir, who is still alive, is among them, as she was not only consulted to make sure the film wouldn't retraumatize her but also makes a cameo in the movie as an extra in the wedding scene depicting her own marriage. The bit part illustrates the intent of the film.
"It's really an extraordinary story about justice on so many levels," Danner said. "It's personal justice, and about the judicial system and even about karmic justice. (We'll leave the latter a mystery for viewers.) It takes a certain courage to be able to speak the truth and search for justice."
Miranda's Victim is the biggest directing project of Danner's career, and she readily admits she's had to reach for an extra dollop of courage herself in anticipating the film premiering in front of 2,000 people on SBIFF's opening night slot at SBIFF.
"I'm acutely aware of how uncomfortable I am," she said. "But it's like what I tell my students at my school: Life is about putting yourself in situations that are not comfortable. That's the only way you grow."
The 38th annual Santa Barbara International Film Festival opens with the world premiere of Miranda's Victim at 8 pm on Wednesday, February 8. Details and passes at https://sbiff.org.
You might also be interested in...