Changing How Art Matters: Exclusive Interview with SBMA's Eik Kahng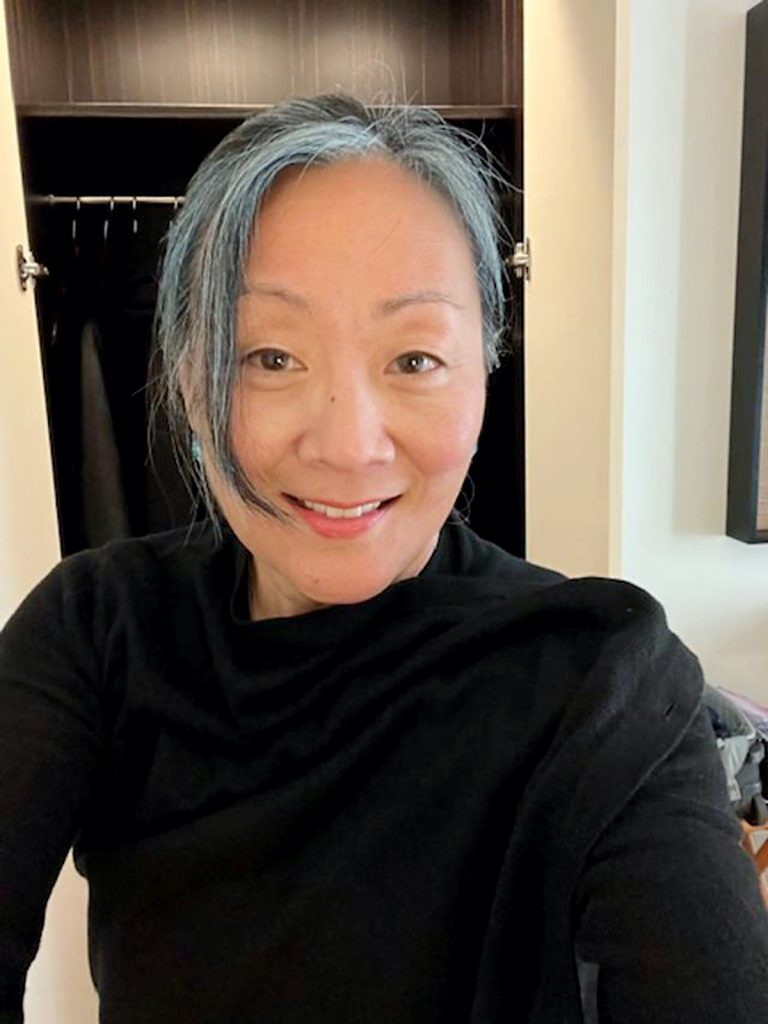 We are most honored to have spent time doing an in-depth interview with Eik Kahng PhD, Deputy Director, and Chief Curator of the Santa Barbara Museum of Art (SBMA). Preferring to concentrate on work minus the accolades, she graciously accepted to do it between curation, establishing new high-caliber art education programming for our town at the museum, and teaching at Emory. Kahng has held the position at SBMA since 2009 and continues to evolve it along with the growth of the museum to be recognized on a national level, most recently with the '22 Van Gogh exhibition and accompanying book publication. She holds a B.A. Summa Cum Laude from Princeton University, and M.A. and PhD from UC Berkeley. Her mentors are Tom Crow, Carol Armstrong, Michael Baxandall, Philip Conisbee, Dorothy Kosinski, and Marianne Roland-Michel.
Here is our interview with all the details left in:
Q. Let's start with the 'Art Matters' programming you are redesigning for the museum. What key changes are being created, what is your guest speaker wish list, and how is such programming important for museums?
A. Since taking over the management of this lecture series, I've tried several formats. I initially wanted to try a more in-depth "seminar" series, in which distinguished art historians from various fields could spend a full three hours presenting on a new field of inquiry, a recent book, whatever they were passionately engaged in at the moment.
While I enjoyed this experiment immensely (it brought back the intensity of similar kinds of seminars from grad student days at Berkeley), I think it was a little too intense for our audience. I have since reverted to a looser format of lectures of 45 minutes with plenty of room for Q&A (our audience is lively and likes to pose questions).
And I've given up on anything resembling a chronological format, opting instead for variety and diversity, both in terms of area as well as the identities of our speakers. I try and achieve a balance of senior scholars, younger scholars, art historians, curators, conservators, and even, the occasional artist such as Jan Tichy, a Czech artist living, teaching, and practicing in Chicago. I am consciously selective so that we include women scholars and people of color, which aligns with the museum's commitment to DEAI.
How does your art historian background influence your perspectives in curation and directorship?
When I was in school, I assumed I would end up teaching at the university level. And it wasn't until rather late in my training that I took a sharp turn in the direction of the museum.
I am, however, first and foremost, an art historian. I was trained very specifically at Berkeley to be rigorous in my scholarship and I spent an inordinately long time preparing for my PhD exams (likely, entirely over prepared), and writing the dissertation. The good news, however, is that this long maturation process intellectually meant that I had exposure to many incredible minds at Berkeley, and benefited immensely from many hours of seminar discussion and opportunities to teach for some of the greatest art historians of our generation.
While I was taught to specialize as an academic (I started out studying early Modernism as well as Later Japanese Painting), I also had coursework in relative depth in many other areas. This has resulted in a relative fluency in art history in a very general sense.
I've stayed in touch with grad school friends who have become incredible resources for me: for example, Chris Hallett, a brilliant Romanist who teaches at Berkeley, and Ken Lapatin, who is a very important curator at the Getty Villa. They have been reliable sources of information, advice, and encouragement and I've so enjoyed being able to keep on learning through their eyes and voices.
Since I'm responsible for such a wide swath of material at SBMA (not just European and American art [pre-1945], but Greek and Roman antiquities, African Art, and the Arts of the Ancient Americas), it's been a wonderful asset to be able to call on so many of my friends who specialize in many different areas, whether old master prints or African art.
As far as the outward presentation of art, as a curator I always attempt to mobilize my training as an art historian, so that the permanent collection can be contextualized and understood as such by the intelligent viewer, and our exhibitions contribute something to scholarship. For example, our Van Gogh show of last spring, while a blockbuster and successful as far as high attendance and profit (a rarity for most museums), I also feel the book and the show communicated something new to an audience hungry for more than just Van Gogh's celebrity. I am very proud of our accomplishment in that regard, and I think the book will have a long shelf life as a staple for university level teaching (or so my academic friends tell me).
What makes an excellent curator?
There are many kinds of curators, depending on what an institution requires. 
A curator who specializes in a certain area and works in a very large institution tends to have a different role than a curator who works in a mid-sized or smaller museum like our own.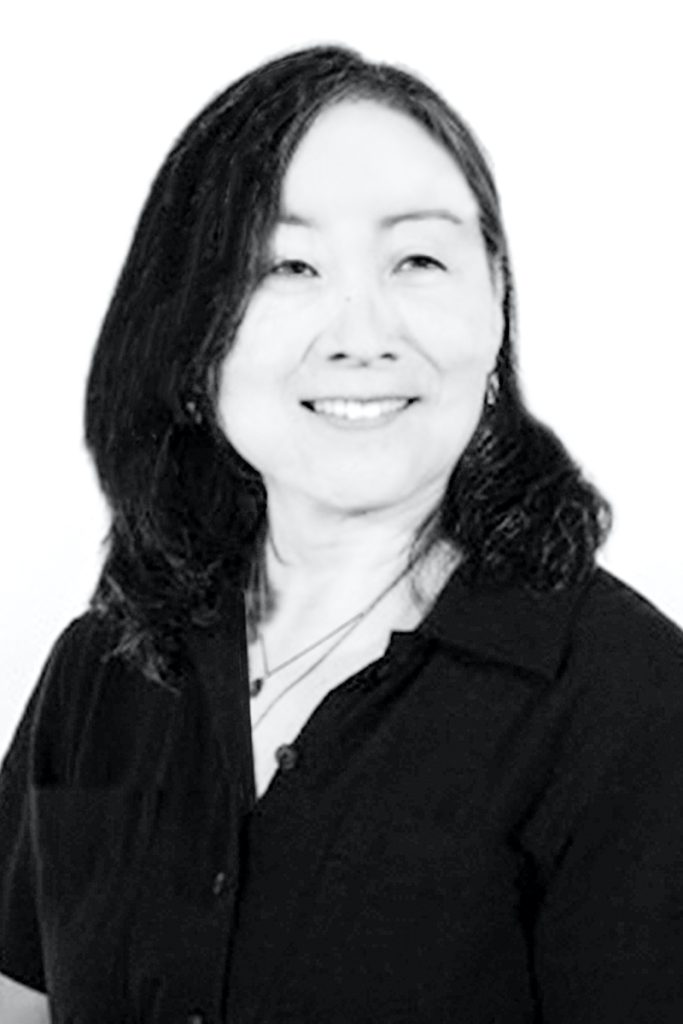 It's not really enough just to be a reliable specialist with a good eye. This is still part of the brief, but you also have to be able to deal with the practical realities of the nonprofit world, which includes a good deal of fundraising these days.
An excellent curator has to be a gifted communicator and for many different listeners. You have to know how to move easily between different kinds of interests, from that of your board, to the general public, to your curatorial and academic colleagues, and in my case, to my staff, for which I have administrative responsibility – I supervise Registration, Facilities, and IT, as well as guide the Curatorial Department.
And then there's the art. A gifted curator has a nose for quality in art. That's a very outdated term, I realize, 'quality' – but as I've gotten older, I realize more and more that it is not reducible to ideological construct, which is what structuralism taught us in graduate school. Recognizing the greatest art of the past and the present is what a gifted curator does. And that's not always easy or obvious.
Share about the workflow to select art for an exhibition.
The negotiation of loans is a long dance. There's what you, ideally would like to have for an exhibition and there's what you can get. There's the money it costs to ship and insure things, and there's the reality that many things are simply not going to be obtainable because we're not the Met or the National Gallery and we don't have as many masterpieces to swap.
What I've always been able to rely upon, however, is the validity of my exhibitions as exhibitions of recognizable merit. My colleagues at other institutions have often supported our loan requests, which makes all the difference in the world.
I believe that our exhibition work of the last decade has bolstered the brand of the museum in the greater art world, making it easier for us to borrow significant works of art from all over the world. We saw this to be manifestly true in the case of the Van Gogh exhibition.
Have you ever changed an exhibition because of a review?
Well, by the time a review appears, the exhibition is set. It's open to the public and it is what it is. But no, in principle, I would never change an exhibition because of a review, unless the reviewer pointed out something that we got very wrong (which is always possible). There are many sensitivities out there and we sometimes are blind to our own presumptions.
For 2023, has the landscape changed to negotiate a loan, an acquisition, raise funding et al for an exhibition or a permanent collection?
I don't feel like things have changed substantially. I feel like things are almost back to pre-pandemic normal, as far as the rhythm of loan requests we receive and what we've been able to borrow.
I have a new exhibition underway, set to open in summer 2024, and the loan negotiations are going exceptionally well.
I also feel like the pandemic has made many people even more aware of the good that the museum can do for the community. We have provided a great wealth of interactive programming during the dark period of closure and isolation. I think the community has been very appreciative and has been overjoyed to be able to return in person to enjoy the fruits of our renovation and the lively programming that is now the result.
If money was no object, what would you buy for the museum?
That is a very mean question for a curator! Personally, I have a deep and unfortunately unrealistic lust for an actual Jean Siméon Chardin still life oil… Even worse, I am an unrepentant admirer of Paul Cézanne. So a watercolor or drawing of his – and yes – you know who you are that I am speaking to (I hope; maybe?)!
What art do you collect for yourself?
I am never going to be rich enough to collect the art that I truly love. But I have been fortunate to receive works from artist-friends from time to time.
I have a lovely little lithograph by Louise Bourgeois, which she gave to me after I did a show of her work called Femme when I was a curator at the Walters Art Museum in Baltimore. I should probably gift it to the museum, though I'm not quite ready to part with it.
Have you ever wanted to own or be the executive director of a museum?
It has never crossed my mind to actually own a museum! Knowing what I do of the hardship of maintaining a nonprofit, I don't know that I'd even want to, if I had the means.
I have been through a training program called the Center for Curatorial Leadership, which tries to prepare curators for that transition. I have to say that the day-to-day reality of being Director is not something that any program can teach. I see this now, watching my own Director and having spent the last decade in the Deputy Director role. I don't know if it's because I'm a woman and most little girls simply don't grow up wanting to be Director of anything (well, hopefully, that's not true any longer, but I certainly never thought of myself in any kind of leadership role when I was young), but I don't think I've ever really wanted to be Director.
That's not to say that I wouldn't do it, but it is to say that I have loved being a curator and I think (dare I say) I'm pretty good at it! I do see, however, the rewards of being a successful Director. It is gratifying, having been a part of the renovation team, to see the rewards of our efforts materialize into our beautiful new galleries and throngs of people enjoying these new spaces and the incredible works of art we can bring out for their delectation.
Which museums do you frequent, and/or are a member of?
If I could afford it, I would spend at least one week every year at the Museo del Prado (Madrid). I try to get to The Metropolitan Museum of Art (NYC) on a regular basis, and the Louvre Museum. I worked at the National Gallery of Art in D.C., so I have an abiding fondness for that museum and its collection. I also still cherish my time working at the Kimbell Art Museum and I get back to the Dallas/Fort Worth area when I can to see old colleagues and friends. Larry and I often use the Kimbell as an example of what we'd like our museum to rival.
Your wisdom for aspiring curators?
Hang out with conservators. They never teach you anything about actual objects in graduate school, unless you go to NYU or the University of Delaware, and Princeton and Williams do have better resources in that regard too.
What interview question do you wish someone would ask you?
That would be:
"You are a French painting specialist by training. How is it that you chose French painting as your area of specialization? And does it bother you that so often people presume that you are a specialist of Asian art because of your ethnicity?"
To answer that, I was born and raised in central New Jersey. I am the daughter of immigrants, who moved to the States right after the Korean War. I have never been to Korea (except the airport), and I don't speak Korean. I did study Japanese art and language, so I do still have a bit of knowledge in that area.
My father was a theoretical physicist and earned his PhD at Ohio State University. We spoke nothing but English at home because my father was determined that we become absolutely fluent, which my mother was not. My father spoke perfect British English.
I learned how to read when I was four and devoured books whole from then on.
I think it might have been reading Tolstoy that got me curious about French. The bits of dialogue in French seemed so exotic! And then, likely because of my musical training, I trained at the French School of Music in Plainfield, New Jersey, on the piano and took Solfège, I discovered that I had a good ear for languages.
I loved learning Latin and French. When I attended Princeton, I took one art history class and found myself drawn to the material.
A semester studying abroad in Paris cemented my fate, as far as French art. Studying with Tom Crow, who is probably one of the most brilliant art historians of our generation, also steered me towards 18th-century French painting, on which he published his seminal first book, Painters and Public Life in Eighteenth-Century Paris. In fact, I typed that manuscript for him! I used to earn money when I was a student through my typing skills (because I played classical piano, I could type 90 words per minute, my only marketable skill for quite some time).
What I love about history and art history in particular is that it belongs to everyone and anyone who has the will and the imagination to recreate the past.
I don't need to look like the art or the artists who made it to love it, learn about it, understand it (as far as one can), and teach it.
What is on your office wall?
No real art because my office has a balcony and insufficient humidity control. I do have simple digital printouts of photos that Jan Tichy has sent me. He has the most marvelous eye.
What is the coolest thing about your position?
That I get to study 'real' works of art from so many different places and so many different periods of time.
There are so many treasures to be rediscovered in our permanent collection and so many marvelous gifts that continue to come to us. I am still discovering new things in the collection. For example, our wonderful Ossip Zadkine sculpture of a monumental hand that we will unveil in our upcoming exhibition, Iconography of Dread, that was gifted to us by Wright Ludington and I've just had it restored and it's never been on view! Wait until you see what Leslie Ridley-Tree, our wonderful Leslie, gifted to us!
Thank you, Eik! And yes, we are most interested to view Ms. Ridley-Tree's gift; we are already in line at the SBMA front door!
411: www.sbma.net
You might also be interested in...