'Patient' Is a Virtue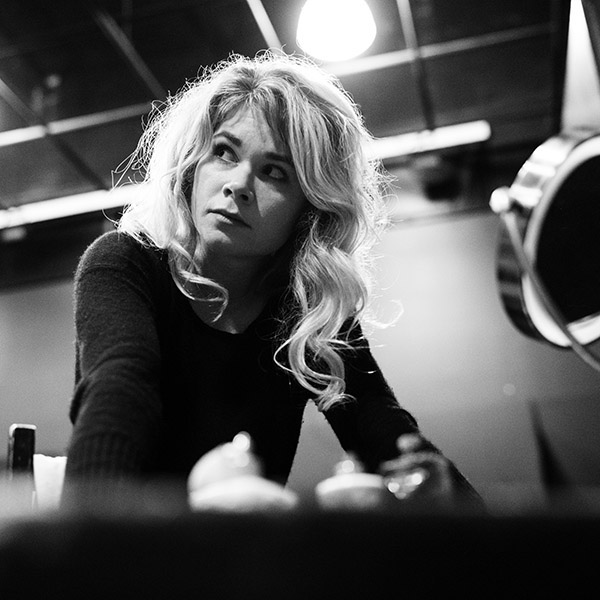 An age-old artists' conundrum of the relationship between creativity and madness gets explored anew in a world premiere original play, The Patient, at Center Stage Theater this weekend. Peter Frisch, the veteran theater director, TV producer, and educator, collaborated on the writing with Shay Munroe, an L.A.-based actress and writer (and former student of Frisch's The Frisch Approach) making her debut as a playwright. The story is about Anna Hughes, a successful New York actress in her 30s who has a breakdown in the middle of a performance on Broadway that launches a month-long bout with dissociative identity disorder where she becomes lost in three of the characters she has played in the past. Her husband, therapist, and mother play important roles as she struggles with reality, with underlying themes of love, loss, belief versus fact and, ultimately, redemption. 
"It's a very romantic notion that there has to be a bit of madness – that to create something of value, you have to be a little off," explained Frisch, who is also directing. "I do believe that an artistic temperament is different from a normal person, which we wanted to explore."
The collaboration has been remarkably smooth, he said.
"Shay has an extraordinary and special sensibility that matches mine. It was the kind of thing where we'd be writing together and she'd finish my line, and I'd finish hers."
Munroe also gets to show off her acting chops as she embodies each of the three characters from well-known plays before we even get to see her as the actress Anna Hughes, who is suffering from psychosis.
No one has seen the produced work yet, but Frisch is pretty sure the finished piece will be more than moving.
"Our assistant director was weeping so profusely near the end of a rehearsal that she just handed me the note-taking book and left," he said. "So we must be doing something right."
The premiere of The Patient takes place January 19-22 at Center Stage Theater. Visit www.centerstagetheater.org or call 805-963-0408.
You might also be interested in...