Abundance After the Winter Dry Spell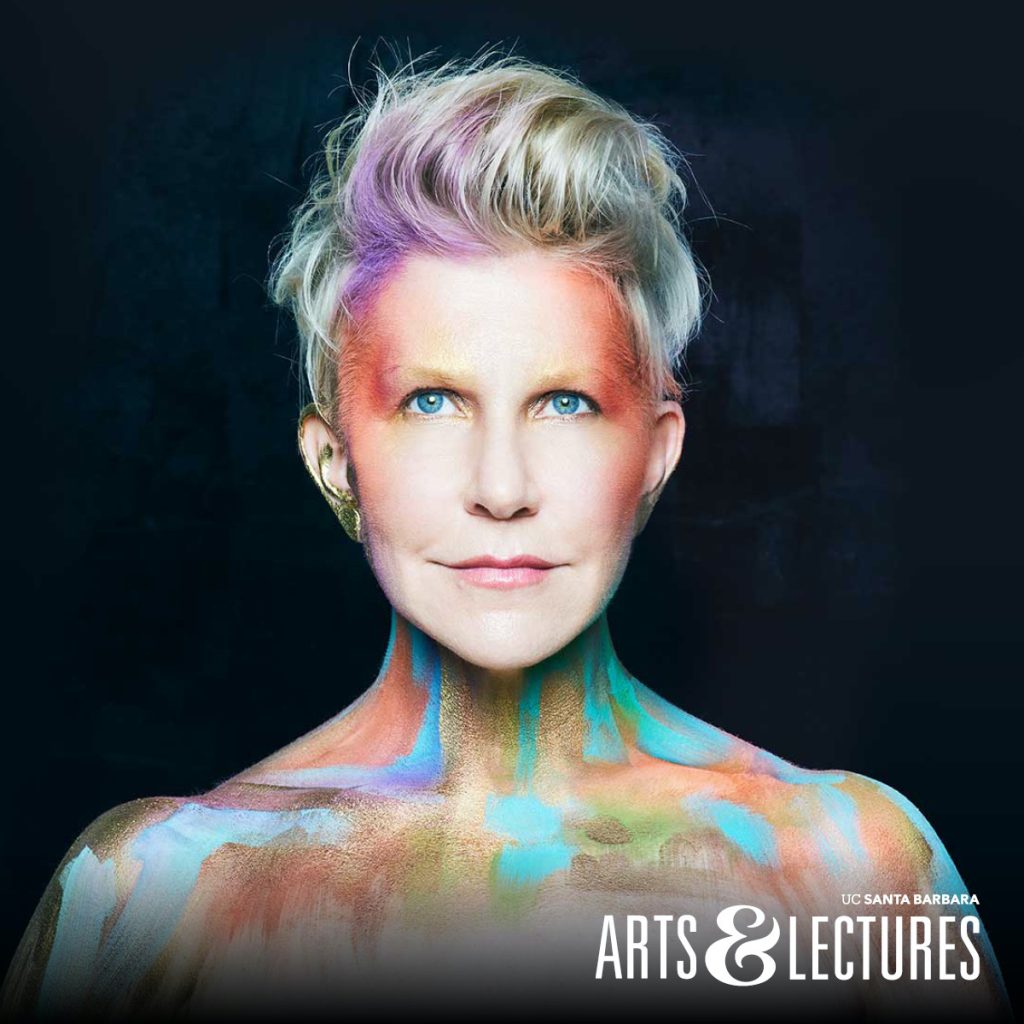 The arts and entertainment scene in Santa Barbara stays particularly fallow in the current year-spanning four-week period, as none of the major producing organizations in town are staging events between mid-December and mid-January, save for the Santa Barbara Symphony's annual New Year's Eve concert. The Lobero is the first downtown to spring back into action, via a January 14 date with John Tesh, the news reporter/sportscaster/Entertainment Tonight host turned pop singer-pianist-composer, followed by two shows with Los Lobos, the great Grammy-winning band from East L.A., who will play an electric concert followed by an acoustic show January 20-21.
Everybody else will be back in business by mid-February if not sooner, with Camerata Pacifica the last to resume performances via an enticing concert featuring the return of both clarinetist Jose Franch-Ballester and former principal violinist Paul Huang on February 17. In between, the Santa Barbara Symphony starts off 2023 on January 21 with the cleverly titled program "Plains, Trains & Violins" that boasts the concert world premiere of the late Academy-Award winning former Montecito resident Elmer Bernstein's Toccata for Toy Trains arranged into a concert piece by his son Peter. CAMA comes back to the Granada on January 25 with the return of the Chicago Symphony Orchestra led by Music Director Riccardo Muti, who is winding down his final season with the CSO this year.
On local theatrical stages, UCSB's Launch Pad gets thing underway with its Amplify (formerly BIPOC) Reading Series Festival on January 13-14, while the Rubicon Theatre Company jumps back into action via a January 25-February 12 engagement with Outer Critics/Drama League Award-nominated The Realistic Joneses, which reteams RTC favorites Joe Spano and Faline England in a piece praised to be both profound and hilarious. The Ensemble Theatre Company fires up in early February with a finalist for the 2022 Pulitzer Prize for Drama in Selling Kabul, a tense, terse, and timely nail-biter running February 2-19.
Westmont wets its whistle with The Flying "A," a collaborative event centered around the silent film industry written by local theater prof Michael Bernard and directed by the back-on-campus John Blondell, running February 24-March 4. SBCC's Theatre Group marches back to the Garvin, March 1-18, for Ken Ludwig's A Comedy of Tenors, the 2015 work that is something of a sequel to his first Broadway box office smash Lend Me a Tenor, a quarter-century earlier.
But by far the biggest programming outfit in the area remains UCSB Arts & Lectures, the behemoth that continues to extend its reach across categories, genres, and venues all around town. It's a rather sobering thought to realize one could simply limit buying tickets to only A&L and yet see excellent events in every genre imaginable. (Not that this is something we recommend.)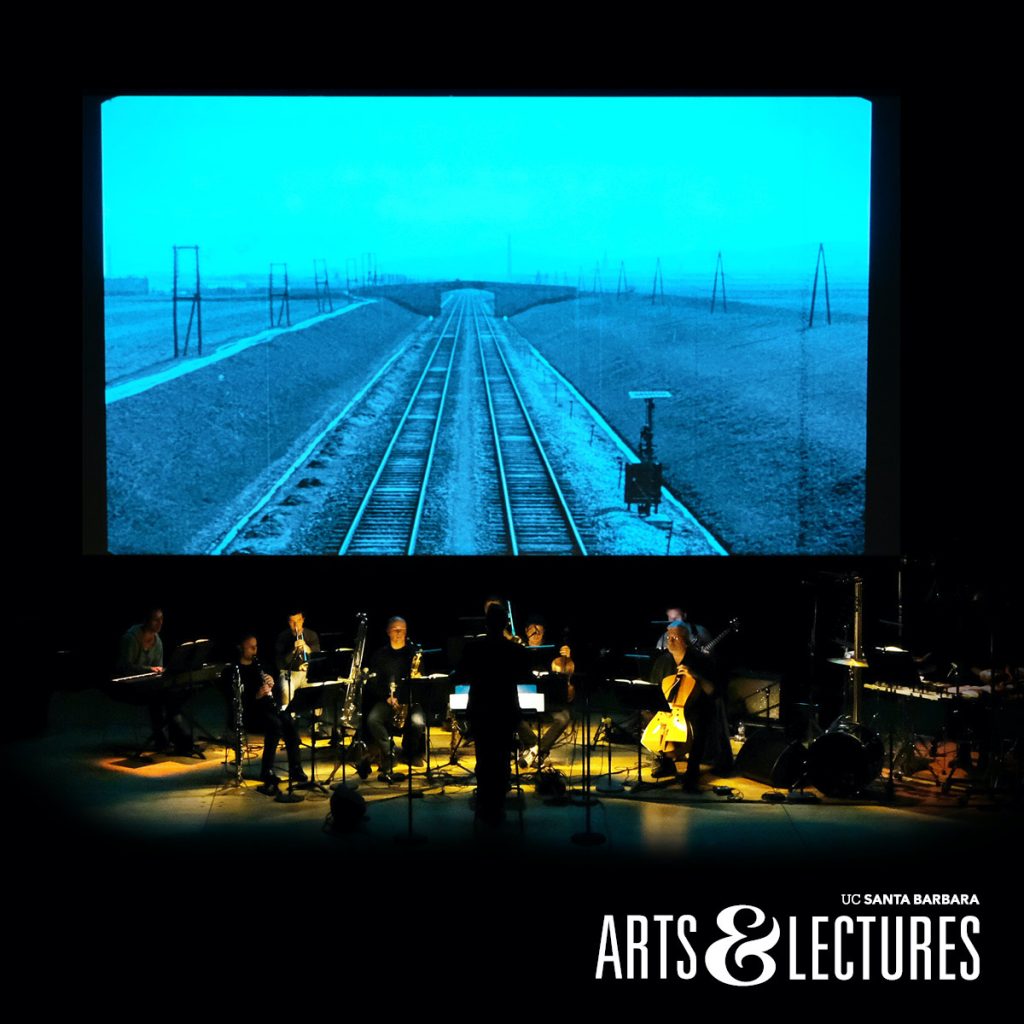 That's a fact not lost on Charles Donelan, the former longtime arts editor of the Independent who took over the position of senior writer/publicist at A&L at the beginning of the academic year in late summer.
"The experience of becoming a part of the organization has given me a new appreciation of the extreme versatility of Arts & Lectures as a presenting organization," he said. "We're operating simultaneously on multiple fronts successfully, going head-to-head with the best in town, which shows that the organization is working at a very high level whether it's classical music or popular music, or dance, or theater, and the lectures."
Indeed, there's plenty of top-notch programming among the 35 events being staged before the school year comes to a close, starting January 19 at Campbell Hall with Nobel Peace Prize recipient Maria Ressa sharing "How to Stand Up to a Dictator," her analysis of avoiding the death of democracy followed just two days later by the hot as heck stand-up comedian Tig Notaro, whose Campbell Hall date on January 21 has already sold out.
On January 24, UCSB A&L brings mezzo soprano Joyce DiDonato to the Granada for Eden, an iconic, groundbreaking theatrical tour de force fusing four centuries of music, movement, and theater to explore our individual connection to nature and its impact on our world. Three days later, the Granada gets a visit from the chamber music dream team of pianist Emanuel Ax, violinist Leonidas Kavakos, and cellist Yo-Yo Ma in a concert that's also already sold out. Another astonishing endeavor takes place just three days later when the world's leading contemporary music group Ensemble Intercontemporain makes a rare appearance to present Olga Neuwirth's score for the 1924 satirical silent film Die Stadt ohne Juden (The City Without Jews). Music director Matthias Pintscher conducts the work as part of A&L's Justice for All Programming Initiative that addresses issues of social injustice, in this case the unfortunately timeless rise of anti-Semitism.
Jazz makes its debut on January 29 with the annual visit from the Monterey Jazz Festival on Tour, which brings Grammy-winning vocalists Dee Dee Bridgewater and Kurt Elling as part of a six-piece sensation congregating in Campbell Hall. Two days later, UCSB screens the first evening of Hiding in Plain Sight, Ken Burns' two-part documentary about the youth mental health crisis in America.
All this and we're not even out of January yet. February's highlights encompass the arrival of theater with Canada's thrilling Cirque FLIP Fabrique troupe's self-expressive themed Muse on February 5. While Kodo's soul-stirring taiko drummers shake up the Granada on February 10, dance debuts with both boundary-busting Step Afrika! on February 16, followed by beautiful ballet on February 25-26 with Ballet Preljocaj's Swan Lake, a pinnacle performance of the Tchaikovsky classic.
You'll have to visit A&L's well-organized website to discover all the upcoming events, which include the first episode of the Arts & Lectures co-commissioned FRAGMENTS, cellist Alisa Weilerstein's groundbreaking project for solo cello that weaves together the 36 movements of Bach's solo cello suites and 27 newly commissioned works as six hour-long chapters; actress Isabella Rossellini in conversation with Pico Iyer; and The Look of Love, the latest from the Mark Morris Dance Group that serves as a choreographic homage to Burt Bacharach's music.
Visit artsandlectures.ucsb.edu for more information. 
You might also be interested in...