Local Lotus Star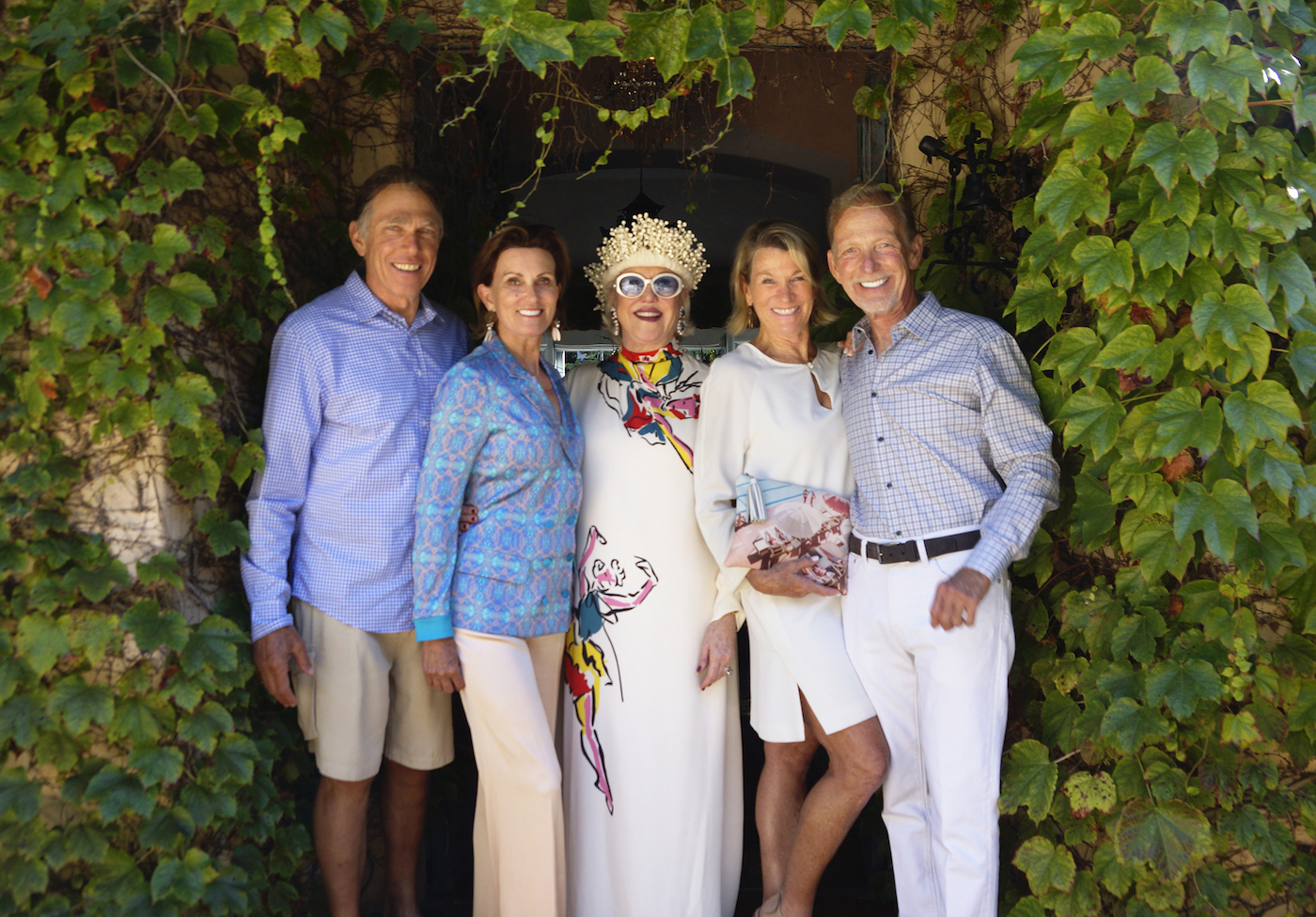 Yes, that was Montecito interior designer Penny Bianchi in the HBO Emmy-winning satirical comedy hit series The White Lotus that just wrapped its second successful season at the 111-room historic Four Seasons' San Domenico Hotel in Taormina, Sicily, perched over the glittering Ionian Sea and below the fiery Mt. Etna volcano.
Penny, a near neighbor of former TV talk show titan Oprah Winfrey, is a good friend of director Mike White, 52, and shot the scene in the spring.
"Mike has been my daughter Ella's best friend since they were infants and he is like a son to me," she tells me. "I have decorated his houses and my granddaughter, Poppy, is his goddaughter.
"Poppy worked on the show's first season which was shot at the Four Seasons' Resort Maui at Wailea last year before moving to Sicily this season in a former 14th century convent, where Audrey Hepburn and Oscar Wilde were guests, and she was a location scout. Ella rented a villa and I was introduced in a party scene. It was literally just two seconds, but everybody seems to have seen it, including you.
"All the local waiters seem to have recognized me. The scenes took 12 hours to shoot, but unfortunately Ella ended up on the cutting room floor. My husband Adam can't get over it!"
The decidedly risqué show has now been renewed for a third season and will be heading to a luxury resort in Asia.
I can't wait…
You might also be interested in...