'Nights of Grief and Mystery'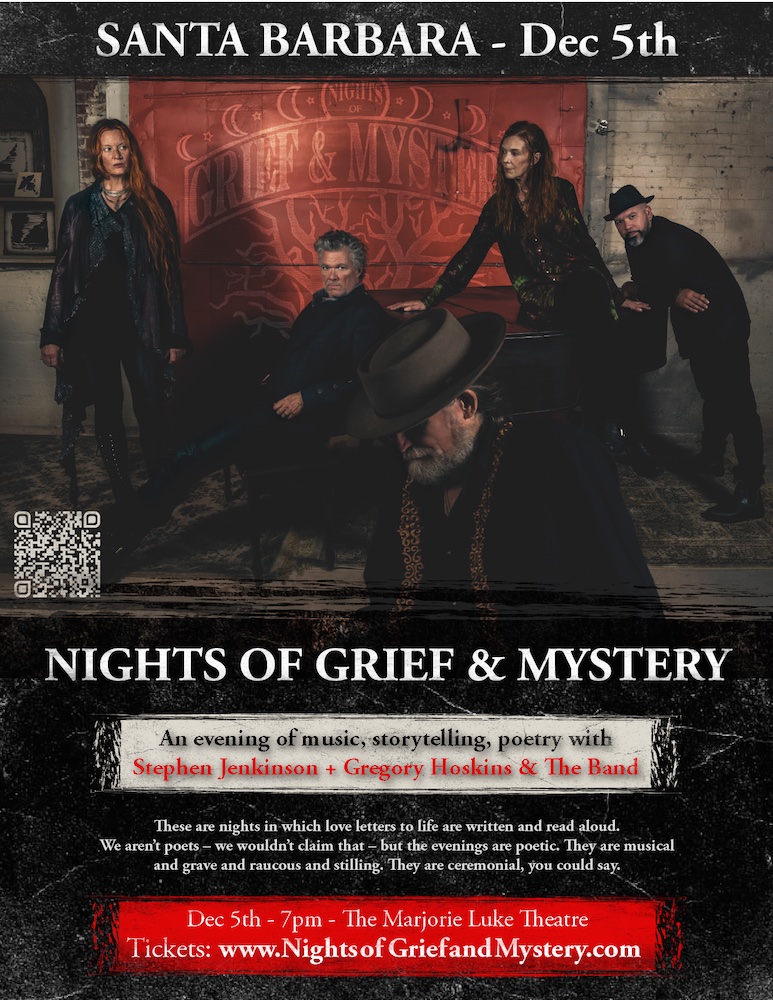 This spellbinding evening combines stories and observations from Stephen Jenkinson that were sparked and inspired by his years of work in palliative care with original songs and sonics from Canadian recording artist Gregory Hoskins and band. Jenkinson is the Harvard master's in theology and social work, educated internationally, acclaimed author, poet, and culture worker best known for the film Griefwalker and book Die Wise: A Manifesto for Sanity and Soul. His time as head of the palliative care department at University of Toronto Hospital, where he was at the deathbeds of more than 1,000 people, showed him firsthand how the systemic grief illiteracy, community vacuum, and death phobia abounds in our culture. The stories shared during Nights of Grief and Mystery are of how our culture arrived at its current status, but also old stories passed down in the oral tradition that are about what it means to belong to a place, how belonging and wisdom are skills, and how each generation has its particular spiritwork that it must attend to.
Jenkinson and Hoskins have been exploring the intersection of their work for seven years, evolving the events that are part concert, part storytelling, part ribaldry, and part ritual of grief where spoken word and music are interwoven. Their current tour, the first in 30 months, alights at the Marjorie Luke Theatre on December 5, and also features Adam Bowman on drums, Colleen Hodgson on bass/vocals, and Lisa Hodgson on keys/vocals.
Visit www.luketheatre.org or www.orphanwisdom.com
You might also be interested in...