Holiday Stories for Everyone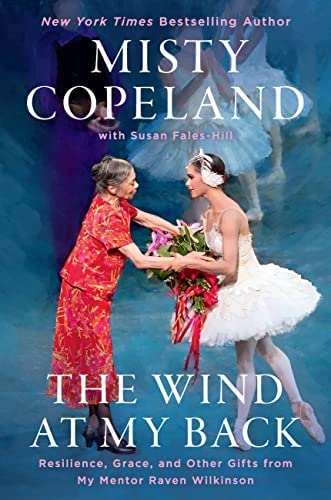 'Tis the season for gift giving and there are a variety of excellent reads for family and friends. For the dancer in your house, Misty Copeland's The Wind at My Back: Resilience, Grace, and Other Gifts from My Mentor, Raven Wilkinson, is an inspiration. It is not only the story of Copeland's rise to become the first Black principal dancer with American Ballet Theatre, but it is also an homage about the woman, her mentor, Raven Wilkinson, a Black dancer who paved the way for Copeland. Raven endured threats of violence while on dance tours through the Jim Crow South. Raven eventually chose to leave America to pursue her career abroad. The two women would forge a long relationship built on respect and striving to be the best. Copeland's struggles, slow move up the ranks of dancers, and hard work are detailed along with her growing responsibility to be a symbol of a strong, fierce Black ballerina, and the face for other young girls aspiring to dance on what had predominantly been a white stage.
For the suspense seekers, you can't do better than The Ingenue by Rachel Kapelke-Dale. A former piano prodigy, Saskia returns home after her mother's death, believing she will inherit the family estate, only to find out it has been bequeathed to the man responsible for Saskia's traumatic past. One she is having a hard time escaping.
Winterland by Rae Meadows is perfect for the aspiring gymnast. When an eight-year-old Soviet girl begins training for a spot on the Olympics, her life becomes the State's. The novel dives into a now-vanished Soviet world. It is the 1970s with some dips into the past, including a neighbor's recollection of her time in a Gulag camp. Famed gymnast Olga Korbut makes an appearance as the child's emotional and physical being is pushed almost beyond endurance. Some great history in this one, sometimes grim and heart wrenching, it is a testament to the human spirit.
For lovers of The Crown on Netflix, pick up Andrew Morton's The Queen: Her Life. Morton's character made an appearance in this final season of The Crown. This biography – as are all Morton's books – is a dishy tale of a very different fairy tale.
Called "a modern-day Poirot," detective Kaga of the Tokyo Police is perfect for all you mystery lovers. A Death in Tokyo from Keigo Higashino will have you flipping pages as a multitude of characters cross Tokyo when a man staggers over a bridge with a knife in his chest. Thus starts the search for who did it.
For your young reader I recommend My Nest of Silence by Matt Faulkner. Mari and her family are incarcerated at the Manzanar camp for Japanese Americans as America joins WWII. Both suspenseful and disturbing, a story of Japanese American incarceration – it is important history we should not forget – told in the narrative and as a graphic novel.
And for those middle grade students, Disney's Hocus Pocus Spell Book is a delight. The magic takes place at a museum of witches, formerly the Sanderson Sisters' cottage. It is a beautiful-looking book with detailed illustrations.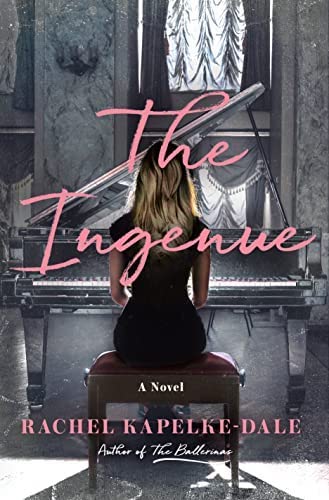 You might also be interested in...