Caroling to a New Tune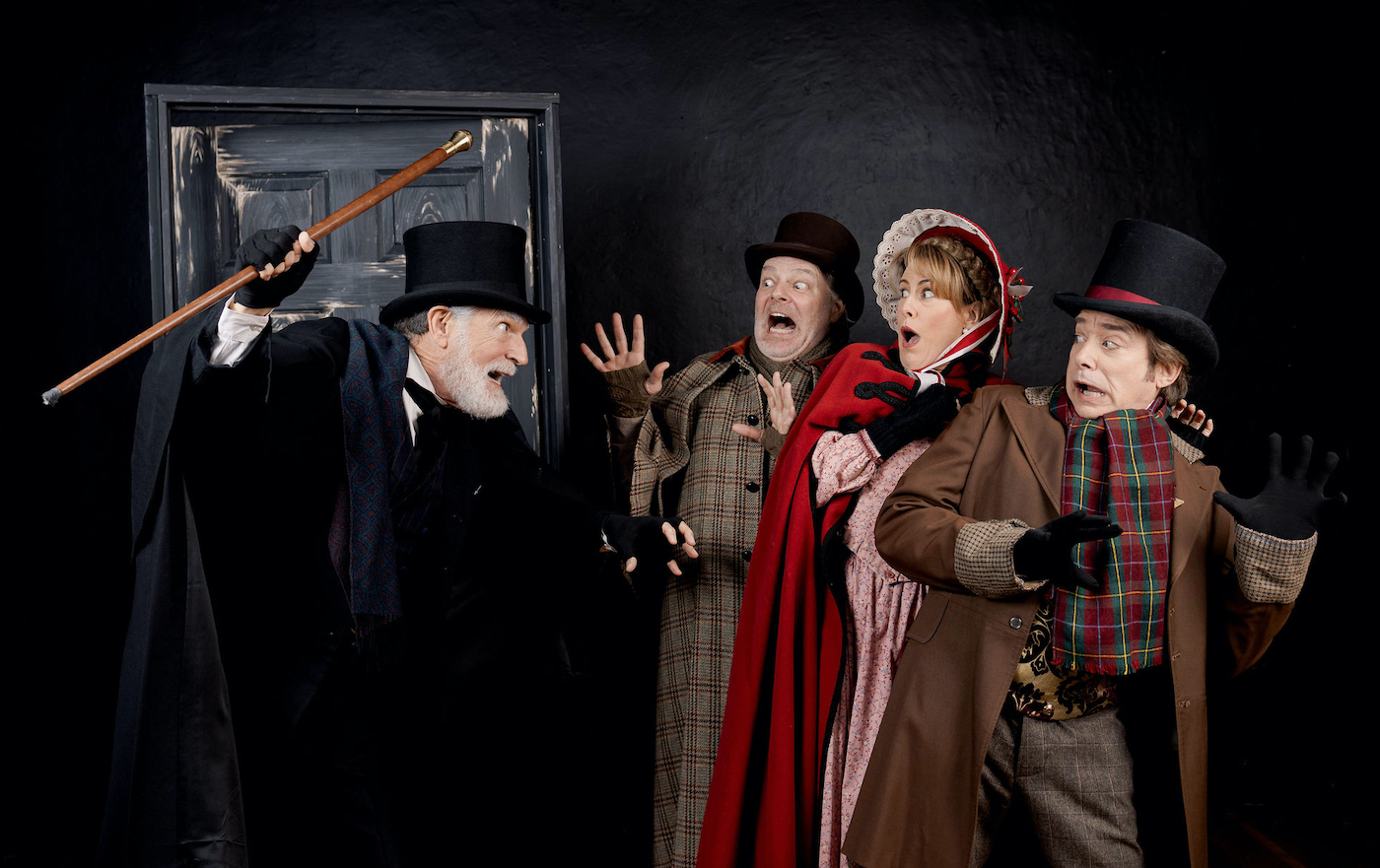 The veteran actor, director, and choreographer Jamie Torcellini is no stranger to Ensemble Theatre Company (ETC), having performed at ETC in The School for Lies and The Mystery of Irma Vep, and directed both Tell Me on a Sunday and The 39 Steps. It's the latter play that's most germane, as Torcellini has been enthralled by Patrick Barlow's clever parody adaptation of the Hitchcock thriller for the theater, a huge hit on Broadway and beyond that finds the film's 150 characters played by a cast of four.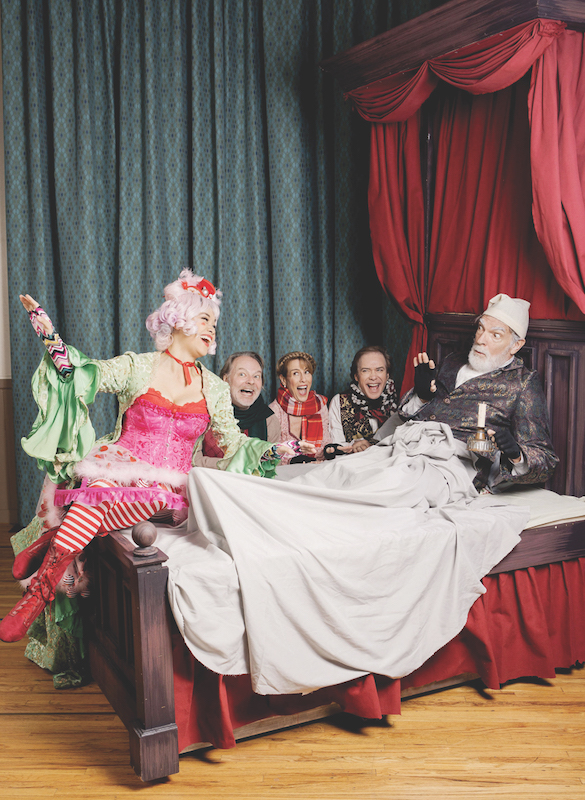 "Barlow's belief is that nothing is impossible to do with just a few actors," Torcellini said. "They become not only 30 or more characters, but also furniture, snow, a river, making magic happen on stage just running around with lots of props and costume pieces to make sure you can still follow the story."
Torcellini has directed Steps several times since he first saw it – and jokes that he needs a new agent as he has yet to be actually cast as an actor in the play, despite telling his rep that the play "has me written all over it" as he walked out of the theater – so he was a natural choice to take on Barlow's refashioning of Charles Dickens' holiday classic A Christmas Carol that turns the beloved tale into an inventively comic and clever evening filled with both humor and heart.
"It's a blast and a wonder because it's very fast paced with people running off stage and coming back on as a different character just by changing a hat or an apron or swapping out ties or other pieces of clothing," he said. "Barlow adds his own flair and sense of humor to Dickens' dialogue, breaking the fourth wall and more. It's really quick and silly and fun. But what I like best is that it does keep the main idea of a ghost story that's about redemption, so it transitions from spooky spirits in very serious scenes that are extremely heartfelt before you're laughing at something else a minute later." 
The cast features Mark Capri as Scrooge, the only actor who stays the same throughout the show although he also only leaves the stage twice, plus ETC veterans Jenna Cardia, Bo Foxworth, and Louis Lotorto (who was also in The 39 Steps) and newcomer Regina Fernandez. Turning them into a well-oiled but vibrant machine is the secret to the show's success.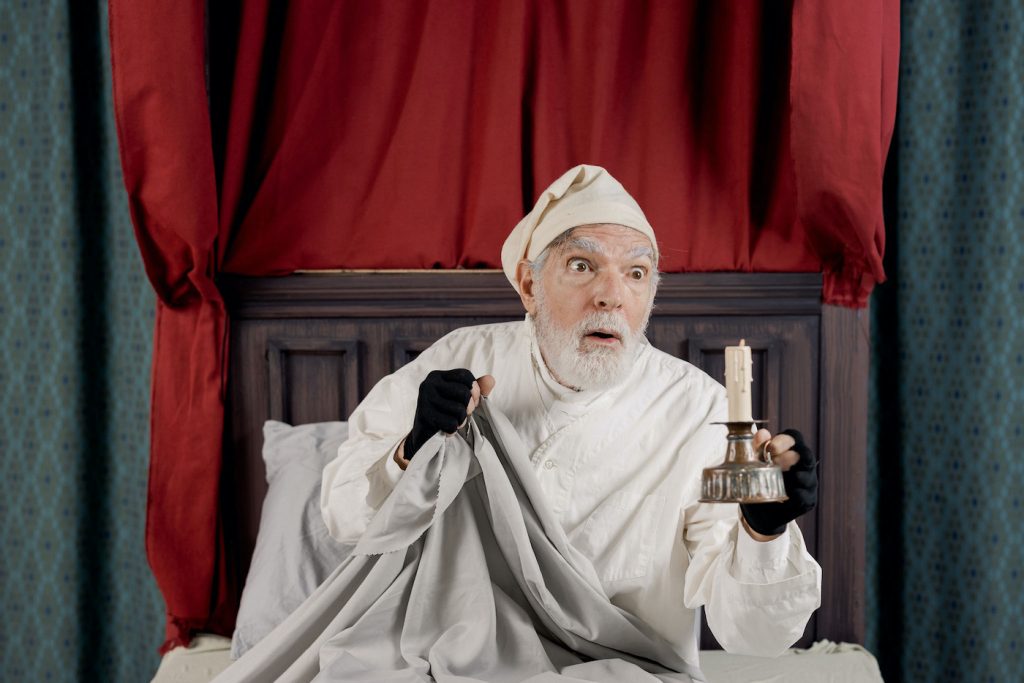 "It's a little tricky but it's also extremely rewarding because you're creating an ensemble as its own tour de force entities," Torcellini said. "They're changing characters and accents and doing everything including playing instruments, singing, and dancing and those four actors just don't stop. It's a thrill to see them working together in harmony, which to me is theater magic."
The magic, Torcellini said, also comes from Barlow's neat balancing of humor and heart.
"The tongue is firmly implanted in cheek, but we all still get to look at ourselves to see what we're doing and how we could be better people. It's a perfect holiday show."
Ensemble Theatre Company's A Christmas Carol performs December 1-18 at The New Vic Theatre, 33 W. Victoria St. Visit www.etcsb.org or call (805) 965-5400.
You might also be interested in...