Waterhouse Turns 38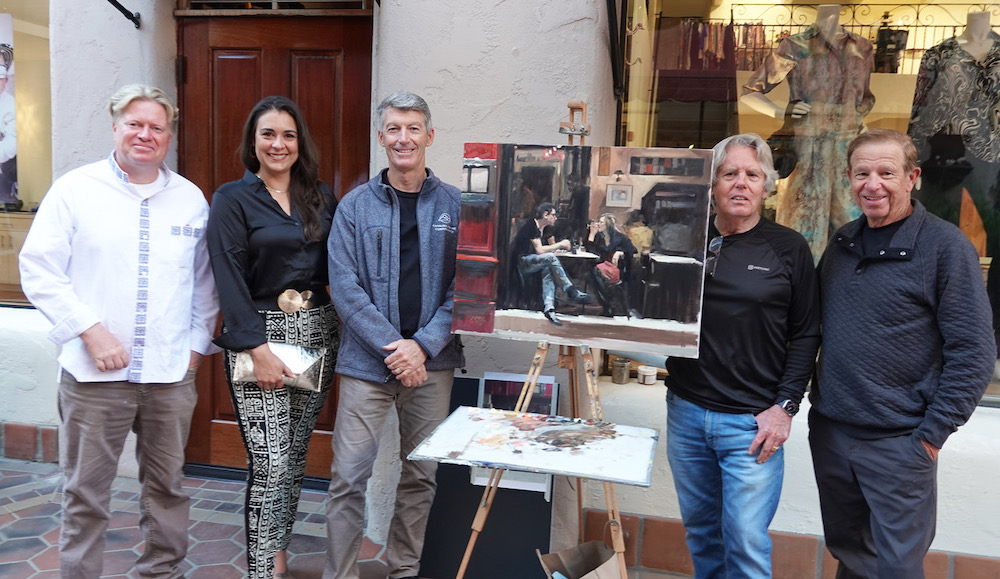 Social gridlock reigned when Ralph and Diane Waterhouse celebrated the 38th anniversary of their eponymous art gallery in La Arcada.
The popular establishment, just a tiara's toss from the Santa Barbara Museum of Art, was founded in 1984 by Diane. It moved to its current location in 1991 and represents some of the city's finest painters, many of whom are members of the California Arts Club and the Oil Painters of America.
Diane moved to our tony town in 1966 and her late father Joe Makray was a noted local portrait painter whose works still hang in Harry's Plaza Café.
Englishman Ralph, a founding member of the Santa Barbara Art Dealers Association, painted many of his works in the Lake District, an area beloved by author Beatrix Potter and poet William Wordsworth, before becoming inspired in the '80s with California landscapes.
Their daughter, Claire, 27, is education director for the Santa Barbara International Film Festival.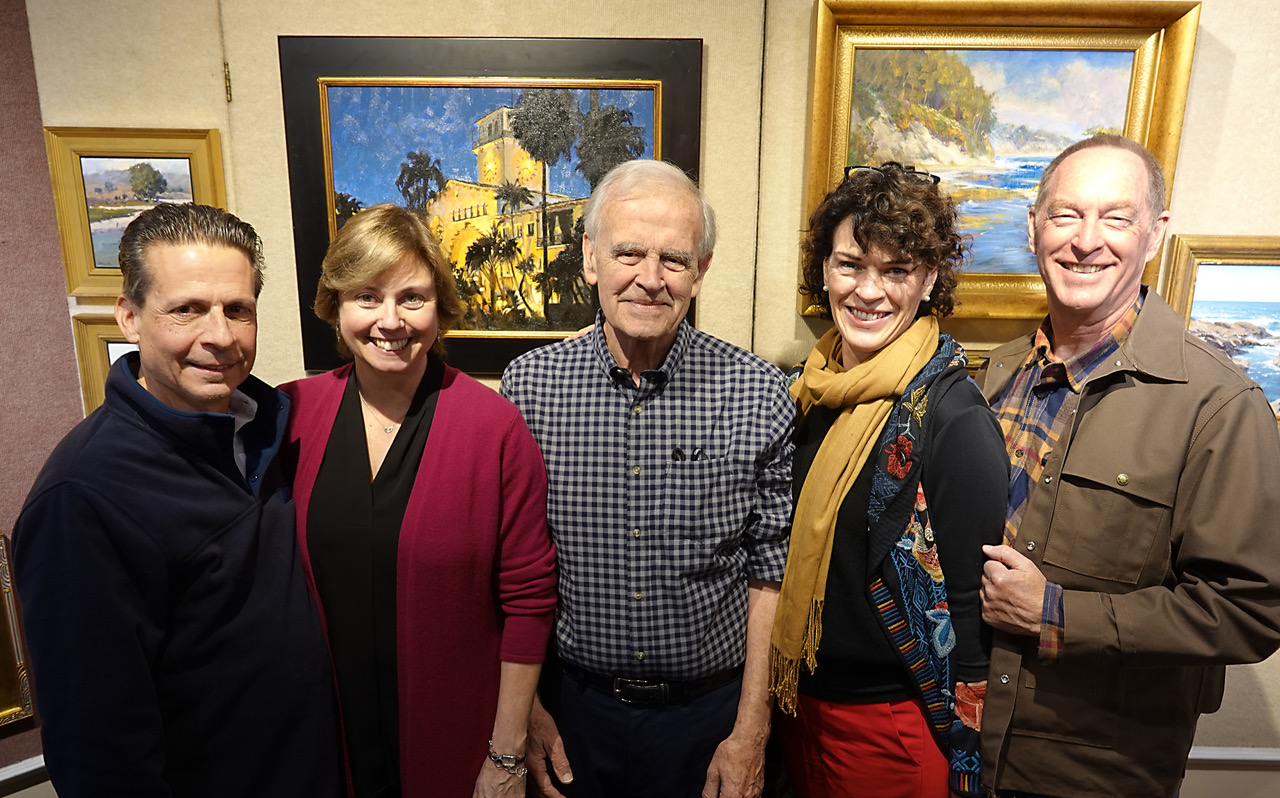 New Art on the Market
The late Santa Barbara heiress Edie Sedgwick, the original '60s "It Girl" and muse of the artist Andy Warhol, who died in 1971 at the age of 28 from alcohol and barbiturate problems, was the talk of New York again when her widower, Santa Barbara resident Michael Post – to whom she was married for just four months – sold off never-before-seen-artwork after a socially gridlocked preview bash at the legendary Chelsea Hotel.
The fab fête featured more than 400 luminaries, including artists, photographers, filmmakers and producers, collectors, curators, and past and current residents of the hotel, where Sedgwick stayed when in Manhattan.
Among them were an old friend Greek shipping heir Spyros Niarchos, Lady Liliana Cavendish, Vincent Fremont of the Warhol Foundation, Griffin Dunne, Charlotte Kidd, Darren Aronofsky, Michael Avedon, Zac Posen, Taylor and Lizzy Plimpton, Laura Eastwood, Maia Twombly, Jay McInerney, and David Margolick.
Sedgwick's sketches, many of them equestrian works, were sold by Boston-based RR Auction.
"It was a historic event with the world of art and pop culture which had cultural reverberations on both coasts," says former ABC News journalist Peter Lance, who traveled from our Eden by the Beach to attend the cultural blast.
You might also be interested in...