A Holiday Circus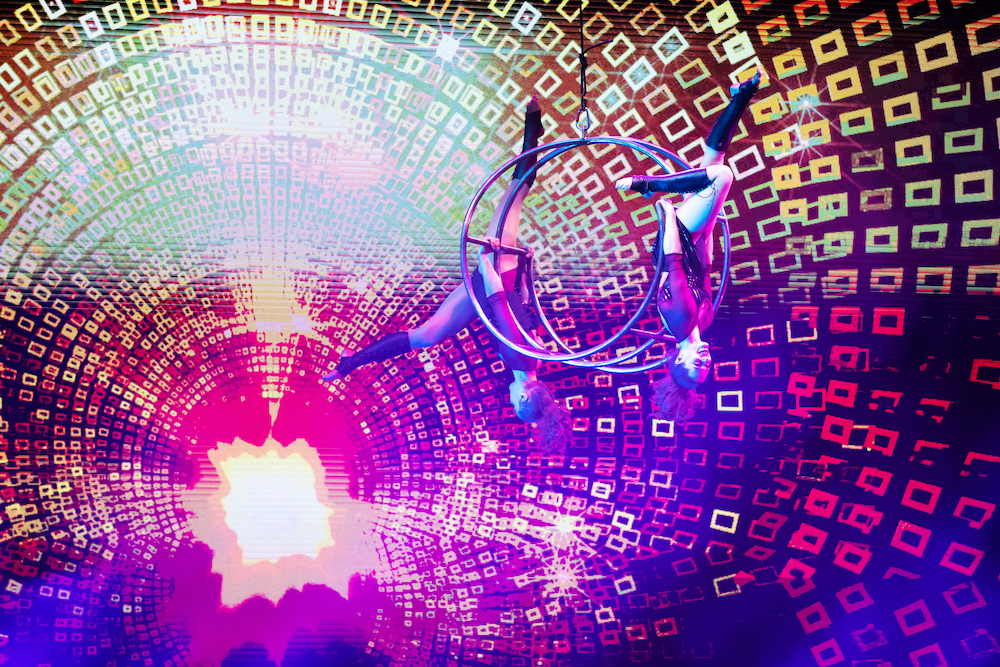 Santa Barbara's regular traditional holiday shows such as The Nutcracker and Christmas Revels will be arriving next month, along with sing-along Messiahs and holiday parties. But the highlight of the season just might be taking place even before the calendar flips to December as American Theatre Guild's Broadway in Santa Barbara series presents A Magical Cirque Christmas on Monday, November 28 at the Granada Theatre. 
The show is hosted by magician-comic Carisa Hendrix, a Guinness Book of World Records holder and former Magic Castle Stage Magician of the Year, who in her sassy, sharp-tongued, Dorothy Parker-style alter ego, Lucy Darling, also portrays a character in the show. As the pandemic was waning, Hendrix was tasked with revitalizing the show to take note of our new reality. So now in addition to somehow combining magic, cirque performers, and a Christmas jukebox musical, the extravaganza has also been turned into a modern-day fairy tale.
"I wanted to make something about togetherness and how we hadn't really been in the holiday spirit," she explained. "So, I came up with the Guardian of Time, who has to turn the key on the clock that changes the season from Halloween to Christmas, but he's just not up to it because he feels so alone."
Fortunately, the clock has a fail-safe mechanism that summons Lucy Darling as a sprite to talk him into doing his duty or turn the key herself.
"But she hasn't had to do that job in 10,000 years, so she's been out drinking and partying the whole time and she forgot how to do it," Hendrix said. Instead, she tries to cheer up the Guardian of Time with circus acts and acrobats and "all sorts of illusions and amazingness" that form a big part of the production with performer Rola Bola, unicyclist Jonathan Rinny, juggler Christopher Stoinev, foot juggling duo Ray Rodriguez Lara and Henry D'Boyd Collado Green, plus aerial acts with specialties including a contortionist-archer and lyra acts.
But when the Guardian is still slow to turn the key, the sprite gets impatient and ends up breaking it, Hendrix said.
"That sends everyone spiraling through time, which gives us this wonderful opportunity of landing in Christmases from different decades."
That includes rollicking 1920s-style holiday straight out of The Great Gatsby, a rockabilly holiday from the 1950s, and a classic Victorian 1890s London Christmas reminiscent of Charles Dickens – all with their own appropriate music and circus acts.
"Instead of a hodgepodge of Christmas music that feels out of context, we give each era its due," Hendrix explained. "We have a great singer and it's really lovely, although things keep accelerating and escalating and eventually we spiral into nothingness and Lucy has to use her magic to keep the clock ticking."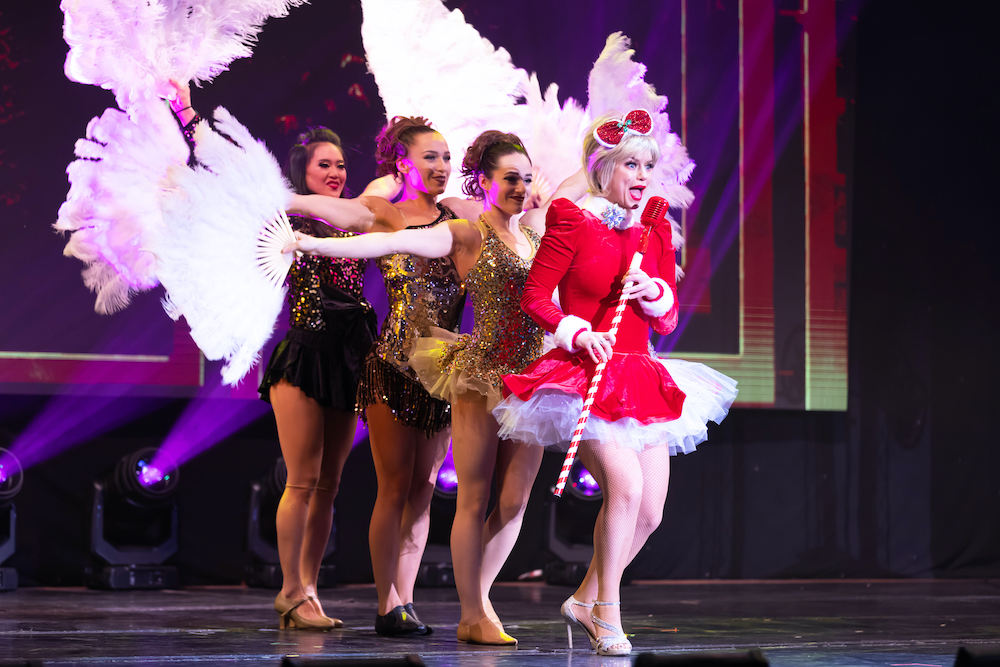 It's an ambitious story with large-scale effects, which requires the cast and crew to show up at 6 am for the one-show stops, Hendrix said.
"All the lights and props and rigging and aerial apparatuses have to be built from scratch every day," she said. "There's just 21 of us – myself, the singer, and 10 of the best circus performers I have ever seen and a nine-member skeleton crew. The only way we do it without going crazy is that we're really close – having a blast together on the bus at night, doing movie nights with popcorn or dancing the macarena. I'm just obsessed with magic, but the show is even way more fun than I thought it would be."
Which would mirror the message of togetherness that winds up tying the show together at the end, because it's a Christmas show and everything has to work.
"That's how they magically put the key back together so the Christmas season can start," Hendrix said.
American Theatre Guild presents A Magical Cirque Christmas on Monday, November 28 at 7:30 pm at the Granada Theatre. See granadasb.org for tickets and more information. 
You might also be interested in...