Go Tell It on the Mountain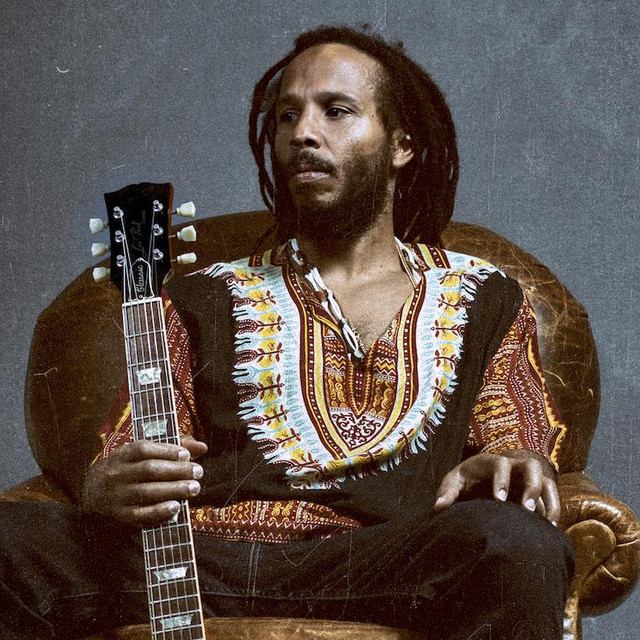 Reggae on the Mountain (ROTM) was a charming hometown festival for its Topanga Canyon co-founders before relocating to an expansive site in the Malibu hills for its 10th anniversary. After a two-year hiatus due to the pandemic, ROTM is on the move again, taking up residency at Live Oak Camp at the top of San Marcos Pass from November 18-20, creating what might just be the biggest reggae festival ever in the 805.
The roster at the three-day event that features two stages of nonstop music, camping, a wellness area, vendor village, and art show spans both sub-genres and generations, from acts that got their start in the 1970s (Don Carlos, Yellowman, Steel Pulse, Barrington Levy) to veterans of more recent decades (Pato Banton, Prezident Brown) and modern purveyors of the hypnotic rhythms both local and regional. But the most recognizable name belongs to Ziggy Marley, the eldest son of reggae's most popular pioneer, Bob Marley, who will be making his ROTM debut.
Despite performing for some 45 years, garnering Grammys galore and scoring multiple hits, Marley – who has now outlived his famous father by almost 20 years – is definitely not planning on phoning it in for his headlining gig anchoring ROTM on Sunday night.
"I'm gonna come really hard, go with more of a revolutionary type of songs, and a message to the people," Marley said over the phone last week. "We like to enjoy and feel good and be happy, but there are some serious things going on in the world right now, and these songs are about having hard conversations with the audience with the music."
While he's always focused on social justice alongside waging for peace and unity in his music, Marley said the time has come for a change in tone.
"It's not anger. That's not the right word. More determined. We have to be a little bit tougher in order to get our message out there because the message of divisiveness, racism, and anti-Semitism is very loud. We need to have that revolutionary state of mind for the ideas of love and peace and unity. That takes a certain mindset, an attitude of urgency in changing this world. Because it's been a long time."
To that end, Marley plans on performing the new song "Lift Our Spirits, Raise Our Voice" live for the first time in Santa Barbara on Sunday. "It's relevant and I want people to hear it and hear what I'm saying."
But Marley will also reach back into the archives to play the first and biggest hit of his career, "Tomorrow People," which he recorded as a teenager with his sibling band the Melody Makers, the year after his father died.
"It's a message I still like singing because what it was about is still true," he said. "If you don't know your past, you don't know your future. People are always trying to rewrite history, but the children must know the truth, the real thing, and not make a fantasy out of reality. And we're not going to stop. It doesn't matter the situation. It's not gonna deter me. It's not going to make me less positive about how life could be so much better for the world. It might take 1,000 years, but that's a blink in the eye of God. So we're going to keep making a concerted effort to unite the people with love… When you hear the truth in the music, everybody feels it."
Reggae on the Mountain takes place November 18-20 at Live Oak Campground. Visit reggaeonthemountain.com. 
You might also be interested in...