Born to Boogie: David Alvarez and the California Star Ball Bring the Best in Dance to Town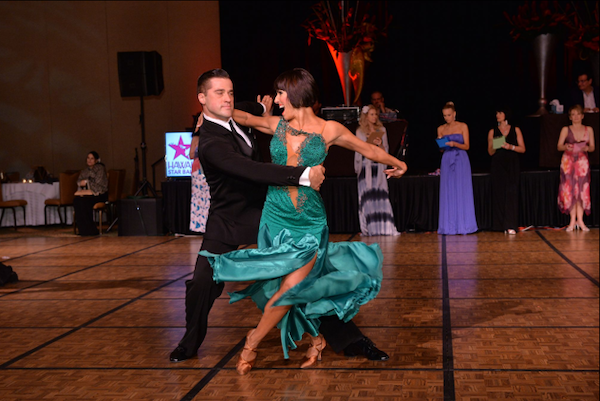 Dancing is arguably one of the oldest and most expressive art forms – one that transcends cultures and history with every area of the world having their own styles of the ancient art. Even if you're not one to don the dancing shoes, just watching the wonder of a Waltz or rhythmic Rumba can get the spirits kicking. Seeing dance in the hands (and feet) of professionals is a mesmerizing experience. From the shimmering costumes to the impressive precision and astounding athleticism of the moves, competitive dance is a sight to behold and fortunately there are three days of it coming to Santa Barbara this Thanksgiving weekend. 
Now in its 61st year and sanctioned by the National Dance Council of America (NDCA), the California Star Ball is the longest running dance competition in North America. This year's event will be held from Friday to Sunday (November 25-27) at the Hilton Beachfront along Cabrillo and brings pros and amateur dancers together in all forms and from all age groups.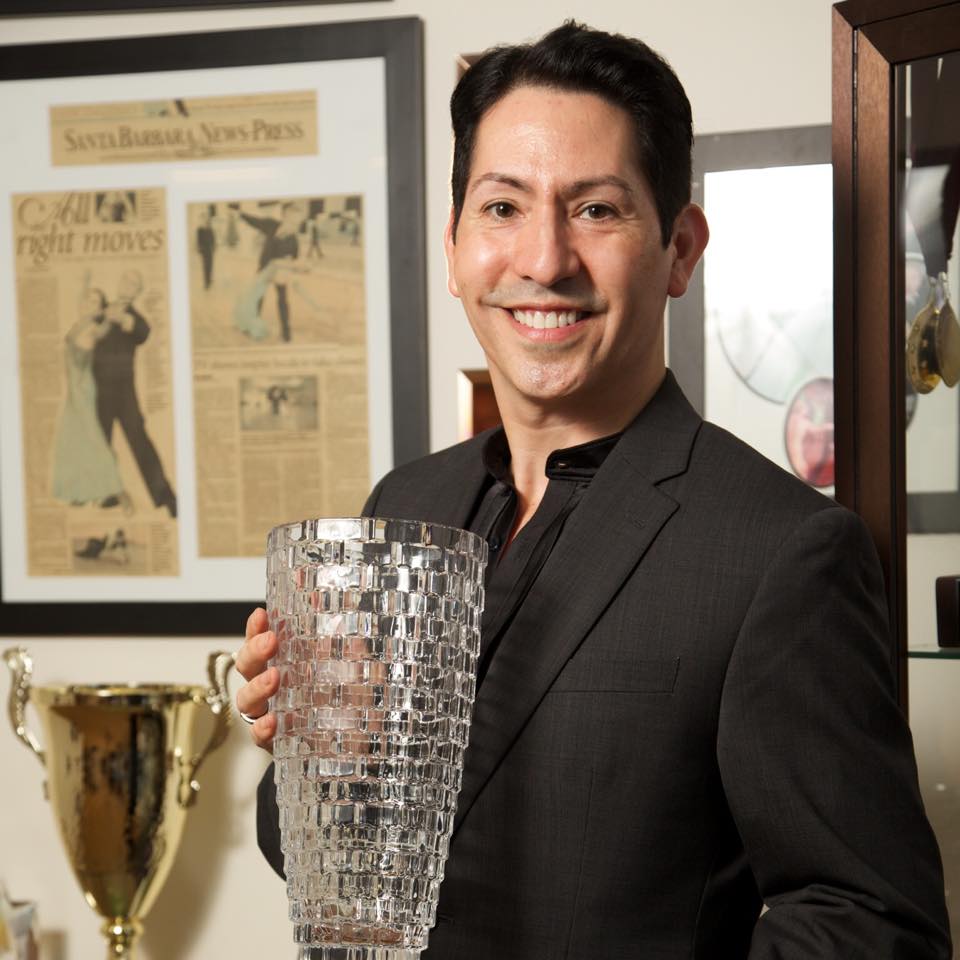 For David Alvarez, dance instructor and organizer of the California Star Ball, dance has been a lifelong pursuit and passion. Growing up in Kingsville, Texas, David was already an amateur dancer by the time he went to college in Corpus Christi, competing in local competitions at clubs. During one night on the floor, two (now) friends approached him and mentioned that he had to visit the dance school down the street they were part of. When David heard it was "ballroom dancing," he was initially resistant, associating it with "old people," but they insisted.
He entered to a couple dancing sensually to Santana, or as David describes it, "the most beautiful Bolero ever," which was a bit different than the Lawrence Welk strutting he had in mind. He was immediately enamored with ballroom dance and the manager there felt he would be perfect for the new teaching program they were starting.
The teaching program would run Monday to Friday, but being a full-time college student, the schedule was impossible for him. Alvarez decided to come in that Monday, just to give it one day and see how he liked it. In short, he never left (but he did end up dropping out of college shortly after). In fact, each Friday the instructors would cut any students not keeping up. What started out as 20 potential teachers, ended up only having two people, including David, completing the program.
Since then, Alvarez has "never stopped dancing" and now a certified instructor, he began to teach at his local studio in Texas. When the dance center got a new manager, she encouraged David to go pro. While he was happy just doing his teaching and dancing, she felt he was too talented for the school and needed to go somewhere he could expand on his moves. Her father owned several studios in Texas, but also had one in Nashville, Tennessee. After making some calls and further encouragement, David moved to Nashville. The studio owner where he landed was a U.S. champion and the instruction David found there was "100 times" better than what he was receiving at his previous schools.
He lived in Nashville for three years before getting a call from a Hawaii dance school where he was told about another instructor he needed to meet. They offered him a week paid vacation to come check out the school. Having never been to Hawaii, he figured "why not?" and ended up not leaving Hawaii until he made the move to Santa Barbara in 1995. While in Hawaii, David was dating a guy who lived in Santa Barbara and managed an Arthur Murray school here. He encouraged David to move here, but after having taught at the prevalent Fred Astaire and Arthur Murray dance studios, David stated that if he was going to come to Santa Barbara, he would want to start his own school – and that is what he did. Originally founding his local studio as A Fascinating Rhythm Dance Center, this later became the current Santa Barbara Dance Center.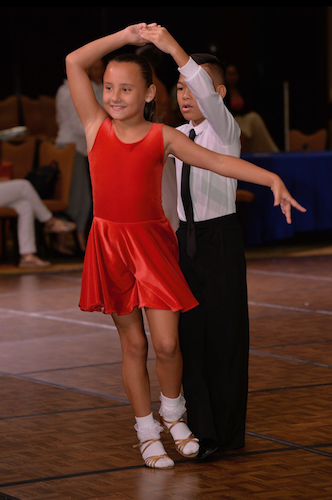 These days he only teaches private lessons, mostly to competitive students with many of them having trained with David on a daily basis for 15-25 years. After one of the ballet schools lost its building three years ago, he took in the entire academy and now spends the latter parts of his days training their school, being their only ballroom instructor.
Of course, the island vibes never quite left him and nearly 10 years ago David took ownership over the Hawaii Star Ball, a three-day dance competition held on the islands. More recently he took over the organization of the California Star Ball from Gitte Svendsen and is bringing this historic competition to Santa Barbara for the very first time.
The Ball begins on Friday evening with Saturday and Sunday both having a morning/afternoon session and then an evening round as well. "If they want to come and see high-level dancing, the evening sessions are the best ticket in Santa Barbara," says David. "I mean – they're going to see the best dancing they've ever seen right in front of them."
For fans of So You Think You Can Dance or Dancing with the Stars, the evening sessions are their chance to come see the stars of the dance world with current reigning U.S. champions gracing the floor. Saturday evening is the crux of the competition and David will be bringing in a live singer for the Latin rounds. Live music is uncommon for these events, but David has done this at his Hawaiian Star Ball as well and wanted to give those attending the Santa Barbara one something special to remember, especially since it is the first time it is being held here.
While the pro level competitions are the pièces de résistance, the other sessions have inspiring sights to offer, including the Teddy Bear and Preteen scenes. "These kids are so amazing. These are our future champions. They're amateurs now and then they become professionals when they get a little older," adds David. "But we have kids that are four years old, competing all the way up to 91 years old. So, we have every age category. You see everyone out there dancing." Dancers only compete in their age group, however the competitions are also divided by style, such as "Ballroom Single" or "Latin International," and further distinguished by skill level, professional or amateur.
Whether it is going to see some sensual Salsa or an enticing Tango, the California Star Ball promises to impress and inspire.
More information and individual tickets can be bought for each session (morning/afternoon $25, evening $30) from www.californiastarball.com
You might also be interested in...