The Absurdity of It All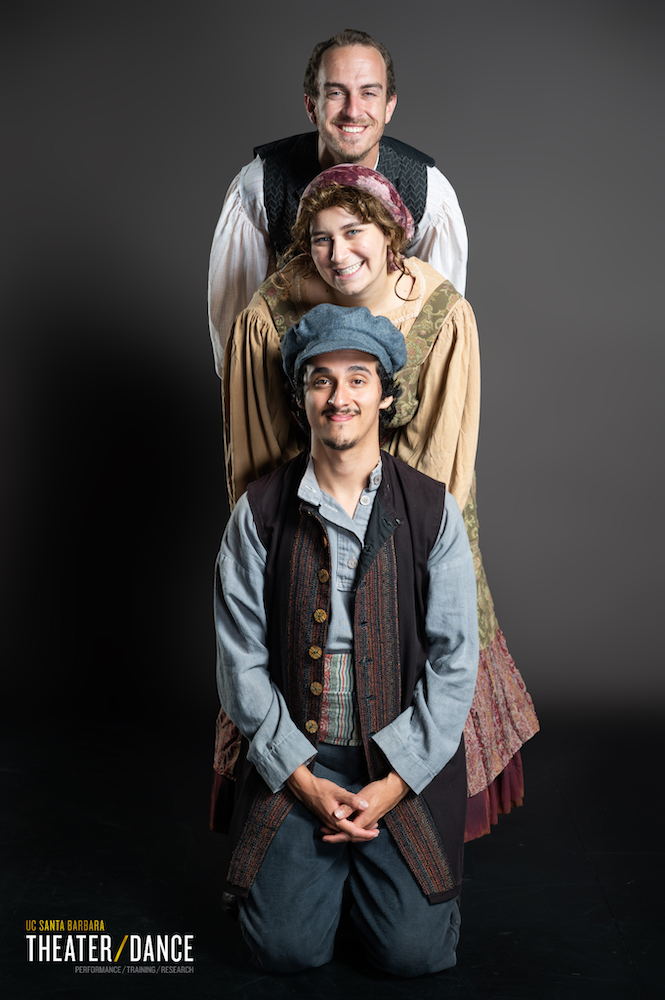 Jumping from high school to college, and from a harrowing drama to an absurdist comedy, there's also UCSB Theater's offering of a long weekend of The Government Inspector at the Hatlen Theater on campus November 16-20. UCSB faculty member Michael Bernard, whose tenure in town following 10 years as Associate Artistic Director of the 52nd Street Project in New York City includes acting appearances with the Lit Moon Theater Company, Elements Theater Collective, and SBCC Theatre Group, directs from a script adapted by Jeffrey Hatcher from the original by Nikolai Gogol. Bernard said he's attempting to find honesty in the absurdity of the play, and wants audiences to connect with "the farcical, slapstick-filled and wildly satirical play, frothing with contemporary-feeling characters, musical interludes, and witty dialogue that deftly captures the realities of self-serving politicians." Visit theaterdance.ucsb.edu.
Dance BASSH Back at the New Vic
If the local dance showcase/smorgasbord BASSH ever wanted to update its acronym-formed name to more accurately reflect the range of styles covered, the new moniker would be way too long and unwieldy and definitely more than one wordplay syllable. That's because the revue founded and formerly directed by the veteran dance teacher/performer Derrick Curtis originally presented mostly ballroom, Argentine tango, swing, salsa, and hip-hop in its early days at SOhO and Center Stage. But recent years have seen a vast expansion in the style palette to encompass Brazilian, Latin fusion, belly dancing, aerials, Chinese classical, flamenco, and many others.
But the mission and the magic remain the same: to serve as a showcase for local studios, choreographers, and dancers to create pieces and perform in front of an enthusiastic audience, all in service of both reflecting and expanding Santa Barbara's dance community, through encouraging viewers to become future participants.
That would apply to Jatila van der Veen, who first performed at BASSH in 2004 and now serves as a co-producer and this year's artistic director in the absence of Curtis who is recovering from illness.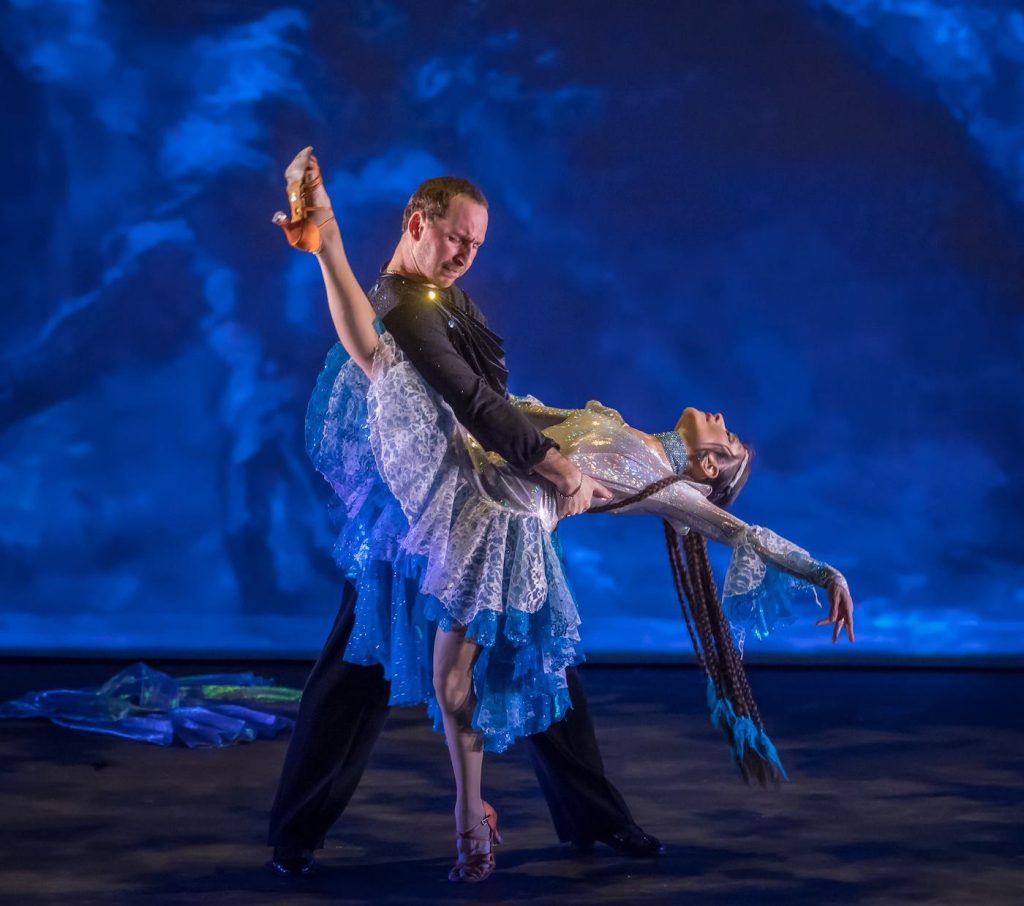 "I love performing and being involved with the local community," she said. "And I love BASSH as a platform to reach people and encourage them to dance and study dancing."
This year, van der Veen has choreographed the opening number, a huge five-segment circus-themed piece spanning myriad styles that will also serve to introduce some of the dancers appearing later. She'll join partner and BASSH veteran Vasily Golovin as well in two subsequent ballroom numbers they co-created. The 24 numbers that comprise the program – pared from last year's 36 that ran for three hours at the Marjorie Luke as the producers wanted everyone to have a chance to reconnect when the show returned after pausing for the pandemic – are largely created for the two BASSH performances and include the 2022 Zermeño Dance Academy Flamenco Company, Somos Familia Latin-Hip Hop Fusion Company, and a tropical percussive band performing for the final bows.
Who knows? After taking in one of the pair of shows being performed at the New Vic November 11 and 12, you might find yourself feeling the same way Van der Veen does.
"Dancing is my life," she said. "I do physics for a living, but I dance to stay alive."
People and Pages
Local author Monte Schulz has just published Metropolis, his sixth prose fiction novel and a dystopian narrative of love in a time of war and moral disintegration. Schulz, whose father was beloved Peanuts cartoonist Charles M. Schulz, a longtime friend of the Santa Barbara Writers Conference, helped resurrect the conference as its director several years ago. He'll talk about Metropolis and more at Chaucer's Books on November 15… Nigella Lawson, who has become an unstoppable and empowering force in the world of food since publishing her first cookbook, How to Eat in 1998 – the first of a dozen bestsellers – converses with KCRW Good Food host Evan Kleiman on November 12 at the Granada Theatre.
Notes Around Town: A Primer on the Blues
Dean of Chicago Blues guitar John Primer, the former guitarist in the bands of the legendary Muddy Waters and Magic Slim and a two-time winner of the prestigious Blues Music Award (BMA) from the Blues Foundation, joins Grammy nominated/BMA award winning harmonica player Bob Corritore for a return visit with the Santa Barbara Blues Society on November 12. The front men, who will be accompanied by Rick Reed on bass and Dave Kida on drums, have recorded three well-regarded albums together including The Gypsy Woman Told Me, which prompted one reviewer to praise the disc as "Chicago blues performed by those who lived the life, even when it was not the popular thing to do." Groove to the blues as SBBS returns to the Carrillo Recreation Center downtown in a show that boasts free snacks, beverages, an outdoor patio, and a large, spring-loaded dance floor. Santa Barbara native nationally-touring blues guitarist Cameron Nichoson opens the show.
Visit SBBlues.org.
Elsewhere on November 12, Carpinteria's Alcazar Theatre hosts "Forever Young," it's fourth annual Neil Young Birthday Celebration starring Shakey Zimmerman, the Phil Cody Band featuring members and special guests Pat Nevins, David Cowan, Phil Cody, Chris Ulep, Bryan "Smitty" Smith, Roger Len Smith, Henry Parker, Jody Salino, Karina Dawn Line, and Andy Steuer. That's the same night Poor Man's Whiskey returns to SOhO… The Woody DeMarco Quartet featuring Kim Richmond plays Santa Barbara Jazz Society's monthly gig at SOhO on November 13, just across the street from the Arlington Theatre, where country band Whiskey Meyers performs that night.
You might also be interested in...