Santa Barbara Chefs Embrace the Bounty of the Season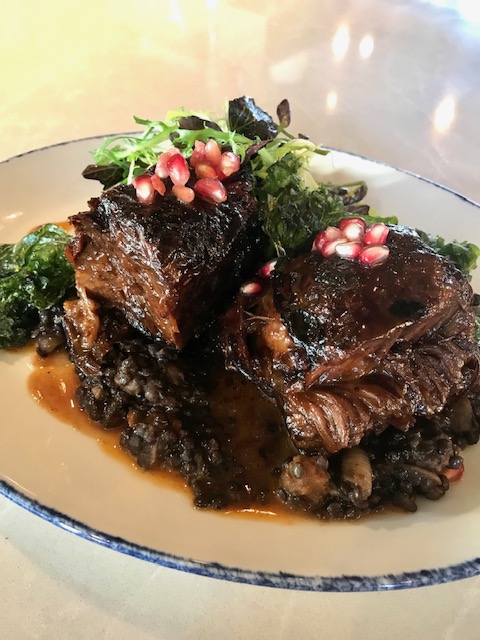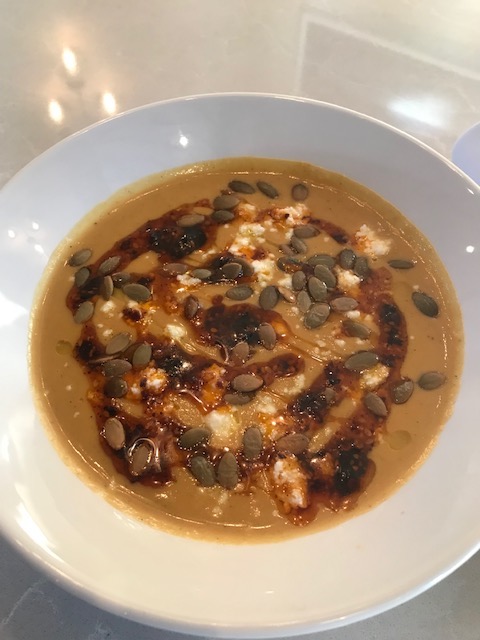 Blue skies, swaying palm trees, and warm weather make our city the perfect setting for California Dreamin', but diners can still find hearty winter dishes on the menus of many of Santa Barbara's best eateries. 
Game birds, root vegetables, chestnuts, truffles, and other seasonal ingredients are among the rich cornucopia of flavors awaiting diners. "You can't think of winter and not picture a bowl of hot butternut squash soup," said Chef Adam Sanacore, who helms the kitchen at Local in Montecito with co-executive chef Jason Carter. "Ours [with chilies] is a very nostalgic dish that is enhanced by subtle Mexican flavors. It is very much a Santa Barbara-style take on a classic."
Sanacore is a Long Island transplant with a penchant for Italian cooking. Carter spent years in Texas learning the art of Tex-Mex barbecue. Together they pack an arsenal of flavorful comfort fare that pleases diners' palates. Their winter menu is inspired by flavors native Santa Barbarans associate with fall: braised beef, squash, citrus, chile, and spices.
The duo's repertoire of daily specials is peppered with such dishes as roasted butternut squash soup ($14), lightly spiced with cardamom and cumin, garnished with a fragrant chile sauce, queso fresco, and toasted pepitas; and braised beef short ribs, glazed with butter and sage-infused honey, and presented with frisée, red watercress, pomegranate seeds, and crispy purple kale chips ($55).
"Braised meat is the ultimate comfort food during fall and winter months because of the depth of flavor and versatility with seasoning," Carter said. For dessert, Local offers charred cinnamon and orange Panna Cotta ($14) with pistachio crumb, orange zest, and fried sage.
Meanwhile, executive chef/owner Julian Martinez is introducing a variety of daily specials inspired by early Californians at Barbareño. 
Acorns, avocado, beef tri-tip, eucalyptus, pinquito beans, quail, sea urchin, spot prawns, and red oak firewood smoke are just a few ingredients diners will experience with Barbareño's locally-sourced winter menu.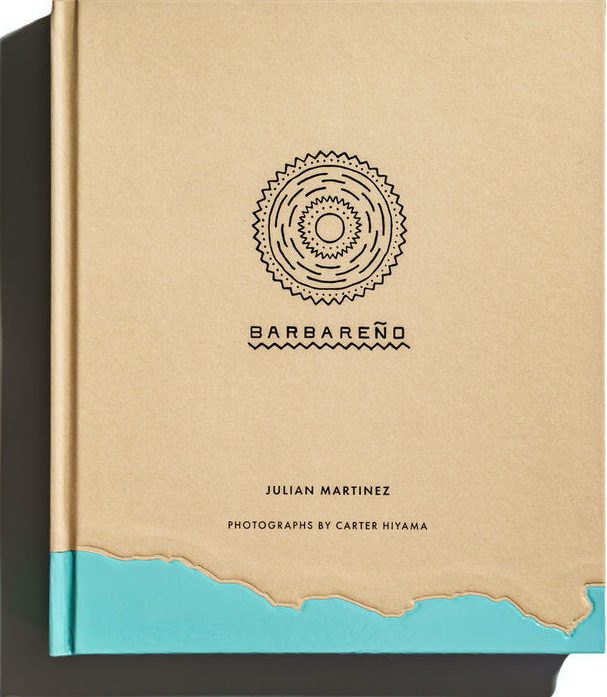 Barbareño Chef/Owner Julian Martinez created a Winter menu and wrote a cookbook inspired by local culture and ingredients, such as this acorn tagliatelle dish with charred oak broth, Wolf Ranch mushrooms, and wild herbs
During dinner hours you might find him in the kitchen preparing tagliatelle with acorns, Wolf Ranch mushrooms, charred oak broth, and fresh herbs ($26). For Uni Carbonara ($25), he tosses house-made squid ink capellini pasta with egg yolk, locally sourced raw sea urchin, chili sauce, and citrus juice. He then adds 'nduja, Fiscalini San Joaquin Gold cheese, and a touch of fennel pollen to finish.
Savory and sweet, Barbareño's ricotta-stuffed dumplings ($23) are bathed in a strawberry masala sauce and garnished with braised pine nuts, fresh herbs, and nigella seeds. It's not simply delicious, it's contributing to a cause: Barbareño is donating $2 of every order of dumplings to the Wilderness
Youth Project.
For dessert, Martinez devises a mousse-like blood orange semifreddo cake dressed in blueberry caramel and white chocolate ($12) and a mango and herb semifreddo lemon hop cake with lavender and pine nuts ($12.50).
The history of foods and local culture appear in a new cookbook called Barbareño: Cuisine of California's Central Coast. It's a compilation of more than 300 recipes by Martinez with photography by Carter Hiyama. The cookbook retails for $41.99, and can be purchased at Chaucer's, the Book Den, Bart's Books, or online at barbareno.com.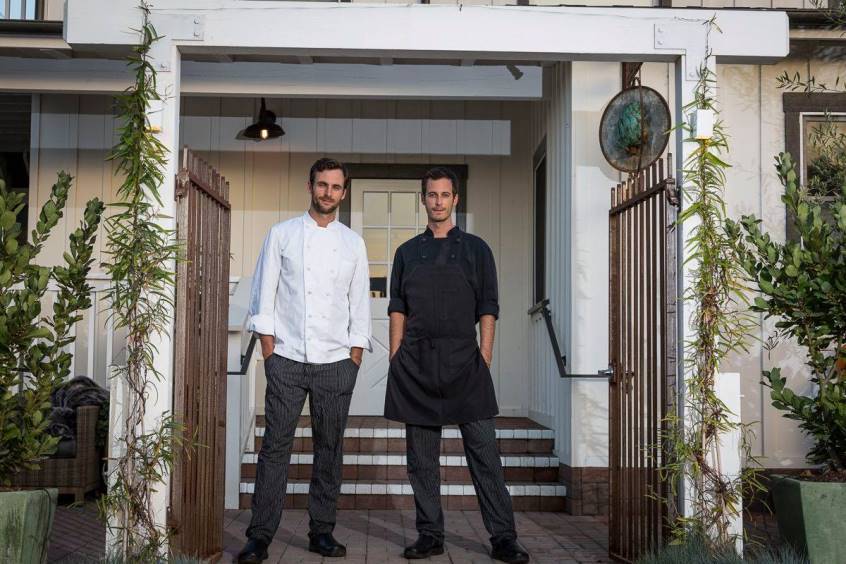 Other chefs, such as executive chef Luca Crestanelli and sous-chef Francesco Crestanelli of SY Kitchen in Santa Ynez, look forward to bringing back seasonal favorites. These are just a few of the fall/winter dishes that have been added to SY Kitchen's menu: grilled salmon with a puttanesca sauce and grilled asparagus ($47); spaghetti with littleneck clams, saffron, asparagus ($29); braised lamb shank served with polenta ($50); and a fire-roasted pizza with burrata, mozzarella, and shaved black truffles ($45).
Truffles – a savory fungi with distinct aromatics and an earthy flavor – are a popular seasonal tradition at Ca'Dario, where chef and owner Dario Furlati sources white truffles from Piemonte and black truffles from Umbria.
"A white truffle has a delicate and subtle flavor with a slight scent of mushroom while black truffles are more earthy and pungent," Furlati said.
New to Ca'Dario's winter menu: fettuccine served with chestnuts in a creamy pumpkin sauce as well as SY Valley quail with polenta and porcini mushrooms.
At bouchon, executive chef Nate Van Etten said he thrives on the natural flavors of winter for his culinary inspiration – such as persimmons and pears, as well as beets, leeks, turnips, and other root vegetables.
Van Etten, who previously honed his culinary skills at Petit Valentien in downtown's La Arcada, uses these ingredients – along with a bevy of fresh herbs – to tempt diners with delectable purées and savory sauces.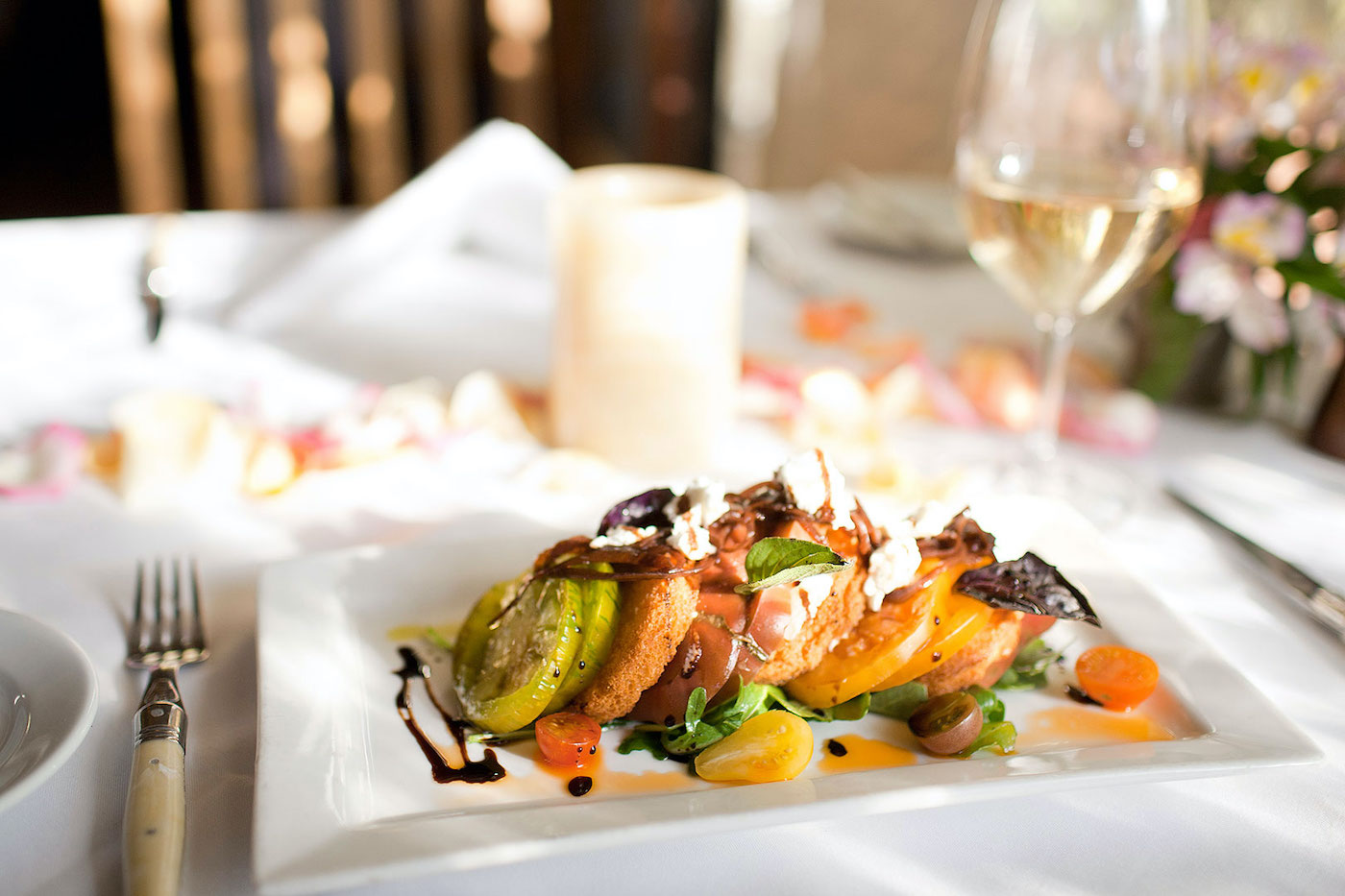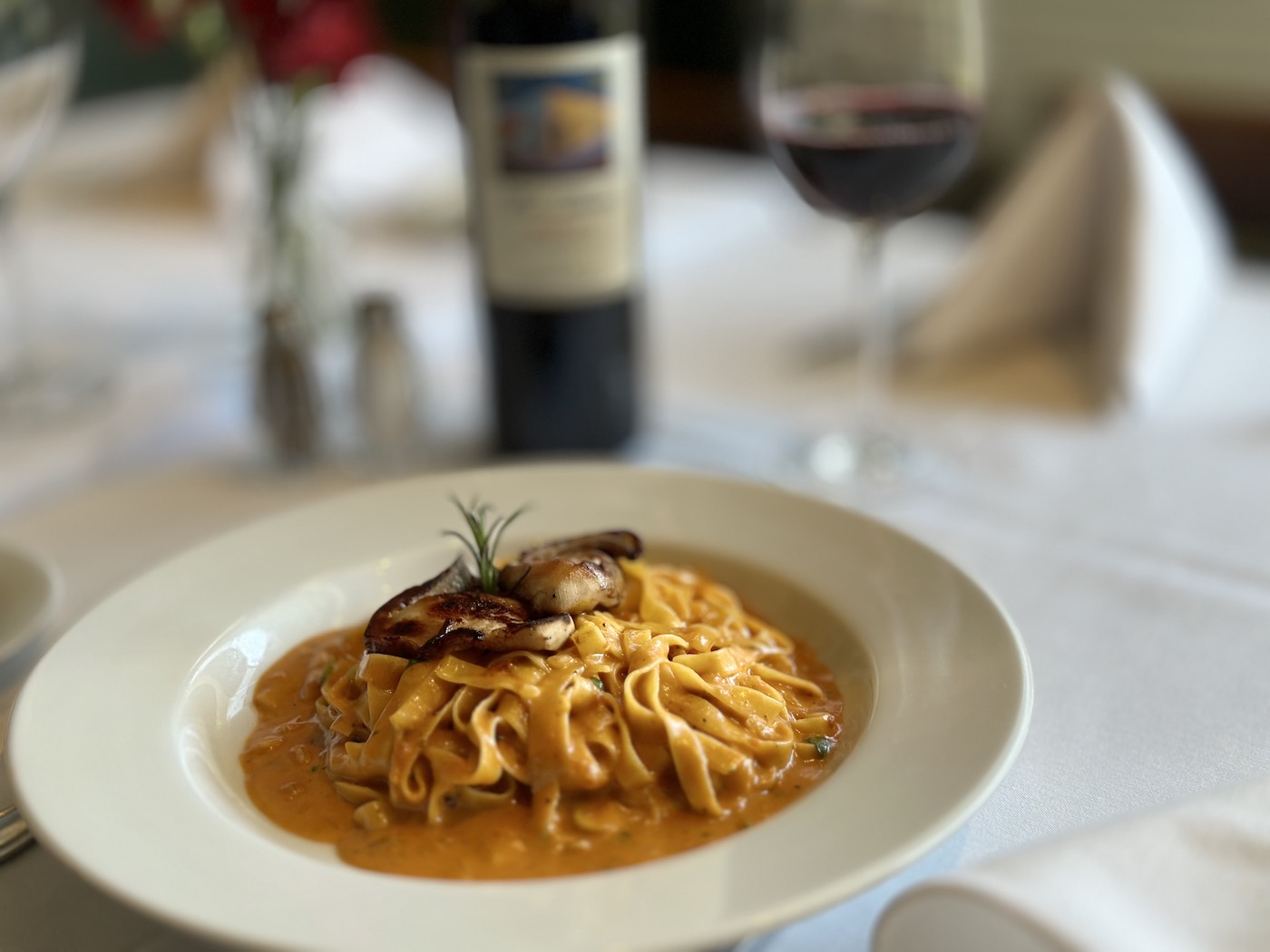 Try the grilled rack of lamb served with parmesan herb risotto, wild mushrooms, kale, and cipollini onions and porcini jus ($40); maple-glazed duck breast with confit of thigh served with a succotash of sweet corn, fava beans, leeks, applewood-smoked bacon, and butternut squash, dressed in a port-thyme demi-glace ($38), or the pepper-crusted venison loin with caramelized onion, grilled radicchio, and corn alongside a red pepper purée ($38). Served seared and rare, this meat seems to melt in your mouth.
Among the winter-inspired specials at bouchon: heirloom tomato salad with lemon-herbed burrata, basil, wild fennel, roasted tomato oil, and white balsamic reduction ($22); a warm pecan and goat cheese tart made with herbed chévre, baby frisée, Fuyu persimmon, pomegranate, aged balsamic drizzle ($20); and a trio of sea scallops, seared and chilled, served with carpaccio, cucumber, citrus, fresh watercress, exotic wild mushrooms and shelled fava beans; and paella "risotto" style with chorizo, asparagus, and parsley coulis (market value).
For dessert, Van Etten presents a warm peach galette with stone fruit compote, peach semifreddo, and a drizzle of eucalyptus honey ($15).
On Tuesdays and Saturdays, you might find Van Etten at the farmers market leading a small group of food lovers through the aisles, introducing them to delicious novelty foods such as finger-shaped caviar limes or toffee almond butter. Later in the day, they return to Bouchon to taste the ingredients showcased in a special meal. The farmers market tour includes a three-course dinner with wine pairings for $150 per person.
"It's exciting as a chef to transition from the rush of summer into a slower pace," Van Etten said. "The calm of fall and winter allows time to develop new recipe ideas. It's out with the summer tomatoes and onto aromatic braised foods that I personally love
to cook."
You might also be interested in...