New SBHS Director Shares the Gioia of Teaching Theater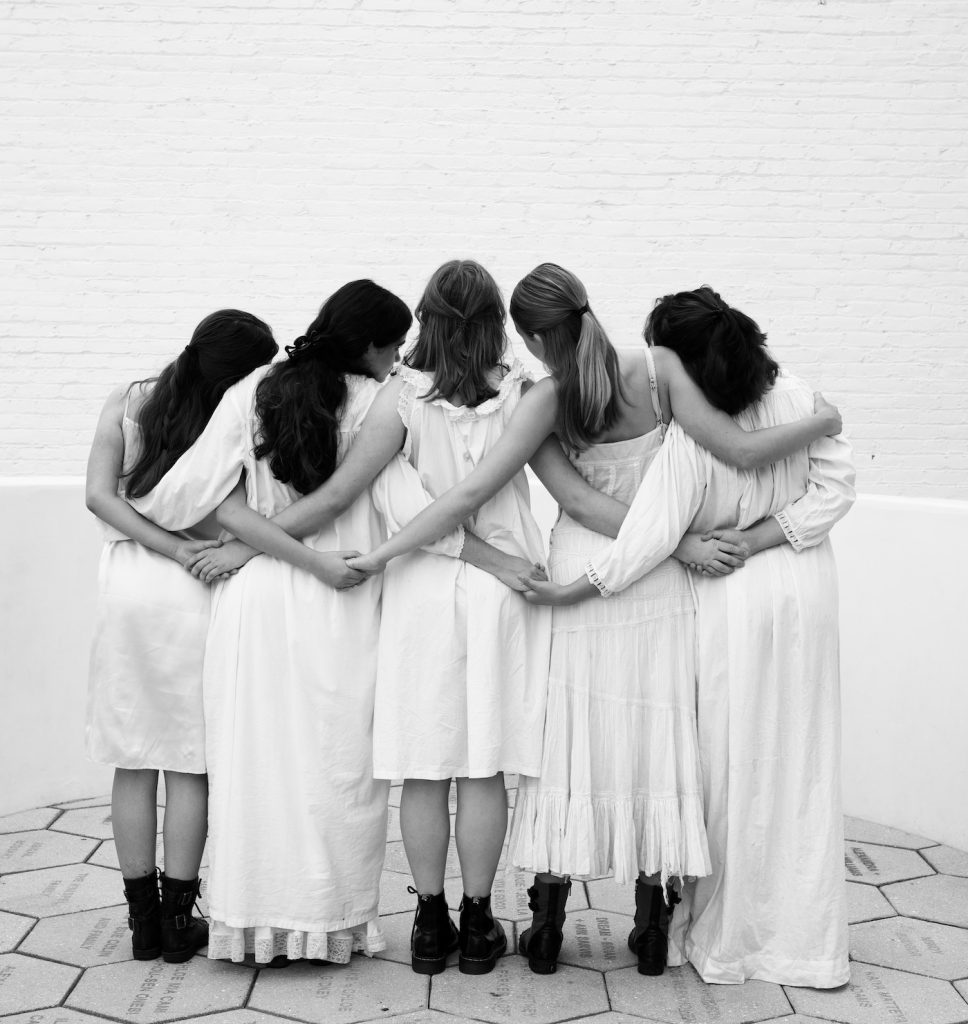 Otto Layman's celebrated tenure at the helm of Santa Barbara High School's Theater department spanned more than a quarter of a century and ushered in an era of big musical performances that rivaled
professional productions. 
His replacement, Justin Baldridge, started in fall 2020, and suffered from terrible timing, of course. A veteran of multiple Off-Broadway productions who had made his way back to California after COVID-19 closed down theaters, Baldridge had to spend more than his first year doing everything on Zoom, which made stepping into Layman's giant shoes an even tougher task.
SBHS's new theater director Gioia Marchese should have no such issues. Not only have two years passed since Layman's departure, but Marchese has a leg up as a Santa Barbara-raised woman with lots of experience at a high school just 10 miles away.
A Montecito native who attended Cold Spring School, Santa Barbara Middle School, and Santa Barbara High School (before Layman's time), Marchese started dancing at Montecito School of Ballet, then discovered theater in fourth grade through Clark Sayre, who had just returned from New York, who cast her in his first youth theater show. Marchese spent a summer in Sayre's program and joined his first Young Playwrights workshop with Rod Lathim of Access Theater. She soon began learning choreography with Peter McCorkle on musicals including Godspell and Joseph and the Amazing Technicolor Dreamcoat.
"He basically took me under his wing as his assistant when I was in high school, having me work with him on all the shows," Marchese recalled. "Pretty soon, I started getting hired by other schools to choreograph their shows. But I still wanted to act."
Testing out of high school, Marchese moved to New York for acting school and spent more than a decade in roles around the region including repertory companies, then, tired of the struggle and looking ahead to a more sustainable career, returned to choreography and added directing. She started shuttling between the Big Apple and L.A., producing independent films and directing new plays in small theaters.
Then, 11 years ago, Sayre, at that point the DPHS theater director (he just retired this summer), asked her to help out with choreography for a show.
"I was between jobs, and already thinking about transitioning completely out of acting, so I thought, why not?" Marchese recalled. "I can come up there a couple days a week and just stay at my parents' house."
She never left.
"I found out that I really love teaching and directing high school theater students," she explained. "I can relate to them because I had such a terrible time in high school. I really get where they're at developmentally. And I create a safe space for them to be who they are and muddle through and find, through theater, a way to express themselves and interact with others."
In a case of good timing, Marchese finished her teaching credential at Antioch just as the SBHS position became vacant. Now her initial objective is to rebuild the program and the training pieces as well as put her own stamp on the productions.
That starts Saturday night with Arthur Miller's Tony award winning play The Crucible that uses the Salem Witch Trials to pillory the McCarthy hearings of the 1950s, which she's co-directing with movement specialist Kyra Lehman.
"It wasn't on my huge list of plays and musicals I came in wanting to do, but because of the political climate, it just popped into my head and I couldn't push it out," she said. "We are in this time of mass hysteria again, with people not trusting facts, but just choosing a side, pointing fingers and getting so incensed and angry and violent in their opinions that they're not able to hear rational thoughts. Here we are again: Same thing. Different costumes."
It's a pretty heady and heavy drama to dive into for her SBHS debut, but Marchese is ready for the task, as well as spring's musical, The Rocky Horror Picture Show, and whatever comes after, she said.
"I was a good actor, but I didn't have the ambition and thick enough skin. But right away with teaching I realized that everything I've been learning this whole time wasn't about me being an actor. It's actually been so that I can teach acting. That's really where my gift is."
(The Marchese era at SBHS launches November 12-19 at SBHS auditorium. Visit sbhstheatre.com for details.)
You might also be interested in...