Future Leaders of America: Jose Martin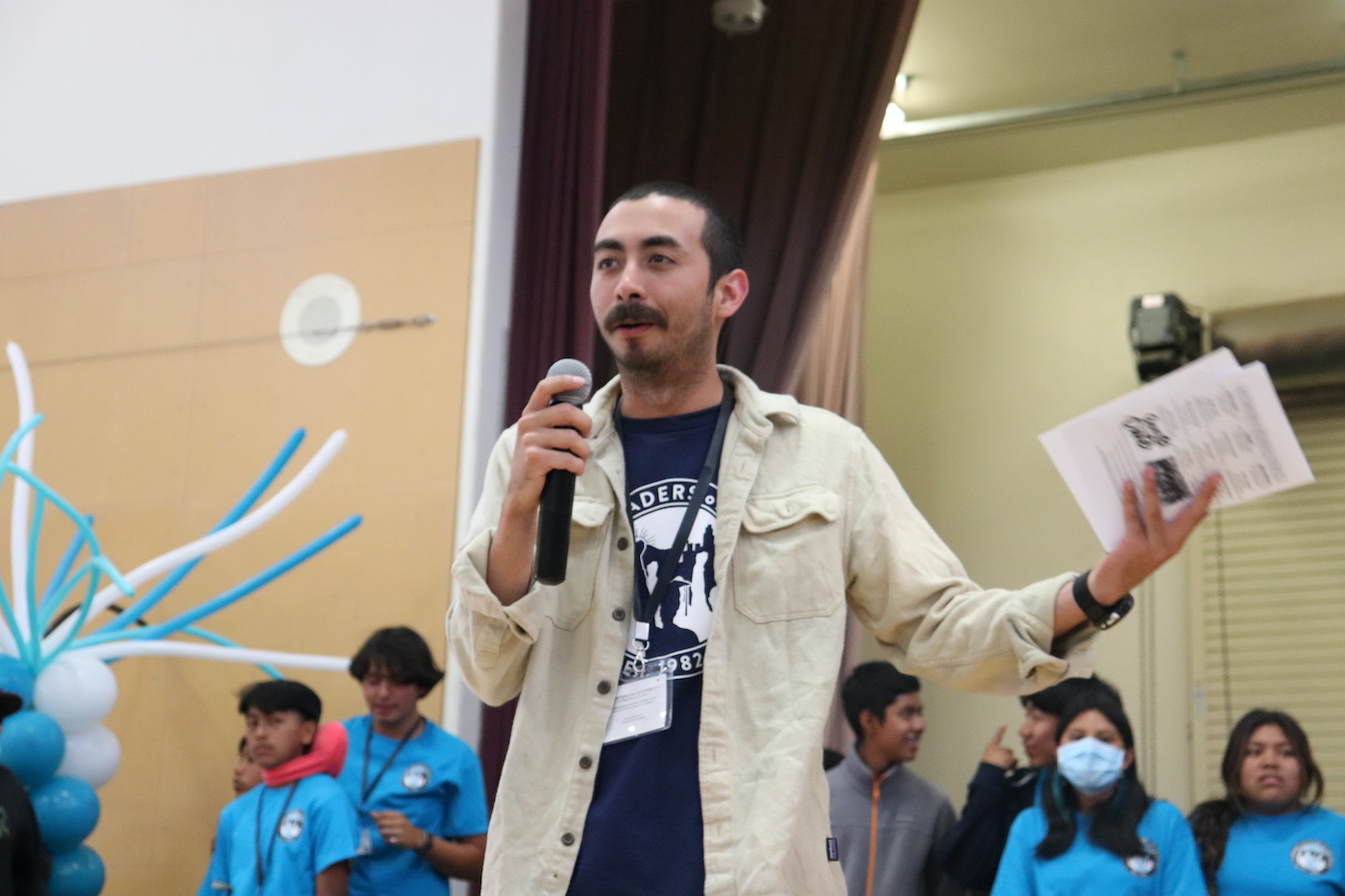 Established in 1982, Future Leaders of America was a joint initiative by Santa Barbara and Oxnard County to address pressures facing Latinx youth. By providing programming to encourage education and leadership, the founders created an environment where students learn what it means to effect change in their community.
Today, we're speaking to up-and-coming community leader Jose Martin. The 25-year-old discovered his passion for advocacy during his time at Future Leaders of America. Through their youth-led program, he found a voice and is now working to give the same gift to others.
Q. How did you learn about Future Leaders of America?
A. I'm the youngest of four, and I actually got to know the program back in 2005, ten years before I actually finished high school, because all of my siblings were part of it.
How would you describe the program?
It's a youth-led program. And while it might seem like there's a lot of adults behind it, they're just there to be resources. The youth are making the decisions and actually making the change. They're the ones who are deciding what they want to see changed within the community.
What was it like starting in the program and becoming a part of those community activities?
It really helped me break out of my shell. Back before I started the program, I was a shy person. I did not want to talk to anyone. You wouldn't have seen me doing interviews like this at all. I've really come a long way, where I feel comfortable talking to other people and letting them know what I do or how I can help them become a better organization. Because of Future Leaders of America, communication is something I like doing.
What types of projects did you work on as youth leaders?
As youth leaders, something we got started here in Santa Maria was aligning the A–G requirements with the graduation requirements. It did take some time, it was ongoing even after I left high school, but it was something students were really passionate about. We were striving for equity, for everyone to be able to go to a four-year university after high school or do anything they want to.
Why were you drawn to this project?
Our graduation rate was good, but you wouldn't see that many students straight after high school going to a four-year university or continuing into higher education, so we really wanted to implement that with students, letting them say: "This is possible. I can go to college and get a degree and better my future."
What would you say you have learned from doing these types of projects that has stuck with you?
Advocacy. How to advocate. It made me feel good to make this change within my community and now that I do this in my work it makes me feel good that I can inspire younger generations to advocate for themselves.
Tell me about your job.
I am working for MOVE Santa Barbara County as the Education, Encouragement, and Advocacy Coordinator for North County Santa Barbara. I educate 2nd and 3rd graders on how to ride a bike, and I help the community learn how to advocate for safer streets. I'm educating the community how to educate themselves.
For example, not a lot of people know how to properly speak at a city council meeting. Right now, I've been going to different types of organizations and teaching the youth, high schoolers, college students, and adults how to advocate for themselves in these situations.
What advice do you have for people who are interested in advocacy work?
I would say: Know what you're going to be talking about and know what you're going to be advocating for. The more knowledge that you have and the more people you have who can back you up, the more likely you'll be able to succeed in your advocacy work.
You might also be interested in...