Out of the Box Gets Us Out of Our Heads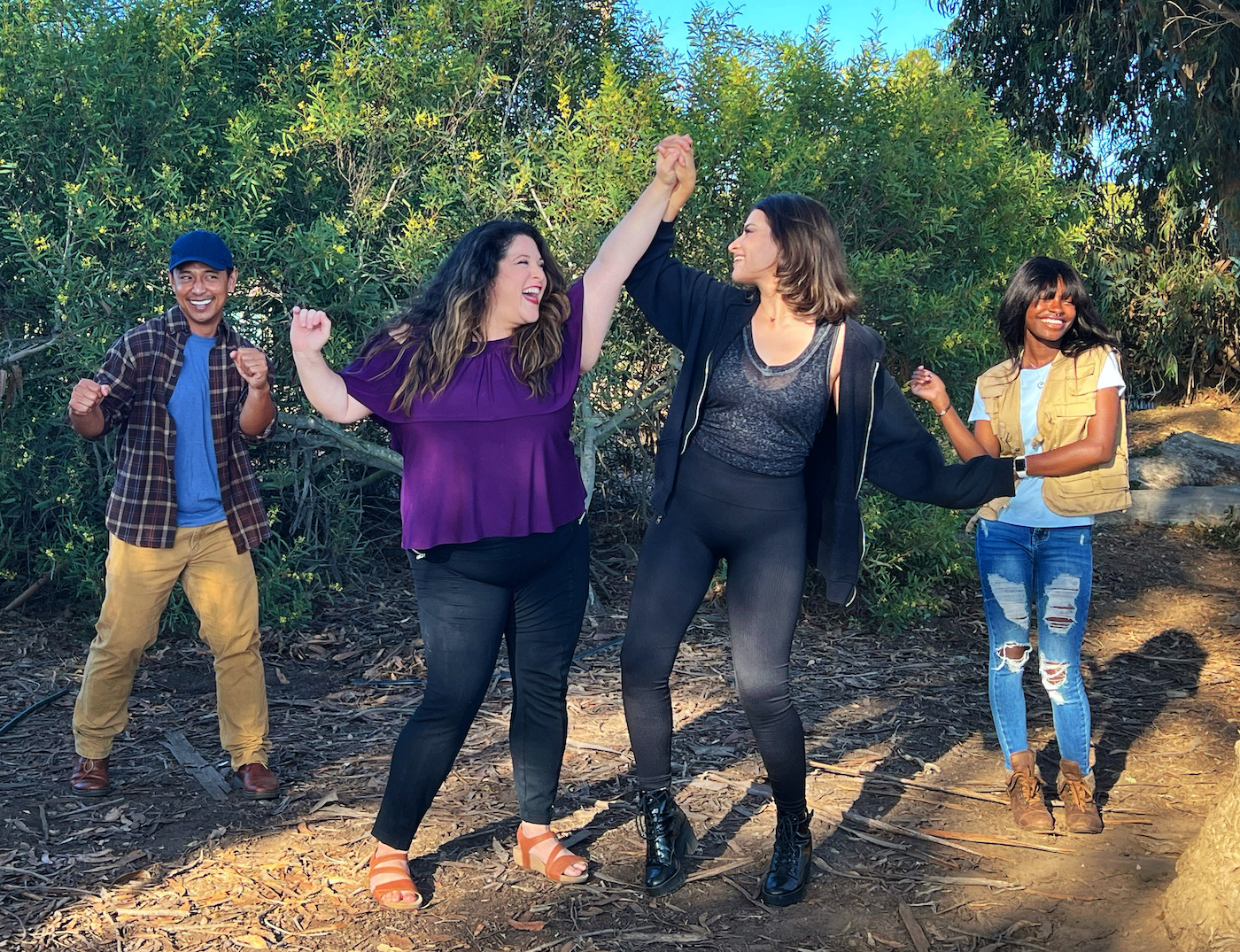 Out of the Box founder Samantha Eve has always exhibited an enduring fondness for contemporary or offbeat musicals, as indicated by the nonprofit community theater company's past productions over the last dozen years of everything from Bare to Bonnie & Clyde, and Carrie to Heathers. But in the wake of the turmoil of the last few years, Eve has a special place in her heart for Miss You Like Hell, which will have its Southern California professional premiere at Center Stage Theater on November 4-13. 
The musical offers an unusual take on the classic American road story, here populated by a mother and daughter whose relationship is complicated not only by years of estrangements but also an imminent danger of deportation as the mother, Beatriz, is an undocumented Mexican who has lived here for 20 years. Her 16-year-old daughter Olivia has posted suicidal ideation on her blog, and Beatriz more or less commands Olivia to join her on a weeklong trip from Philadelphia to Los Angeles, where immigration policies threaten to derail the trip, and the just-resumed relationship.
"We love to dive into difficult family relationships, exploring how it can be difficult to connect with the people that you love," Eve said. "Miss You Like Hell feels very realistic and the topic is so relevant, so there's a lot that gets covered, including being with the challenge of feeling like you don't belong in a country where you have built a life."
The songs were another instant appeal. An unusual collaboration of Quiara Alegría Hudes (book and lyrics), the author of the Pulitzer Prize-winning play, Water by the Spoonful,who also wrote the book for In the Heights, coincidentally playing concurrently at Ventura's Rubicon Theatre, and Erin McKeown, the folk-rock singer-songwriter who has performed previously in town at the Lobero and the Live Oak Festival (music and lyrics) produces a soundtrack that mirrors the show's movement.
"It's just kind of all over the place in a good way, a lot of different styles, which really represents the America it's trying to portray," Eve said.
As with the best musicals, it's when the story and the songs merge that Miss You Like Hell reminds us that musicals have the power to explore the exposed territory where the political becomes personal, as one critic put it, rather than serving as mindless entertainment.
One of those moments provided a dart to the heart for Eve.
"Towards the end of the show, there are a couple of musical moments that really get me," the director said. "I was watching the run-through the other day, and for a brief moment I was experiencing being in Olivia's shoes, feeling what she feels. It was real empathy, and I was distraught for a good 20 seconds before I pulled myself together and remembered I was supposed to be taking notes for the cast."
That's a good thing, because nearly all of the actors are Out of the Box newcomers in nearly every role, with Beatriz portrayed by Michelle Hernandez, an old college colleague who was Eve's first scene partner at NYU. Olivia's Laura Larissa is a Santa Barbara native who recently returned to town after graduating from a performing arts high school in Texas. A six-piece band provides the live soundtrack for the songs from a platform on the stage.
Fortunately, the audience is free to get swept away by whatever comes up in the cross-country, cross-culture family adventure that reminds us we are all human beings with human connections, not an issue or an inconvenience.
Visit centerstagetheater.org or call (805) 963-0408 for tickets to Miss You Like Hell, playing Fridays-Sundays, November 4-13. 
You might also be interested in...