Molly's Game is Great Music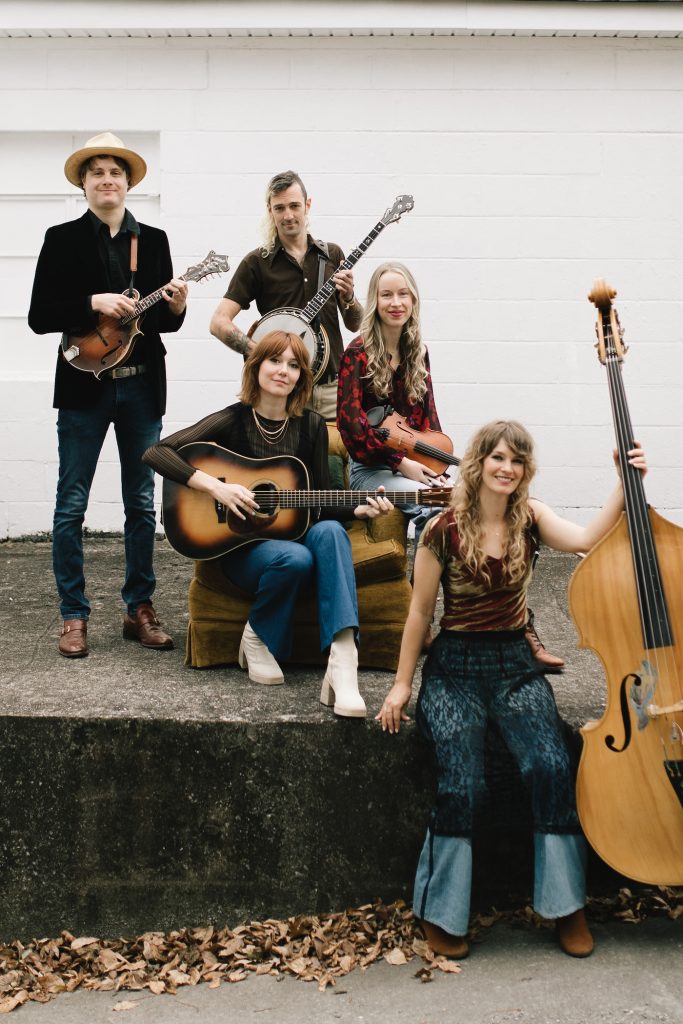 Palo Alto-raised, Boston-trained, Nashville-based guitarist/singer-songwriter Molly Tuttle inspires critics to manufacture metaphors to describe her dexterity on an acoustic six-string guitar – "her fingers are like 10 Olympic athletes" or "she could pick your pocket without breaking stride." That's not surprising since after years of participating in bluegrass jams all over Northern California, Tuttle broke through the bluegrass glass ceiling at 24 to become the first woman to win the International Bluegrass Music Association's guitar player of the year award, in both 2017 and 2018, no less. 
But her first two albums were more roots-pop oriented, one even consisting entirely of covers, compelling, nonetheless. Then Tuttle released Crooked Tree last spring, co-writing all of the songs in unmistakable bluegrass styles and breaking out a new band of young bluegrass wizards, augmented by such contemporaries and heroes as Billy Strings and Jerry Douglas, who co-produced.
"The pandemic was the right time in my life for this record," Tuttle explained in a phone interview. "It was comforting to me to write those bluegrass sounds and get back to that music I grew up with, because it's so community oriented. It felt like coming home. I just started thinking about bluegrass all the time."
The album's universally strong songs spring from her life, but also address more modern themes than traditional bluegrass, which has led some to label her as a feminist musician.
"I'm a woman so people will say that, but I'm writing about things from my life that I feel passionate about," Tuttle said. "There were a lot of times at Berklee where I was like the only woman in a guitar class or in a jam when I was younger, and it's so easy to get written off more than a guy would. There's this feeling of having to prove yourself."
Mission accomplished.
"Crooked Tree," the title song – sprang from feeling different, dating back to her struggle with alopecia long before Will Smith slapped Chris Rock – has solidified Tuttle's place on the Americana music map, and drawn rabid fans to her concerts, including last January at SOhO, where the audience whooped and hollered for every instrumental solo and keyed into the vocal harmonies.
Tuttle will still be supporting Crooked Tree when she plays the much larger Lobero on November 3. But don't expect every new record to be bluegrass bliss.
"It's a huge part of who I am, but I like to follow wherever the creativity is going, and let my songwriting dictate the path."  
You might also be interested in...