Tried and True – and Brand New: Vintners Festival Returns, Spotlights Santa Barbara's Wide Range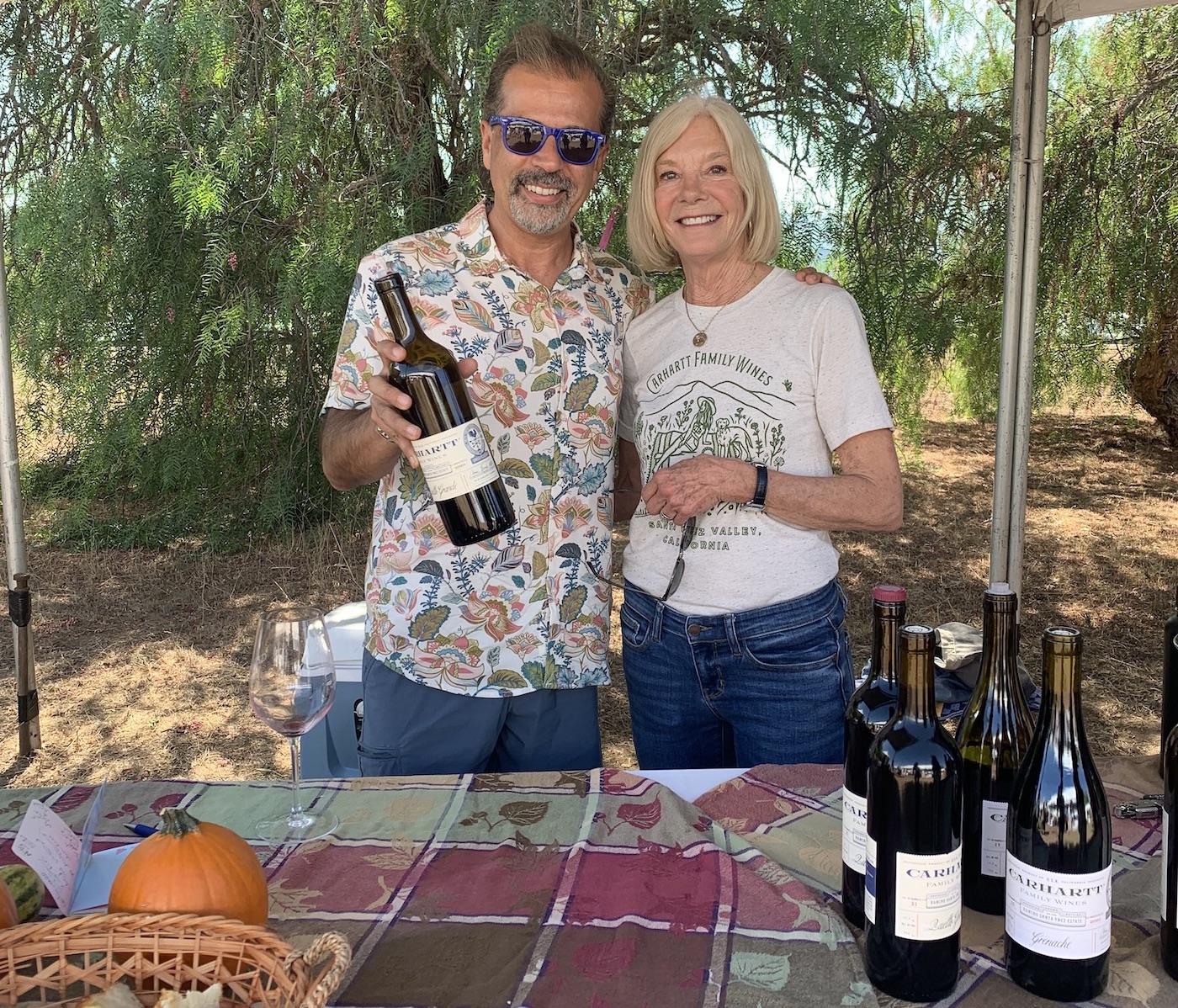 The Santa Barbara Vintners Festival made its post-pandemic return this month. It was a lovely Saturday in Solvang, with bright blue skies and temps in the low 80s, as dozens of regional winemakers took over the grounds of the historic Mission Santa Inés and popped hundreds of corks for a lively crowd. Guests were also treated to tastes from various restaurants and bakeries, as well as live music.
This was the 38th iteration of the traditional fall fête, which has always offered consumers an intimate, one-on-one forum to connect with winemakers and gain insider insight as they sip. The event is put on by Santa Barbara Vintners, the dues-based nonprofit group that represents most – not all – of Santa Barbara County's wine producers. Enough producers, though, that the Vintners Festival gives wine buffs a real sense of the breadth of the area's potential – from a wide range of grape varieties to all levels of production – and an introduction to the personalities behind it.
From my visit – a chance to both reconnect with many of the longstanding gems of this area, as well as to meet brand new entries to the local wine scene – here are five standouts.
Two Tried and True Carhartt Family Wines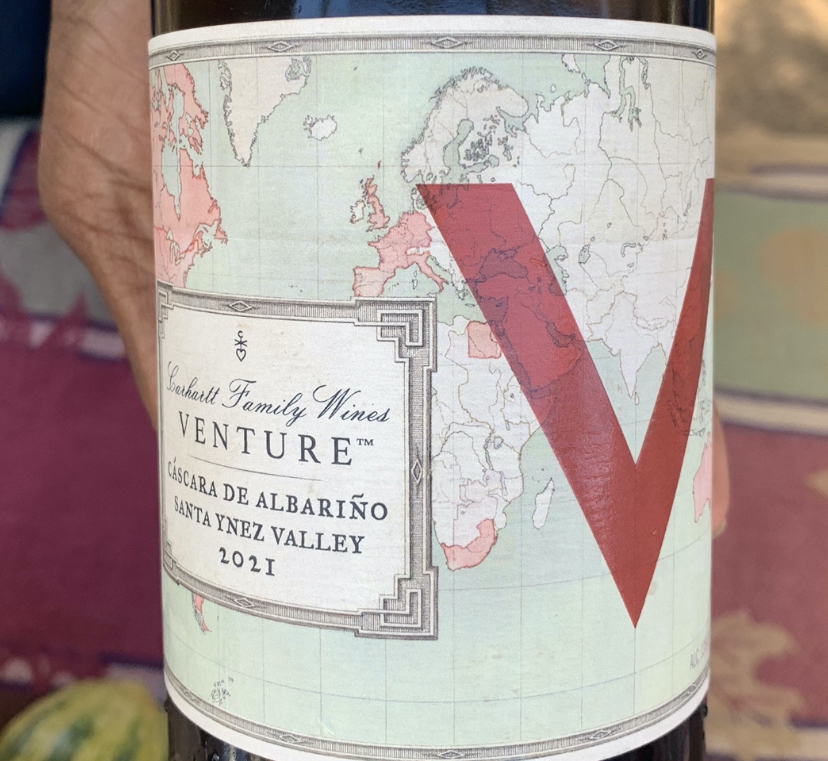 This well-known, fun-vibe brand is always worth a visit. "This is one of my favorites," winemaker Brooke Carhartt tells me as she pours her 2019 Grenache ($43). "It's so pretty!" Indeed, one of my favorite wines of the afternoon, too: great fruit, soft on the tongue, and totally delicious when poured nicely chilled. All-estate means all the grapes for this wine come from the Carhartt family's own Rancho Santa Ynez. (Guided tours and tastings are available year-round.) The 2019 Quello Grande ($46), a Super Tuscan blend of sangiovese, cabernet, merlot, and petit verdot, is fruity and dusty at once. And the 2021 Venture Albariño ($30) – this is the sister label launched in 2016 by Brooke and Mike Carhartt's son, Chase, as a nod to his own wine-inspired globetrotting – is textured and fresh. It was a neat treat to taste these wines at an event like this, as they are only available through the Carhartt wine club and their popular tasting cabin in downtown Los Olivos. carharttfamilywines.com
Babcock Winery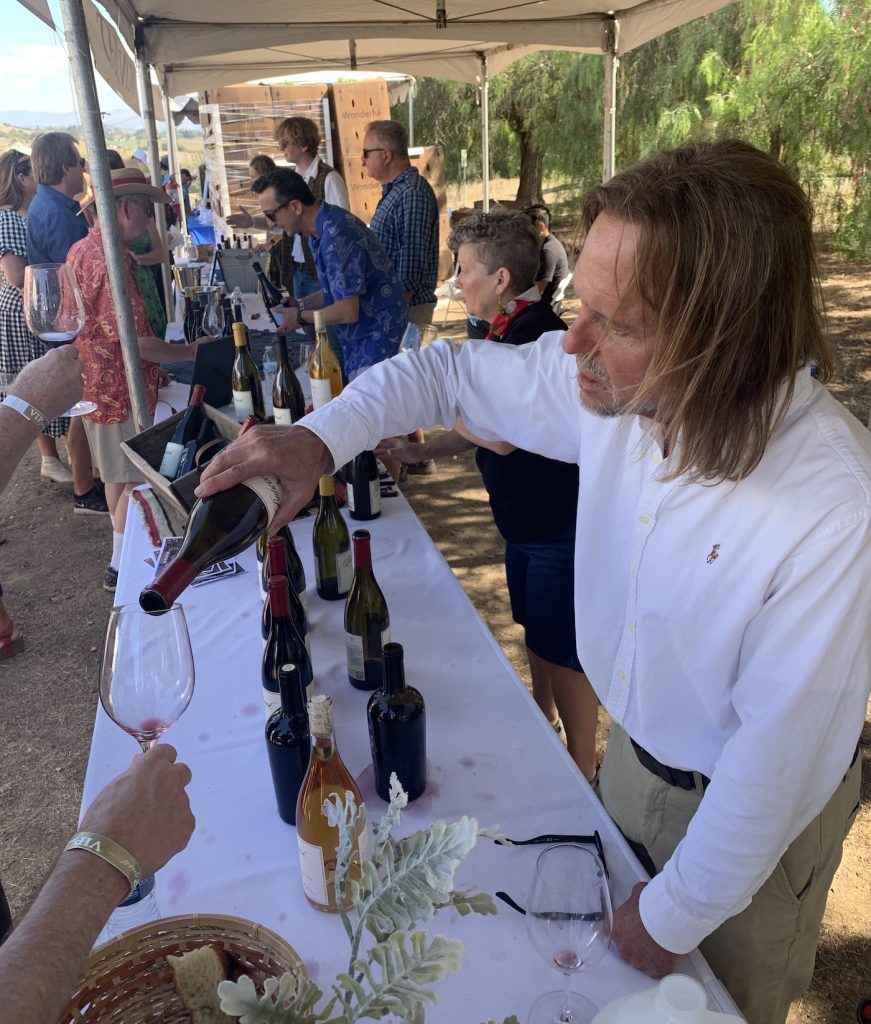 Considered one of the real rock stars of the Santa Barbara wine region, Bryan Babcock's presence behind the bar, pouring his own stuff, always draws a crowd. The man who helped put the Santa Rita Hills region on the map is a farmer at heart, and listening to him describe his wines, and where the grapes were grown, and what makes each vintage special, makes for insightful sipping. The Babcock line-up was plentiful, but two wines ranked high among the tasters around me. The 2020 Picpoul ($45) is a refreshing yet fleshy wine that should go on anybody's list of alternatives to chardonnay; the supple edges of this wine, along with vibrant citrus and tropical flavors, make this one super food friendly. My favorite find of the day may have been Babcock's 2018 Fathom ($60). "This is me trying to wrap my head around petit verdot," the winemaker tells me as he pours. This big, robust Bordeaux grape, after all, is "a brute, a beast, an enigma," he adds. Deep, meaty and tannic, this tasty wine is simultaneously playful, aromatic, and lovely. This one belongs on the holiday table. babcockwinery.com
Three Brand New Tomi Cellars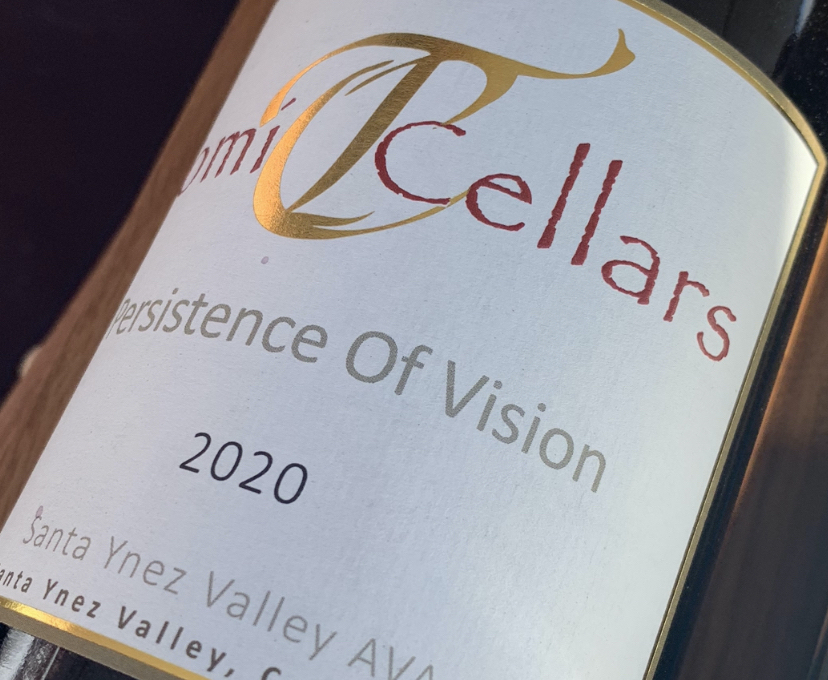 Winemaker Boyd Shermis, with a Hollywood resumé that includes visual effects credits like Speed and Poseidon, lives in Woodland Hills but spends much of harvest in Buellton, where he makes his Tomi Cellars wines. Named for his wife, who was pouring the brand's inaugural releases alongside the winemaker Saturday, the label's focus is on sourcing from top-tier vineyards, like Tierra Alta in Ballard Canyon and La Rinconada in the Sta. Rita Hills. We tasted two distinct rosés side by side: the 2020 Rosé of Grenache Gris ($14) was splashy and fun while the 2021 Rosé of Pinot Noir ($29) was fun but more complex. The 2019 Syrah ($50) spent 30 months in barrel; it's layered and tasted of dark berries. The winner was the 2020 Persistence of Vision Grenache ($35), a medium-bodied and bouncy wine that balanced notes of earth and red fruit nicely. tomicellars.com
Co'lluvial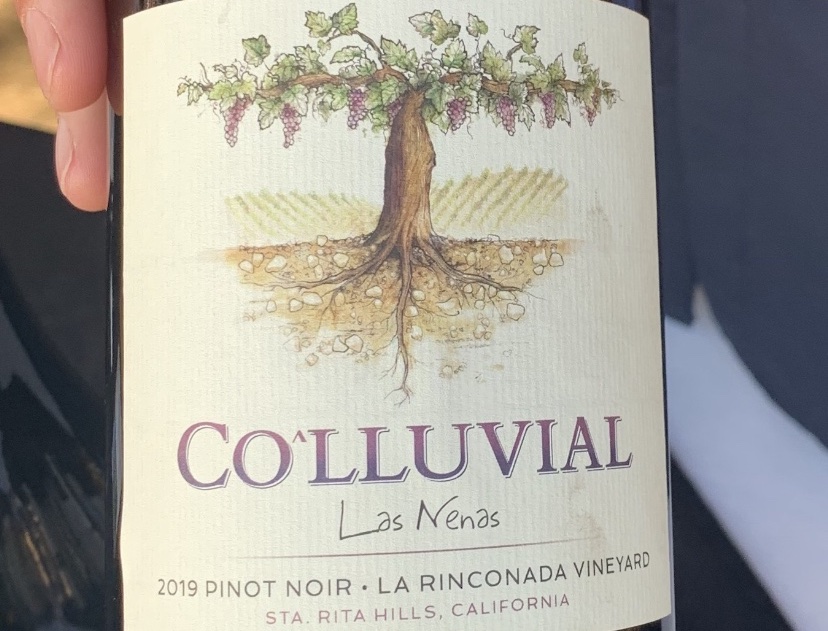 Fernando Fernandez is Puerto Rican and trained in finance. However, the New Jersey resident has been forging relationships in Santa Barbara wine country for more than 15 years, and the passion for wine that followed led to a sommelier certification and his own brand, which he launched in earnest just before the pandemic in 2019. Several wines are sub-labelled "Las Nenas," Spanish for "the baby girls," a tribute to the winemaker's three daughters. Two pinots side by side, both from the lauded Sta. Rita Hills AVA: the 2018 "MT" Pinot from the famed Sanford & Benedict Vineyard ($60) smacks of flowers and cherries, with elegant tannins, while the 2019 Las Nenas Pinot from the La Rinconada Vineyard ($60) shows off more red fruit and roses. I like the 2019 Las Nenas Chardonnay from the Santa Maria Valley's Tinaquaic Vineyard ($55) for its smooth texture and zingy mouth feel. On the sister label, Cluster Freak, which blends fruit from multiple vineyards, the 2019 Sta. Rita Hills Pinot Noir ($35) is fleshy and bouncy and tasty. colluvialwine.com
Donnachadh
The Duncan family (Donnachadh denotes the family's Scottish-Gaelic roots, pronounced "don-uh-kuh") owns a sprawling estate in the Sta. Rita Hills. Forty acres are planted to four grape varieties, and all were on display Saturday. The 2021 Chardonnay ($40) is delightful, with brightness on the nose and complexity on the palate; the 2020 Gamay ($45), this wine's inaugural bottling, is bright, clean, and full of red fruit; the 2021 Pinot Noir ($40) is lively, with a spicy streak; and the 2019 Syrah ($65) shows off plum flavors and refreshing minerality. The winemaker behind all of these wines is the talented Ernst Storm, which makes any of these wines a no-brainer buy. About 30% of the estate fruit goes toward the Donnachadh label, which launched during the pandemic, with the rest earmarked for many of the area's
top producers. donnachadh.com
You might also be interested in...