Helena Mason Gallery Art for Good Event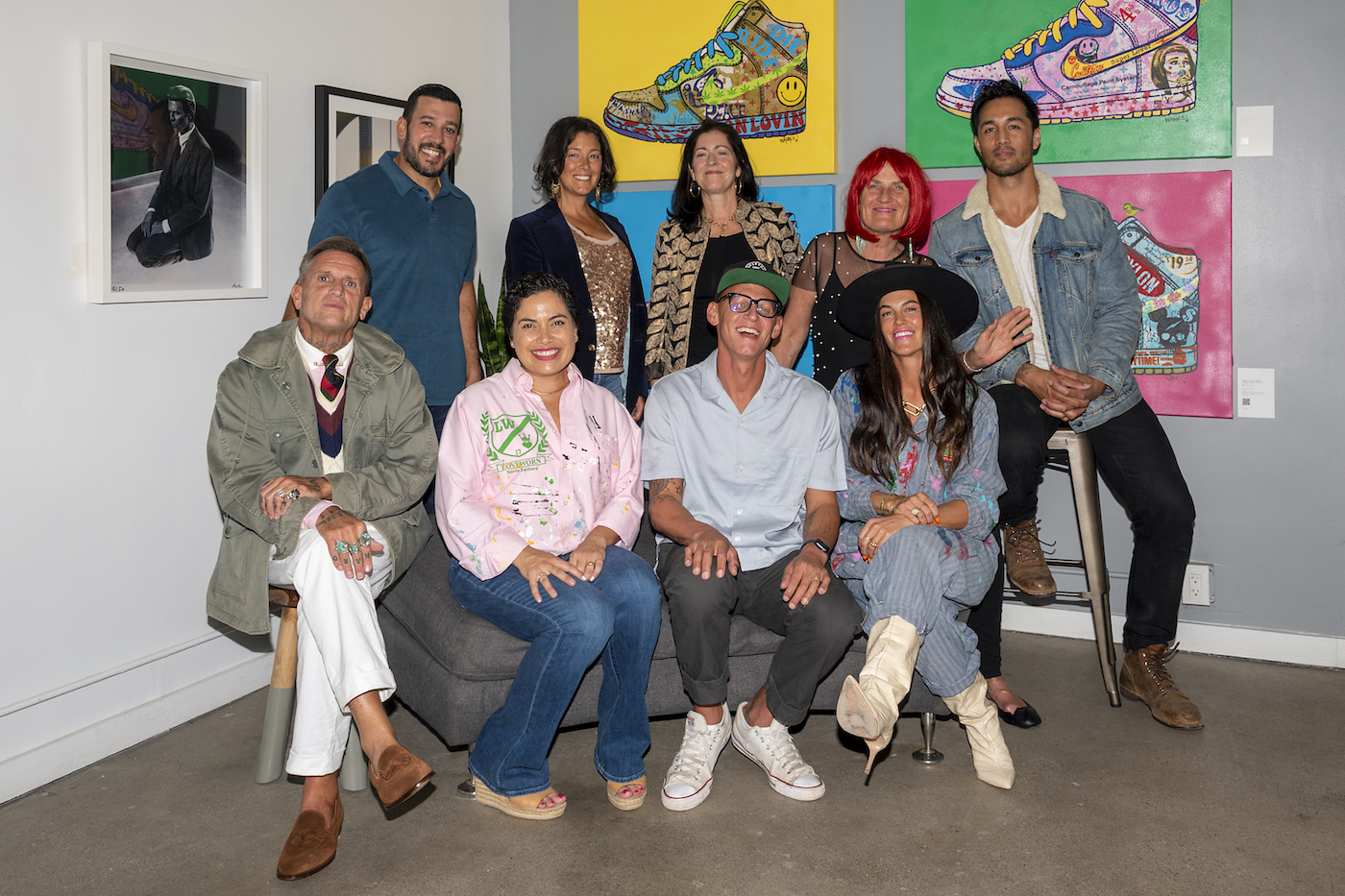 "Art for Good" is indeed the modus operandi for Helena Mason Art Gallery owner Natalie Olivas Sanchez, with her husband, realtor Jamie Sanchez. Moving from strictly doing art exhibitions and selling art, she decided to turn the hip interior with an outdoor patio into an event space, one that brings the community together and benefits others on various levels, along with art on the walls.
Their Art for Good event on October 14 was clearly selling out during the first opening hour and continued the vibe all evening. Friends of the artists and newbies to the "zone" celebrated, networked, and appreciated the visual content displayed by artists: Josh Soskin, Chris Gocong, Nicole Delesalle, Wallace Piatt, Gigi Crisa, Melissa Hopf, Deirdre Stietzel, David Aiazzi, Markus Klinko, Rod Lathim, and Lisa Trivell.
The gallery is being internationally known with the acclaimed photography works by Klinko. Here we find his Beyonce and David Bowie Meditation, Eva Mendes and more, which of course guests were posing next to for Instagram feed photo-ops.
Soskin strictly uses real film in his Nikon and Leica cameras to create his outdoor-environmental natural light images and portraits, some of which are now being used in a collab with Gocong, who is still on his portrait painting passion project. Delesalle's full wall of abstracts in off-whites brought in quite a number of fans. Piatt continues to change methods and subjects with two new works donning the gallery entrance, comprised of twelve canvases he stitched together, paints, overlays with oil pen, disrupts, and sprays paints strategically for a textural touch. Hopf uses pastel-like acrylics and dark pen for her canvas works. Stietzel's works are based in sacred geometry. Aiazzi, a Miami-based artist, sent up his Gorilla portrait and a few others, representing a child's view of the world. Crisa and Lathim's works from the gallery's 2nd opening are still on view. Trivell says she is integrating art with healing. The upstairs gallery rooms continued with older works and a display table with smaller, unframed art on paper and other merch for sale.
Live performances were by poet Yutopia Essex and singer-songstress Natalia Alyse.
Topa Topa Brewing Co. donated beer, winemaker Sean Best poured his "Revealed" reds, and out back was Mony's food truck. The event's proceeds are being donated to Santa Barbara Channel Keeper, represented at the event by Communication Director Laura Sanchez and Gwendolyn's Playground for kids represented by Executive Director Victoria Strong.
411: helenamasonartgallery.com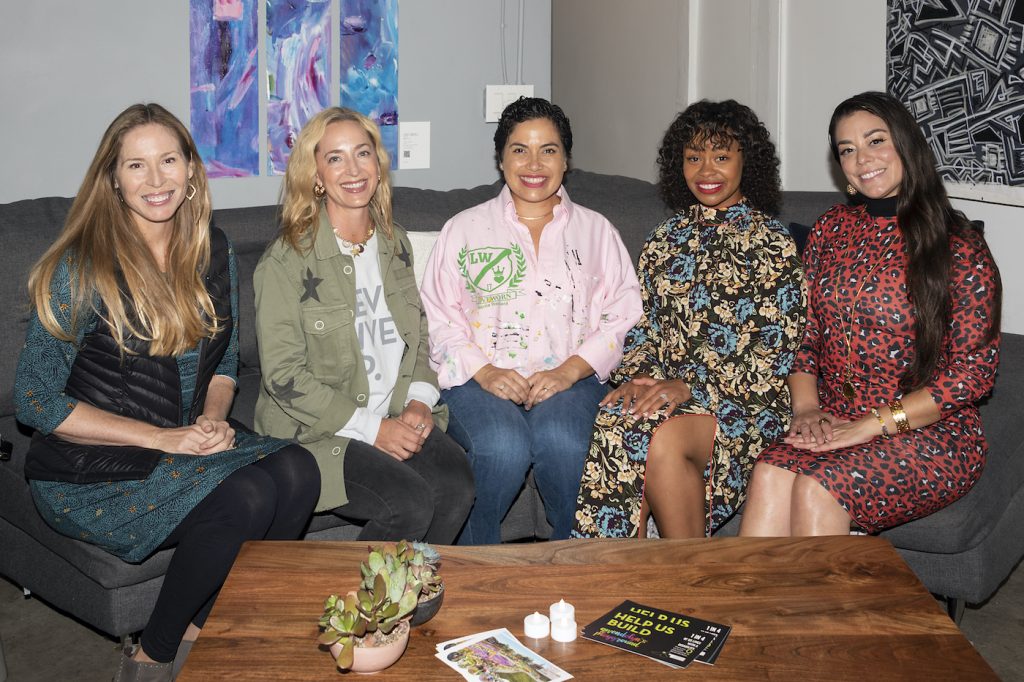 You might also be interested in...