A New Era for Westmont Begins with Beethoven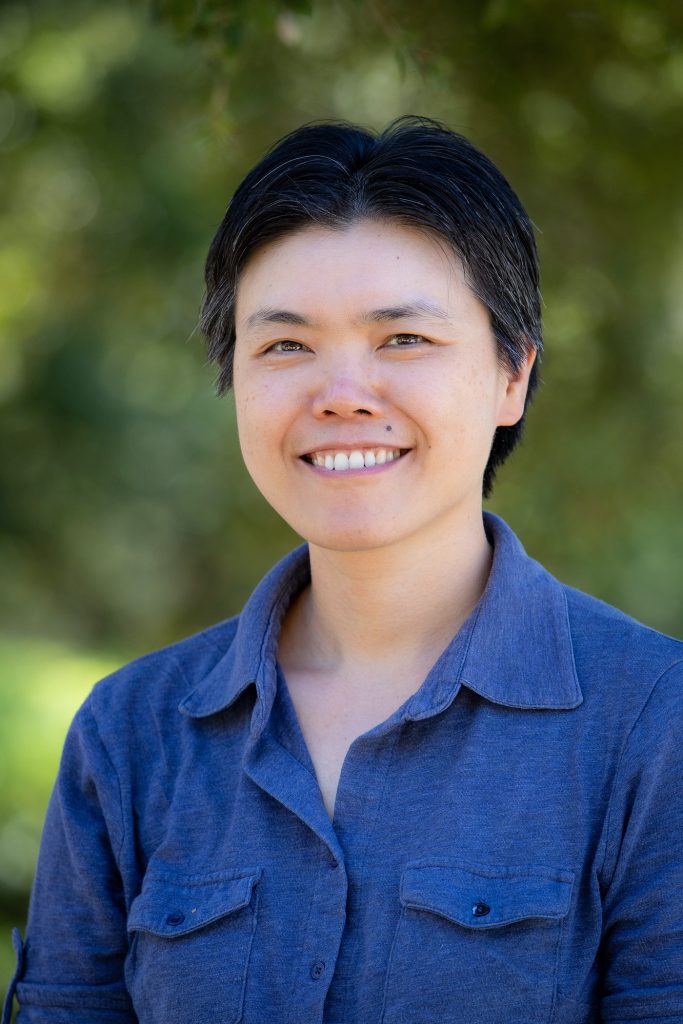 As the saying goes, Ruth Lin has some big shoes to fill as she steps into the dual role of chair of the Westmont music department and conductor of its orchestra. Her predecessor, Michael Shasberger, who retired this summer, not only served as the department's first chair but also created both the orchestra and the college's perennially popular Christmas Festival.
But Lin, who earned her bachelor's, master's, and doctorate degrees from Northwestern University, comes well-prepared for her new role, as she spent a dozen years at Gustavus Adolphus College, a similar church-related, residential liberal arts college in Minnesota, where she also led the orchestra.
The public's first chance to see Lin and the latest version of the Westmont Orchestra comes this weekend with the college's Fall Orchestra Concert on campus on October 21, and at Hahn Hall at the Music Academy two days later. The students will perform the Overture to Otto Nicolai's opera The Merry Wives of Windsor before taking on the most famous classical symphonic work of all, Beethoven's "Symphony No. 5."
"Not knowing much about the orchestra, I picked a program that's both manageable and appropriately challenging," Lin said. "The Beethoven in particular is a great ensemble building exercise. It demands that they listen to each other and that they acquire a collective inner pulse in order to make it happen."
The pieces complement each other in that they're both very dramatic, which activates the students' and audiences' imagination, but while Merry Wives is also much more playful and comedic, Lin said.
In essence, the concert is almost like a mini version of the breadth that a well-rounded education at a liberal arts college affords, something that drew Lin to Montecito and Westmont to make her West Coast move.
"Students who choose this kind of education tend to be curious, and the ones who are doing music here mostly aren't planning on having it as their chosen career," she said. "They just love music for what it is and play it to the best of their abilities. It gives me hope in humanity to be with students who just love to learn with such dedication and discipline."
For information or tickets, visit call (805) 565-6040 or visit westmont.edu/music/concerts. 
You might also be interested in...