The Play's the Thing (That Goes Wrong)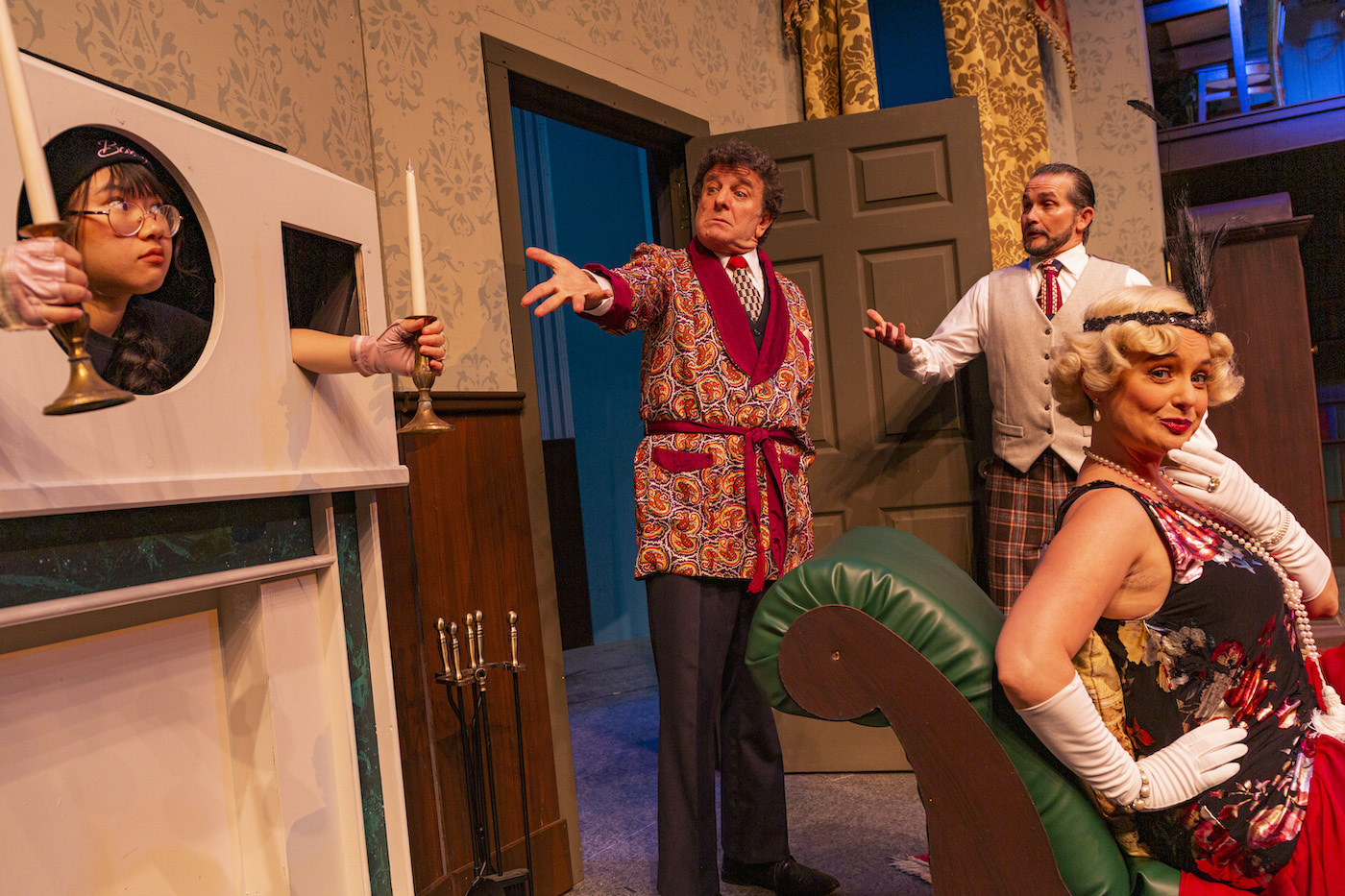 The Play That Goes Wrong began life in 2012 in a British pub as a frothy vehicle for its three writers to star in. But the comedy about amateur actors attempting to mount a fictional murder mystery called The Murder at Haversham Manor that goes hopelessly awry, chock full of pranks and pratfalls and all sorts of slapstick, soon found great success on both sides of the pond – winning an Olivier Award in London, where it's still playing, and taking home an Audience Choice Award when it hit Broadway a couple of years ago.
Critics have almost universally praised the play as hysterically funny, but then seem to think they need to issue cautions, such as the L.A. Times' note that it's best for those whose "brains are sitting under an umbrella on the beach."
Saundra McClain, who has helmed a number of productions at Ensemble Theatre in recent years before taking on SBCC Theater Group's area debut of The Play That Goes Wrong opening this weekend, has no problem with that assessment.
"If you're coming to see high drama, this isn't the play for you," she said. "But for pure escapism and having a good time, it's just so much fun to see everything just fall apart."
That includes the set, the props, the lighting, and the sound as well as actors flubbing their lines, missing entrances and exits and even going rogue.
"Everything and anything that could go wrong in any theater production anyone has ever done anywhere is in this play," McClain said.
But while the audience barely has a moment to recover from laughing before another snafu arises, that doesn't mean McClain and her cast don't take their own roles seriously.
"The actors in the murder mystery are actually doing their best to make sure that the play gets to its rightful ending, so my cast has to approach it like the characters they're playing would, determined that the show must go on."
Things get so out of hand that the set becomes its own character and the audience turns into active participants, the director said.
"Not only do the actors break the fourth wall, they smash it."
McClain said she spent a lot of time with the cast on safety measures, as well as working with the technical director to make sure that everything that is supposed to go wrong in the play does, while also avoiding unintentionally adding to the mayhem.
"A lot of rehearsal time was spent working on stunts even before we finished character development," she said.
On the other hand, if there is a problem, would the audience even know?
"I doubt it," McClain said.
There's also little to no doubt that the audience will have a great time, as long as they're not expecting Shakespeare, or even Noel Coward.
"Directing it has been one of the most enjoyable experiences I've ever had in the theater," she said. "It's a real blast."
The lay That Goes Wrong runs October 12-29 at the Garvin Theatre on SBCC's West Campus. Visit theatregroupsbcc.com or call (805) 965-5935.
You might also be interested in...