Andrew Antone's Wildlife Exhibit & Book 'Africa'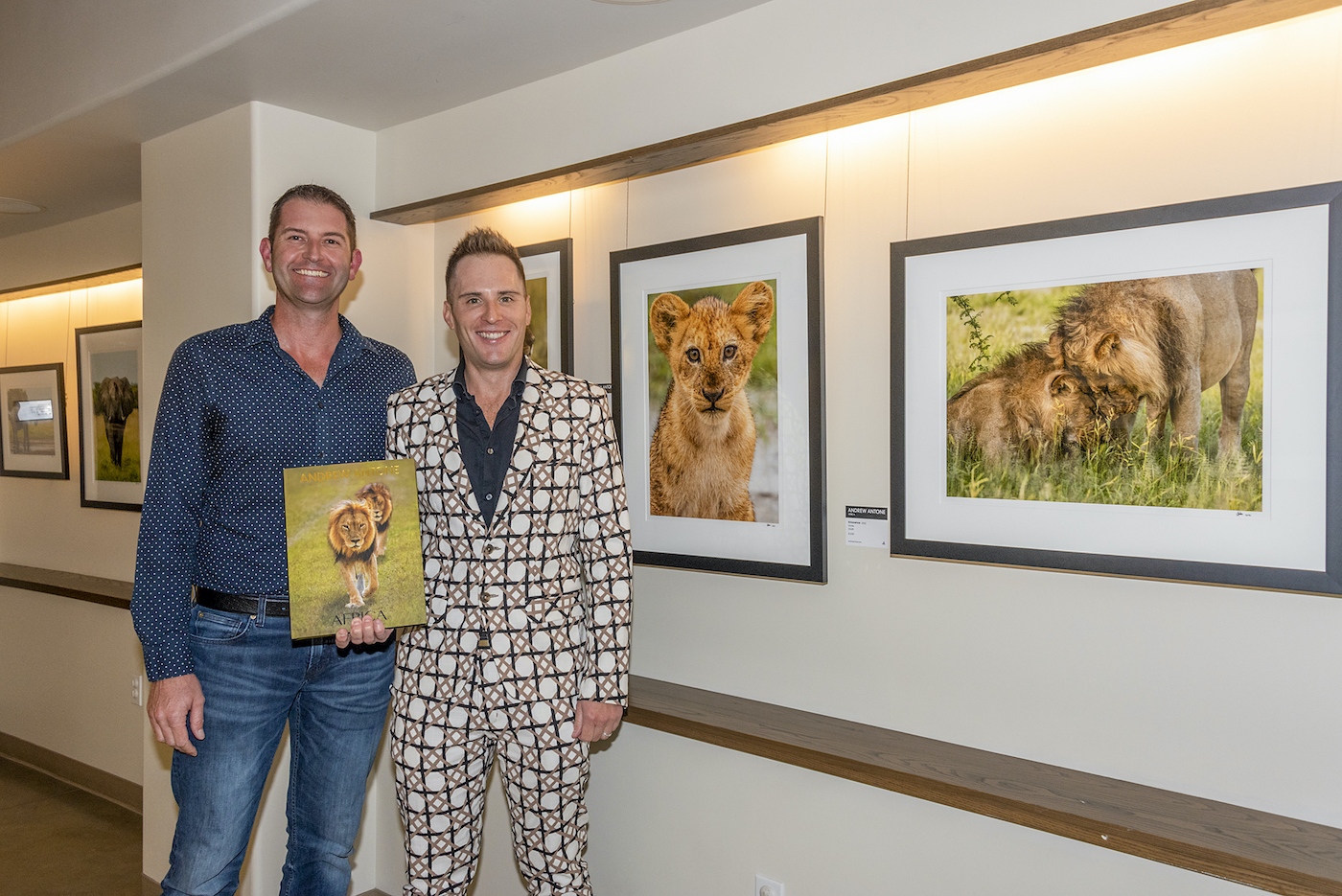 On honeymoon in March 2022 with his partner Patrick, photographer-musician Andrew Antone's safari journey turned into a project to bring awareness to the natural world and wildlife he encountered through his camera lens. After pooling through 11,094 images, he selected 500 images for his book, and 32 photos for his exhibit at the Santa Barbara Zoo. His book signing and exhibit opening was held on October 6, with guests including Easter Moorman, Mindy Denson, Linda Antone, Nancy Abtey, Merryl Brown, Janet and Gary Gordon, Dr. Laurel Hansch,Dr. Bonnie Dattel,and Santa Barbara Zoo Board President Amy Pryor.
Antone said he hand held a Canon R5 camera and used three Canon lenses, a 15-70mm, 70-200mm, and 100-500mm, and used no digital post-processing except color correction. All photos were taken at national parks in Botswana and Tanzania, and in Kenya at the Sheldrick Wildlife Trust Preserve and the Giraffe Manor. I asked him what value-add this honeymoon safari photo op provided, and he shared, "The conservation and preservation of our Earth and its incredible animal kingdom should be a priority for all of its inhabitants. Having had the privilege to experience the purity and beauty of Africa, my hope – through this book and exhibition – is to bring the beauty of Africa to those who aren't able to experience it first-hand. Most importantly, I hope it inspires the prioritization of conservation efforts."
Visit andrewantone.com for more information. The exhibit is on through January 2023.
You might also be interested in...