39th Ojai Studio Artists Tour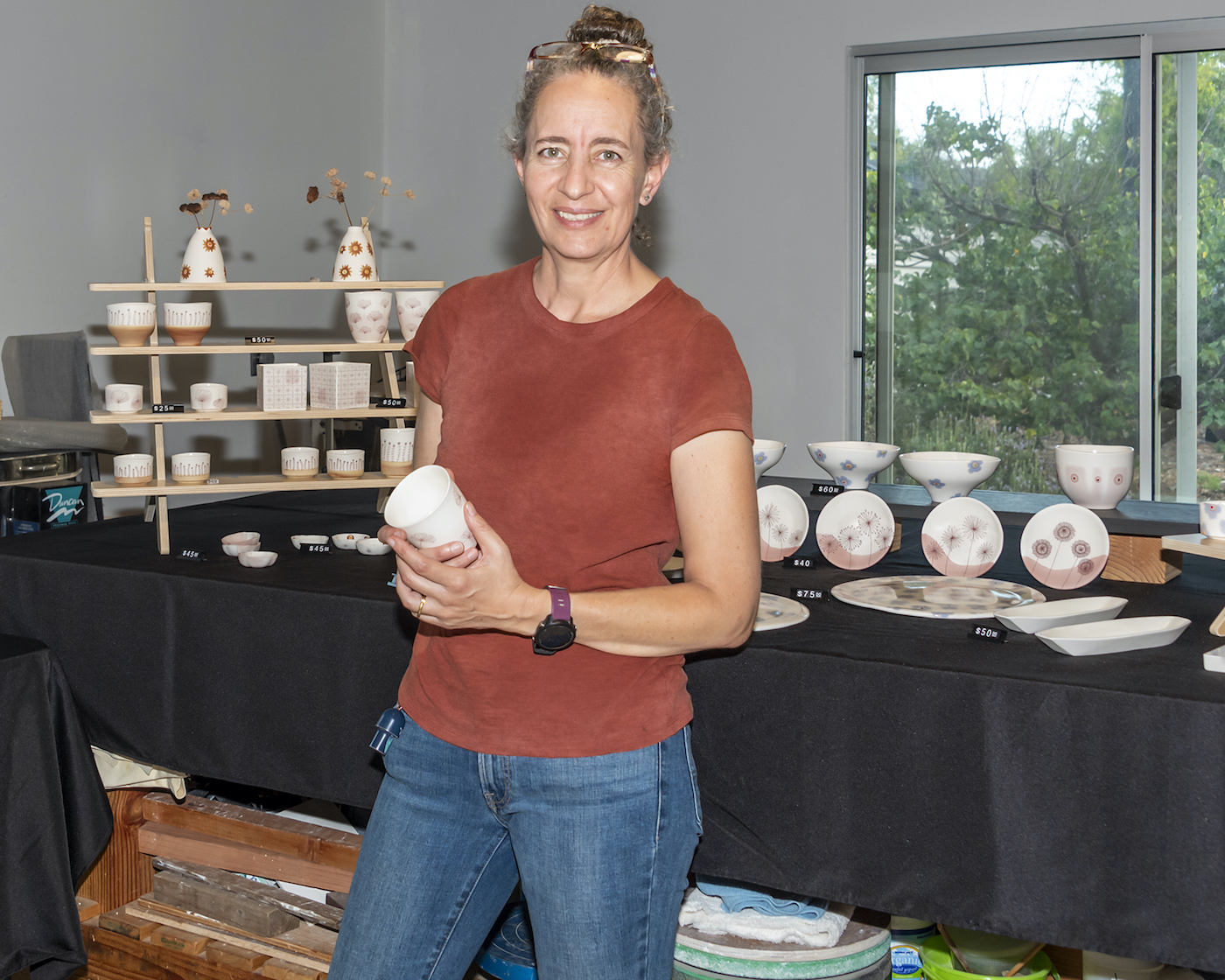 The Ojai Studio Artists (OSA) had their annual tour with free ticketing – in the spirit of communities and art – again this year. The tour had over 70 artists participating, and an estimated 750-1,000 visitors. Highlight included new OSA member Christopher Noxon, a former L.A. journalist and Los Feliz transplant during the pandemic, who is a self-taught artist using various mediums for portraits and abstracts, and mentioned his book, Good Trouble, was banned in Virginia Beach; Julie Grist is passionate about phonebooths and landline phones, and portraits in oils on cradleboard; European process porcelain artist Sandra Torres uses liquid clay in plastic molds and stains for decorative patterns, from kiln to finish in six weeks; and OSA Board President and CEO Christine Apostolina Beirne experiments with patterning oils on cradle board using pallet knives, bristle sponges, and other tools to create both abstract and landscape works. 
Visit ojaistudioartists.org for more information.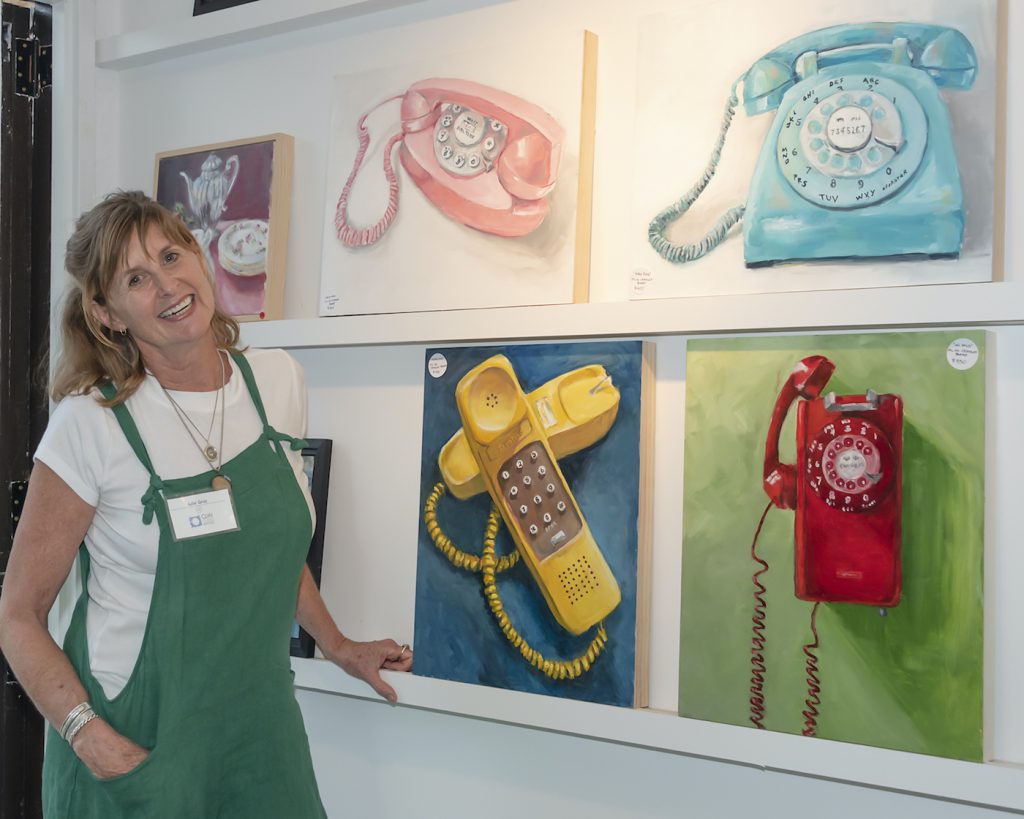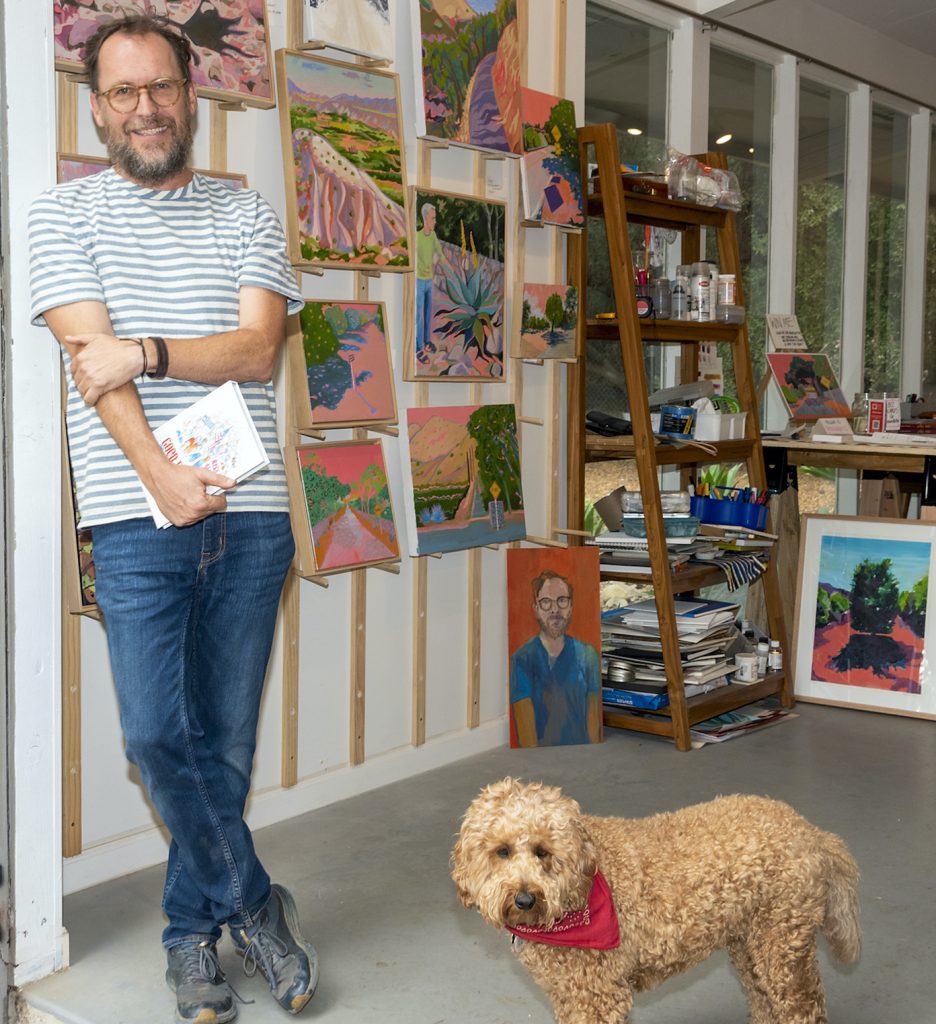 You might also be interested in...