Sansum Clinic Foundation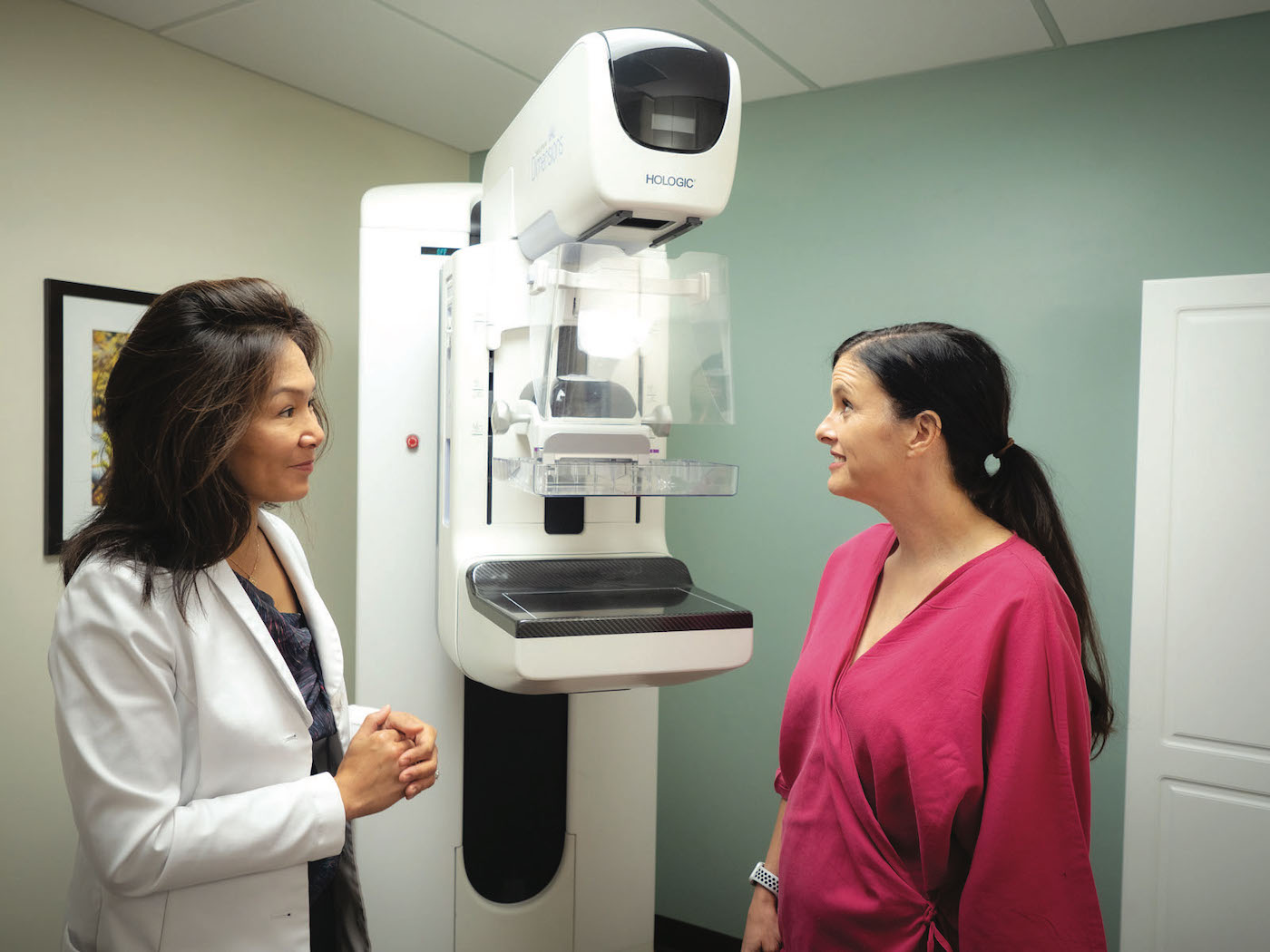 Sansum's excellence in imaging stands out in October
October is Breast Cancer Awareness Month, an annual effort to raise awareness about the impact of the disease on women, their families, and their communities. Breast cancer remains the most commonly diagnosed form of cancer in women in the United States, with approximately one in eight women receiving the diagnosis at some point during their lifetime.
While everyone knows that, as with virtually any cancer, early detection is critical to successful treatment of breast cancer, when the disease is caught before it spreads, the five-year survival rate is 99 percent or greater.
What many people may not realize is that where a woman receives her breast screenings, the level of technology available on site and the qualifications of the doctor who reads the results also makes a big difference.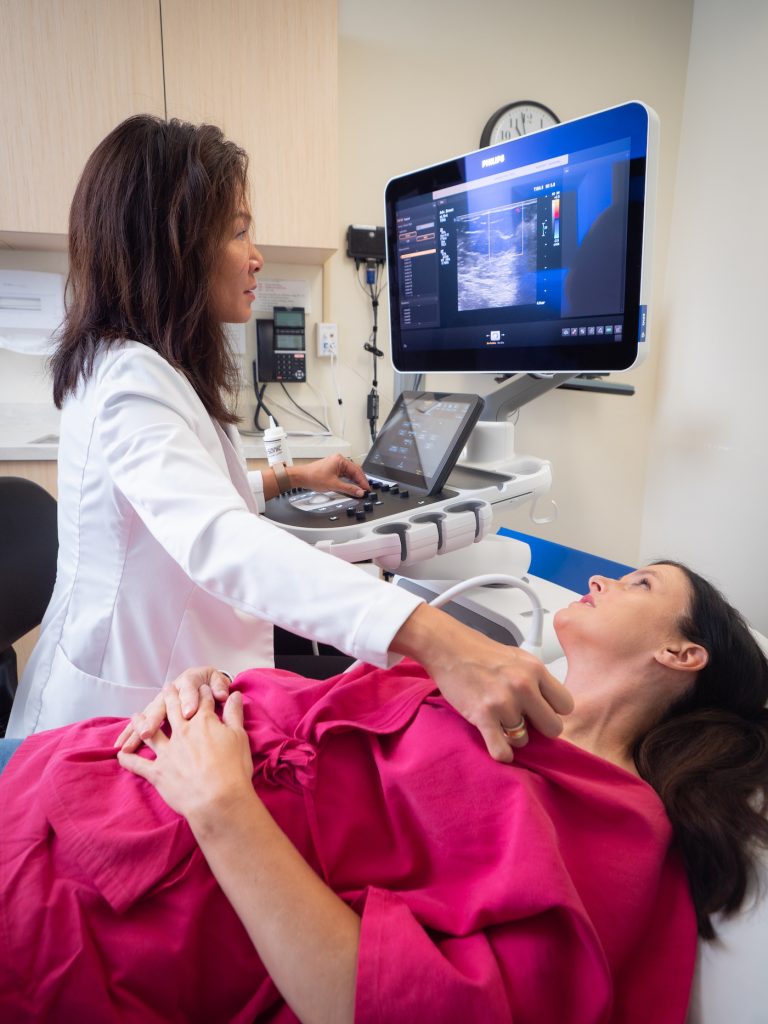 Fortunately, people in Santa Barbara County have access to the highest quality breast imaging expertise and technology at Sansum Clinic, representing just one of the more than 50 specialties and service lines provided by Sansum, the largest independent nonprofit healthcare organization between Los Angeles and the Bay Area that has been improving the overall health of its patients by providing the latest innovations in equipment, technology, procedures, and treatments for more than a century.
Sansum Clinic's Imaging Department has been designated a Breast Imaging Center of Excellence by the American College of Radiology (ACR) in recognition of its top-of-the-line technology and high level of accuracy when detecting breast abnormalities before symptoms begin.
Sansum's Winifred Leung, MD, is one of Santa Barbara's only fellowship-trained breast radiologist, a doctor who specializes in breast imaging including 3D mammograms, automated breast ultrasound, breast MRI, image-guided biopsy, and breast needle localization. Dr. Leung focuses her entire practice solely on breast imaging, affording her deep level of knowledge and expertise and the opportunity to stay current on research in her field.
In line with the American College of Radiology (ACR) guidelines, Sansum Clinic recommends yearly 3D mammography for women with average risk, starting at age 40. With October marking another opportunity to observe Breast Cancer Awareness Month, it's a good time to note that mammography is considered safe and effective, even during pregnancy and breastfeeding.
And there's no reason why cancer screenings for women can't be completely stress-free or perhaps even a pleasant experience, Dr. Leung says.
"Breast imaging should be like going for a dental checkup, nothing scary," she says. "I liken it to looking for a small cavity before it requires a big filling."
Sophisticated imaging technology can locate cancer in its earliest stages, when it is very treatable Dr. Leung says, noting that Sansum's advanced machines means fewer false-positives and less chance of having to call women back for more tests or possibly unnecessary biopsies.
Sansum wants to remind people that women with higher-than-average risk may wish to begin mammography before age 40, or may need additional breast screening such as an MRI, based on personal and family history – decisions that should be made in a discussion of individual risk factors with a primary care doctor. Again, October is also a good time to remember that women should also become familiar with their breasts to be able to identify any future changes, with the awareness that breast disease symptoms often include a hard lump underneath the nipple, nipple retraction or nipple bleeding – symptoms that can also occur in men.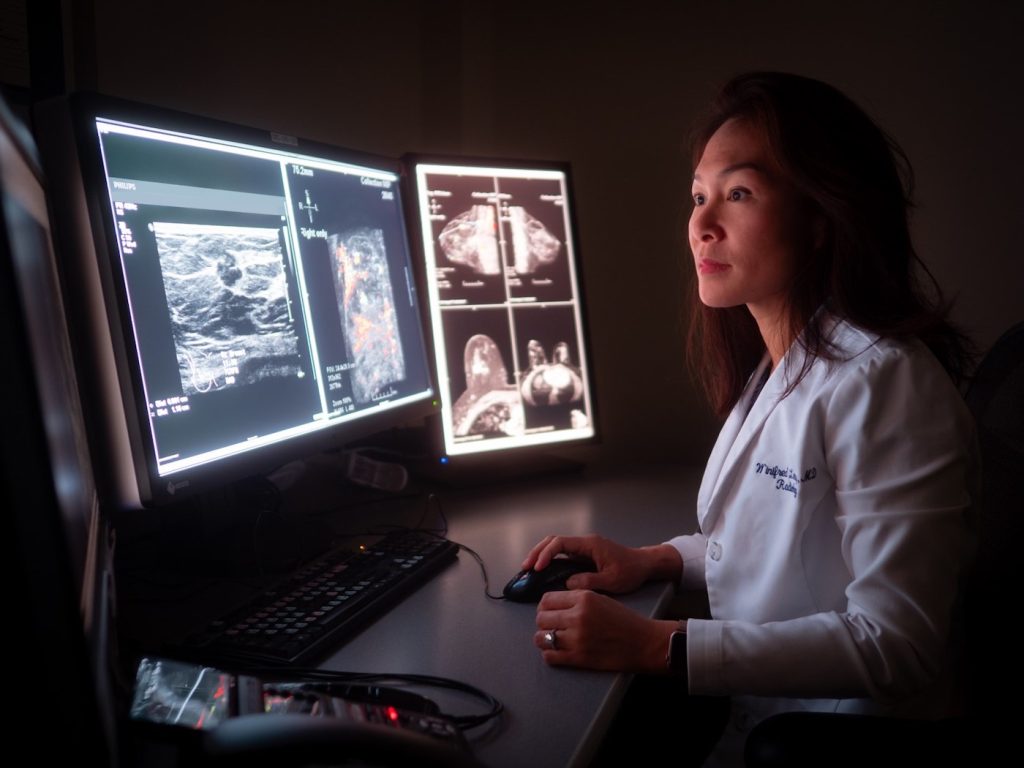 If cancer is diagnosed, the imaging often guides treatment decisions and can monitor a patient's response to different therapies. Dr. Leung has full confidence in referring her patients to Ridley-Tree Cancer Center at Sansum Clinic, and closely coordinates with Ridley-Tree oncologists and surgeons. Indeed, the multidisciplinary team there was one of the reasons she decided to join Sansum Clinic.
"Breast radiology is a highly-collaborative discipline, and this approach works best for the care of the women and men with breast cancer and benign breast disease," she explained. "This approach works best for the care of the woman whether they are healthy and careful about prevention, or if they have breast cancer. You find this at big academic centers for a reason. We know what to do and the resources are right here in this town."
Dr. Leung also currently chairs the Santa Barbara Breast Care Alliance, an accredited group of breast cancer experts who use a team approach to care for those with breast health concerns.
"It's mothers, it's daughters, it's family. It's the best of radiology combined with women," she said. "That is why I love it."
While Sansum already boasts top-of-the-line technology and, in Dr. Leung, one of Santa Barbara's only fellowship-trained breast radiologist, the clinic isn't content with standing pat, given that increased investment has a direct impact on cancer detection and health, explained Jill Fonte, Sansum Clinic's Public Information Officer.
To that end, an upgraded Breast Imaging Center is in development, scheduled to open within the next year, she said.
"We are very proud of our Imaging Department, which provides the full spectrum of state-of-the-art breast imaging services to our community at the highest standards of the imaging profession," she said. "And we're excited to be able to upgrade the center."
Donations to help support the effort are always appreciated, said Dru Hartley, Sansum Clinic's Director of Philanthropy.
"The generous support we receive from the community is what truly enables us to provide the highest-quality of care for the tens of thousands of patients who come to us for breast imaging each year," she said.
For more information on breast cancer screenings, or to schedule an appointment, visit breastimaging.sansumclinic.org or call (805) 681-7671.
Sansum Clinic Foundation
sansumclinic.org
(805) 681-7726
Dru A. Hartley, Director of Philanthropy
You might also be interested in...