ETC Presents 'Carmen Jones'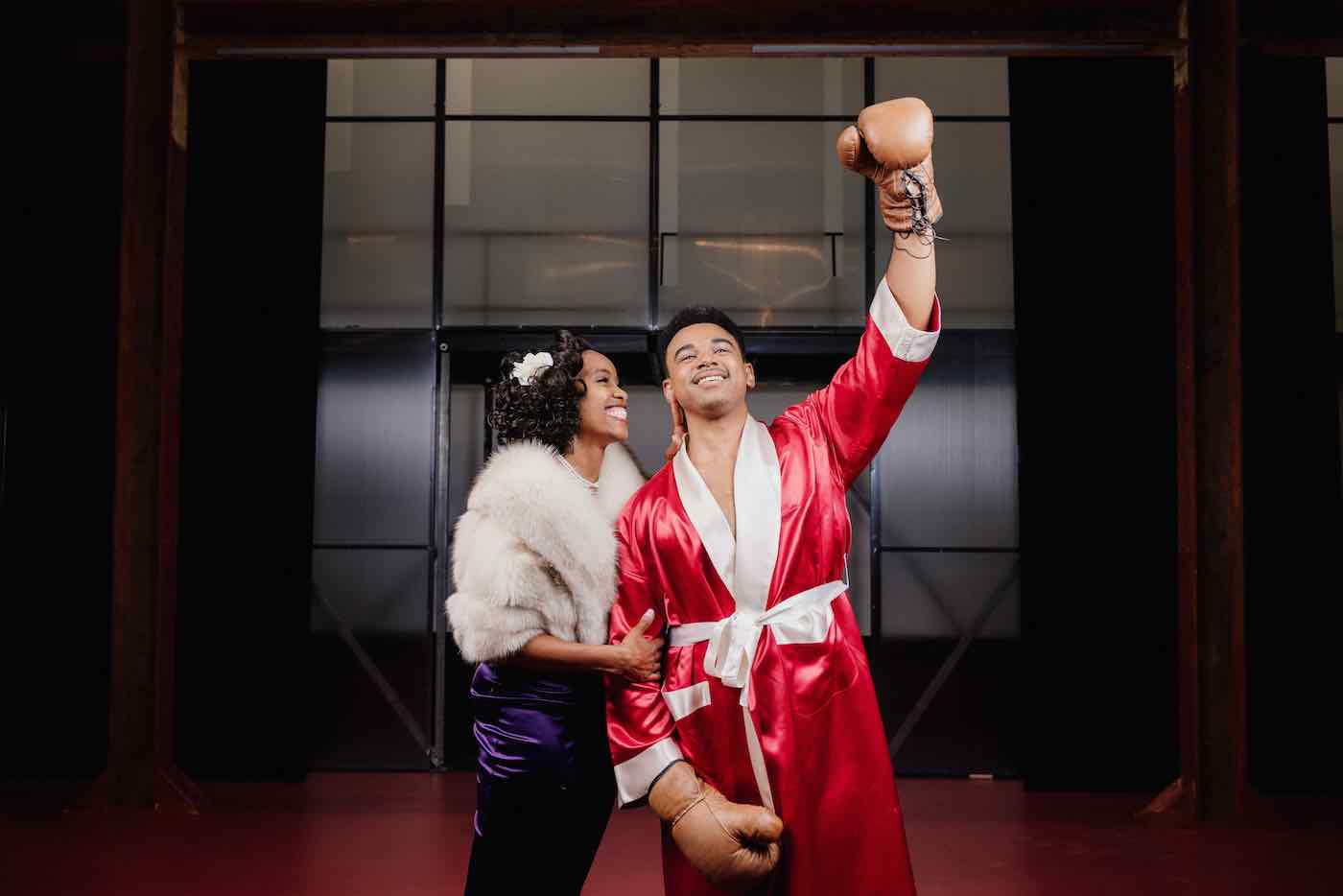 People have been bewitched and beguiled by the story of Carmen as consistently as the fiery gypsy seduces the brave men she encounters. Bizet's opera remains wildly popular worldwide, almost 150 years since it premiered in Paris, and countless adaptations in dance have spun the tale through musical movement. 
Even Oscar Hammerstein fell under Carmen's spell, as the famed playwright-lyricist turned the tale into the Broadway musical Carmen Jones in 1943, writing new lyrics for Bizet's classic music and updating the story to a World War II-era setting at a parachute factory in the South that featured an all-Black cast.
The show ran in New York for nearly two years but has scarcely been revived since. Now, Ensemble Theatre Company is opening its 44th season with Carmen Jones, a new smaller-scale production of the piece, helmed by ETC's Artistic Director Jonathan Fox. Ten actors, many with multiple roles, are augmented by an eight-piece orchestra in delivering the exhilarating if tragic tale.
"Directing a different version of Carmen 20 years ago was one of my favorite experiences in theater ever, and I just love the music, so I'm thrilled to be doing Oscar Hammerstein's version, which is a different kind of musical," Fox said. "He did a terrific job transforming it to the South during The Great Migration, finding the lyrics in the vernacular while capitalizing on the beauty of the music."
Going with a smaller scale show not only fits ETC's New Vic, but also provides a more intimate entry to the story, he said.
"There's an energy and dynamic approach and you can really focus on the central figures. It really brings out the heart of the story."
Just as ETC's Carmen Jones represents the musical's belated Santa Barbara debut, each of the four other more contemporary works in the company's 2022-23 season are also new to town, including a comedic version of A Christmas Carol; Selling Kabul, a 2022 Pulitzer Prize for Drama Finalist; the climate calamity drama The Children; and the cooking comedy Seared.
Fox said the mix of comedy and drama should not only surprise and delight but also at times challenge the audience.
"These are compelling stories of the moment, with fascinating characters told in unusual ways," he said. "It's not going to be easy to predict what will happen."
Carmen Jones plays October 6-23 at The New Vic. Visit etcsb.org or call (805) 965-5400.
You might also be interested in...