A Heartfelt Luncheon
Gordon Guy, the late Executive Director of New House, a 67-year-old charity which has helped more than 25,000 men suffering from drug and alcohol addiction, was honored at the sixth annual Heart of New House lunch at the Hilton with 200 guests raising around $75,000 for the organization.
Gordon died earlier this year after a valiant battle with cancer and his sister Wendy Goodenow flew in from her home in Hawaii to accept the award from new director Adam Burridge, who formerly worked at CADA, and board member Steve Olsen, who emceed the bash.
"Gordon played a crucial role in giving the men of New House their self-worth, respect, and dignity back," said Burridge. "The legacy Gordon left behind will live on in the men he helped."
New House, which has a $1.2 million annual budget helping 100 residents in three homes in Santa Barbara, awarded $103,000 in scholarships last year.
Those turning out for the cause included Steve Thompson, Mark Whitehurst and Kerry Methner, Ginger Woolf, John and Liz Cordero, Tim Whitcomb, and Lee and Chelsea Jacobs.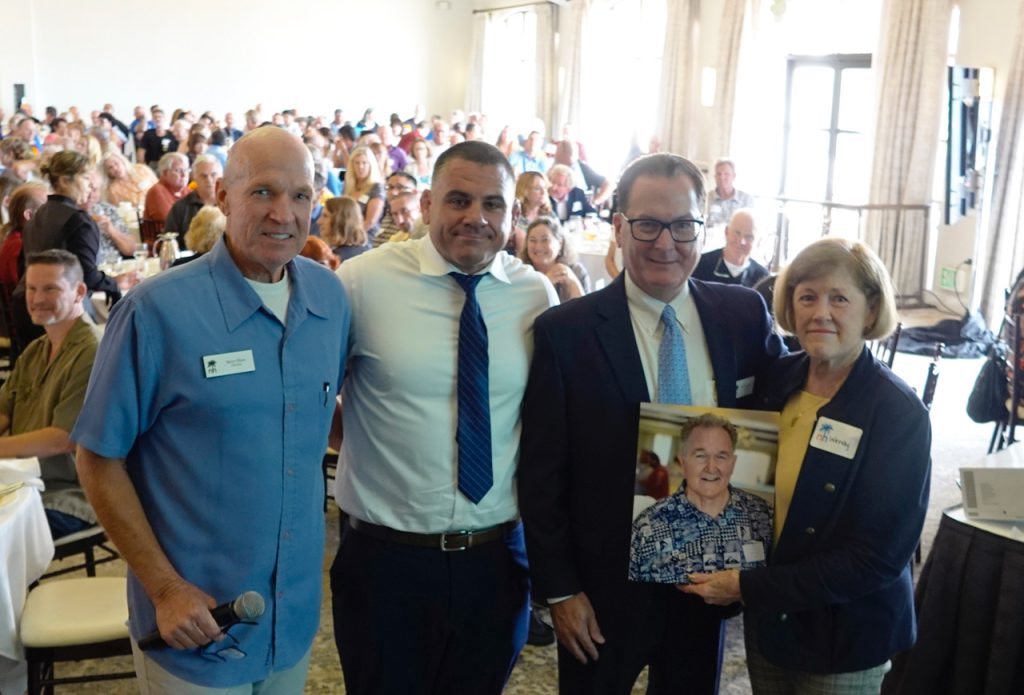 You might also be interested in...