Getting 'Tosca' Right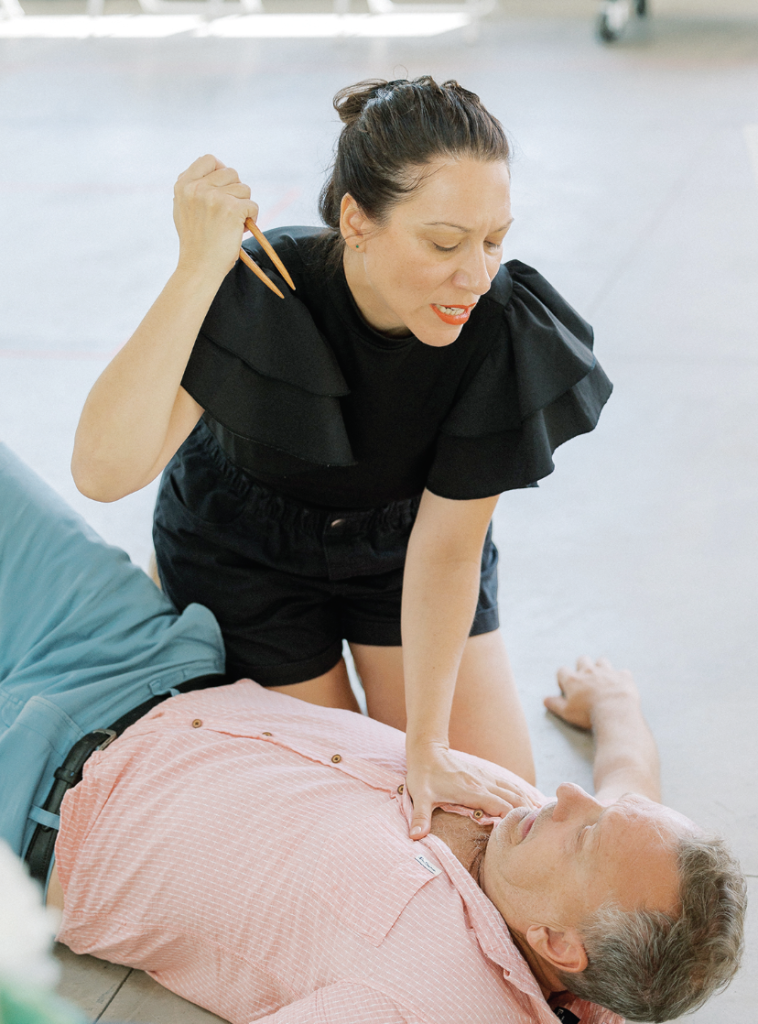 Normally when Opera Santa Barbara's (OSB) Artistic and General Director Kostis Protopapas signs a stage director for one of the company's productions, he largely leaves the non-musical decisions behind. 
"I hire directors that I trust and I let them run with it," he said, a formula that has served Protopapas well over his six-year tenure in town following eight at Tulsa Opera.
Tosca is different.
The classic of the canon that has been called the most lethal of operas, a thrilling melodrama that's also astonishingly moving, Tosca is Protopapas' favorite from Puccini, but he's never conducted or produced it before. Getting it "right" is the goal.
"I've been thinking about how to do a good Tosca for 10 or 15 years," he explained. "The opera is cinematic with a very compelling plot that moves really fast. The story is menacing, that's how it works, and the music is absolutely fantastic, just relentless and beautiful. You have to find the right balance to preserve both. That's all to say I'm approaching Tosca with a great sense of responsibility to shepherd the production very carefully and avoid any stereotypes or other traps of caricature or exaggeration."
To helm OSB's new multimedia production that incorporates both video projections and film sequences behind the action taking place on the spare set and in front of the on-stage orchestra – which Protopapas called "an addition of abstraction" – he turned to Layna Chianakas, who stage directed last year's El Amor Brujo/Il Tabarro.
They share a vision of Tosca as an action story, he said.
"If this was a movie, it would be marketed as a thriller," he said. "It has a great element of darkness and fear and it has to feel real. We aren't doing our job unless you agonize along with Tosca, feel threatened by Scarpia, and get inspired by the idealism of Cavaradossi. That requires that the characters are believable, but not to where the realism goes to such an extent that the metaphor is missing."
Star Greek soprano Eleni Calenos, who previously portrayed Puccini's Mimí in La Bohème in 2018 and Cio-Cio-San in Madama Butterfly in 2019 for OSB, is the title character. Scarpia will be played by bass-baritone Wayne Tigges (The Crucible, 2019), while tenor Adam Diegel, who sang "Nessun Dorma" for OSB's 25th Anniversary Concert in 2019, is Cavaradossi.
"It's really a dream cast," Protopapas said. "They're all such beautiful singers and actors who can go through all the emotional states. I couldn't be happier."
Following Tosca'ssingle performance on October 1 at the Granada, the OSB2022-23 season continues its commitment to presenting both classics and contemporary with three company premieres at the Lobero: Rossini's comedy La Scala di Seta (The Ladder Made of Silk) on November 13; Jack Perla's 2015 drama An American Dream on February 18;and The Valkyrie, the second installment of Wagner's The Ring of the Nibelung in the 1990 streamlined version by Jonathan Dove and Graham Vick on April 23. Visit operasb.org.
You might also be interested in...