Sojourner Kincaid Rolle's 'Free at Last' Book Release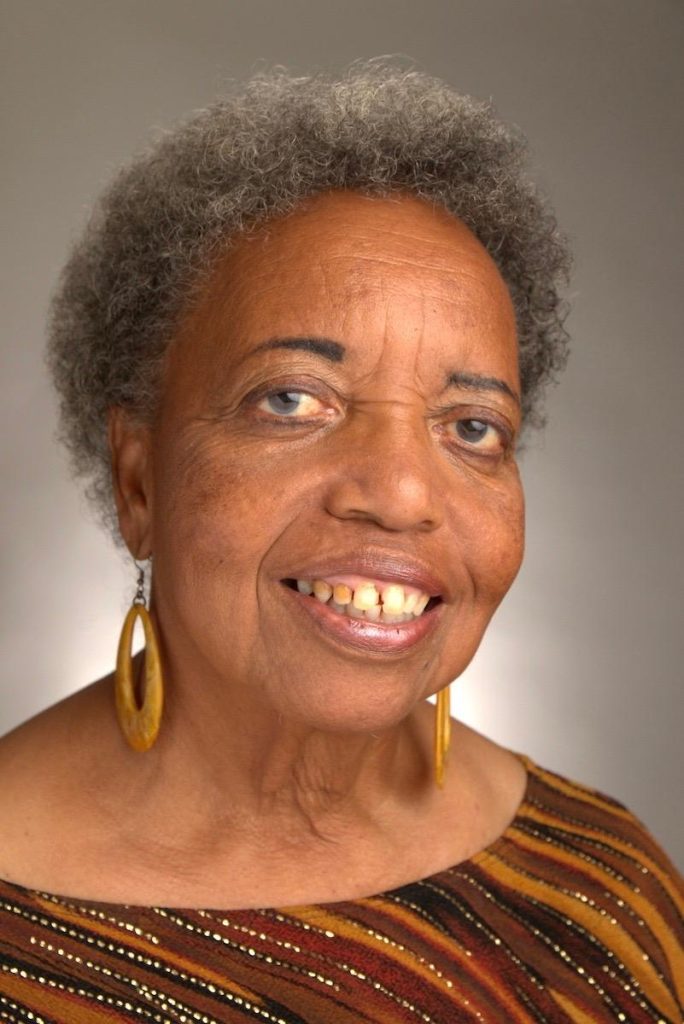 The poet, playwright, activist, and local elder for Santa Barbara County Black History, Sojourner Kincaid Rolle, has released a new book titled Free at Last: A Juneteenth Poem, illustrated by Alex Bostic, published by Sterling Books/Union Square Kids. This hardcover 10 x 10 inch 32-page poem/picture book tells the story of the end of slavery celebrated in Texas 1865. It has received numerous reviews including PBS, Publishers Weekly, Parents Magazine, School Library Journal, and The Root.
Since its release, Rolle has been traveling (mostly virtually) the U.S. for speaking engagements and interviews, and did an in-person reading at the Texas Library Association in April. With it comes long due recognition of her dedicated work to raising awareness about the many issues surrounding the history of Juneteenth. While the book is cataloged for young children, it comes as no surprise that it reaches all ages dynamically.
Rolle is a scheduled guest at the Santa Barbara Women's Literary Voices event on October 11 at the Santa Barbara Historical Museum, with Kya Mangrum, Ph.D., Assistant Professor of English at Westmont College.
Of the many interviews she has taken for this work, it is our great privilege to interview her for the Montecito Journal:
Q. Pleasetake us through the birth and journey of this poem.
A. The poem was composed for the online AfriGeneas Magazine in 2004. It was based on research I had done in 1989 when the Santa Barbara Martin Luther King committee held a Juneteenth Celebration in Ortega Park. The AfriGeneas Juneteenth page remained on the internet and over the years I received requests for permission to reprint it in newspaper columns, blogs, and the like. I always gave permission freely because it was my hope that the story of Juneteenth would reach people everywhere. It has been reprinted many times and ended up on resource lists for information about Juneteenth. It has been featured in our local Juneteenth SB celebrations each year.
In 2020, I received a request from DHD Films in Dallas, Texas, to use my poem for a Juneteenth public service announcement. They further asked if I could send a voice recording of the poem and I did. DHD created a video, posted it on YouTube and to-date, "Free at Last" has racked up over 67,000 views. Here is the link.
In the summer of 2020, Sterling Books contacted me inquiring if I would be interested in my poem being published as an illustrated children's book. I said yes and we embarked upon a two-year journey to get the book published.
In 2021, to everyone's total surprise, Juneteenth was declared a national holiday. Free at Last suddenly was catapulted to unimaginable importance. Everyone associated with the book was excited, especially me – a poem I wrote 18 years ago had hit the jackpot.
What is your mission or wish for this poem going forward?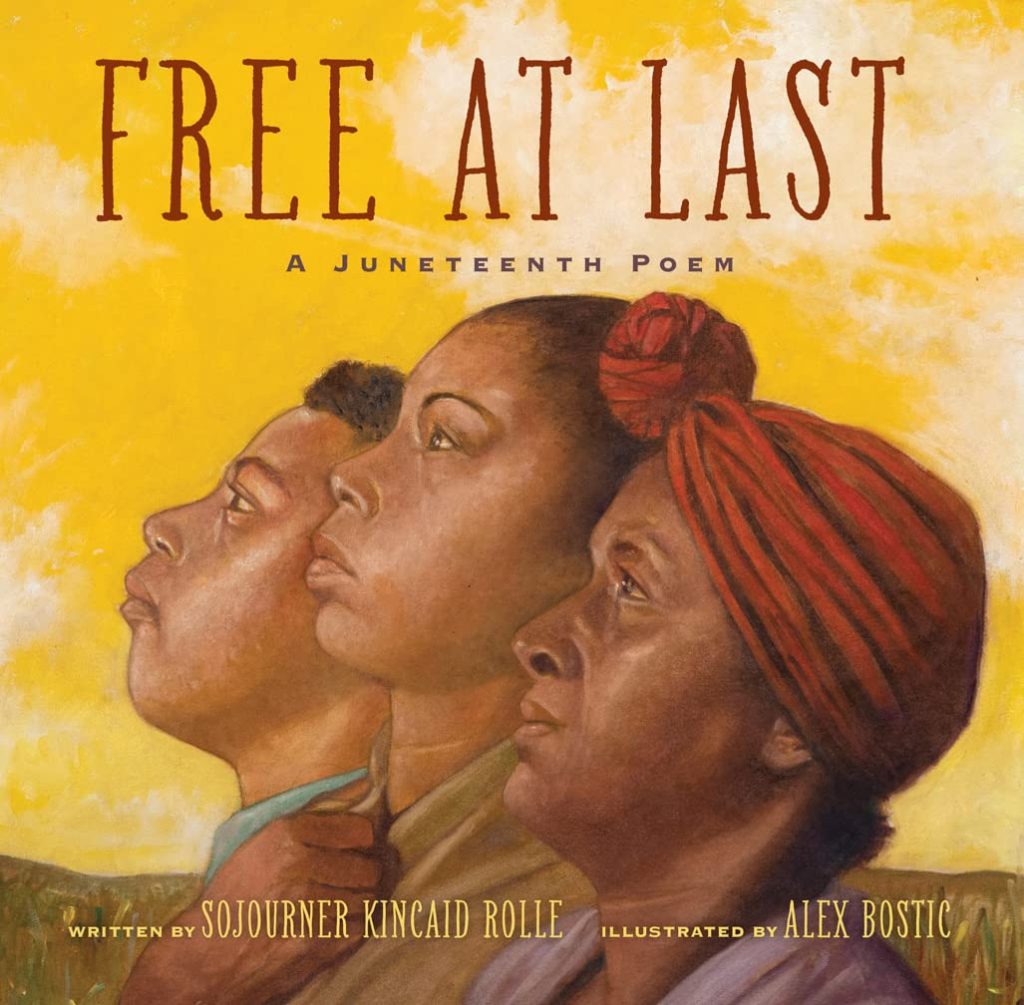 I don't have any particular goals for the poem itself. It has already far exceeded my vision and imagination for it when the poem started to become popular on the internet during the annual Juneteenth celebrations time. I was pleased that it was accessible to all people.
I envision a journey through playrooms and school libraries across the country and around the world as eight-year-olds declare it their favorite book.
In years to come, it may be passed down through many generations.
I have discovered that indeed it has traveled far and so my only goal for the poem is that it continues to travel and to be known and to be used by people as both an art and enhancement to understanding Juneteenth and understanding more about African Americans and our history in this country.
Does this book publication provide an avenue for literacy?
The book was designed for ages four through eight. I am pleased that so many parents, grandparents, aunties, and uncles have reported to me that their young people are devouring the book. I believe that the poetry format, the rhythm and, as important, the illustrations, make it very desirable. For new readers, the style and theme can increase their historical knowledge and their cultural competency. It can also bolster their cultural pride and personal identity as well as their emotional well-being.
In an interview with the Sacramento Observer June 2022, you said, "…all people want to be free." Please expound on this.
I believe there is a human desire for freedom; we have seen freedom struggles all around the planet.
First of all, free will is our birthright.
Secondly, notwithstanding the guidance that we receive throughout our formative years, every person should be able to think what we want to think, say what we want to say, go where we want to go, live how we want to live, and do what we want to do. I recognize we need rules and guidelines that govern our coexistence with other human beings. However, we can decide for ourselves how we participate in our society.
Are you scheduled for workshops with our local schools and universities to talk about your poem?
I call myself a professional classroom guest. I am hopeful that teachers in our area will continue to invite me to interact with their students. I am available to discuss the book, Free at Last, my poetry in general, and other topics.
My publishing company, Sterling Books/Union Square Kids, has done extensive marketing to schools and libraries across the country. I trust that the tremendous publicity around the book has reached our local educators.
Juneteenth is an important national holiday about which many are just becoming aware. It certainly must be included in our curriculums.
What are you working on next?
When the pandemic began, I was in the process of creating a trilogy of poems concerned with school shootings and with the phenomena of crimes against children. That series has remained on my front burner and I am hoping to have some public production of it.
In the meantime, I also wrote a poem, "I Stand to Keep Hope Alive" inspired by the last directive of Congressman John Lewis which is 'never lose that sense of hope.' That poem has been produced as a poster and I plan to make it widely available.
Any other points you would like to mention?
One of the most important aspects of this book that I haven't been able to talk about is the Author's Note at the end. The Author's Note is written for teachers and other adults who most likely would be reading this book to children for whom it was designed. This note briefly touches on my 30+ year history with Juneteenth and the history surrounding Juneteenth itself. I also would like to draw attention to the magnificent illustrations by Alex Bostic. [Alex Bostic began his career as a studio artist, working in Los Angeles and New York City. He lives in Mississippi and is an associate professor of art at Mississippi State University.] I am so fortunate that the publishers engaged him for this project. His tableaus are perfectly compatible with the text and in fact, deepens our understanding of each lyrical verse.
411: facebook.com/sojournerkincaidrolle
Sojourner Kincaid Rolle is a poet, playwright, and an environmental educator. She was the Poet Laureate of Santa Barbara 2015-2017
You might also be interested in...