Laugh to the Tune of Improv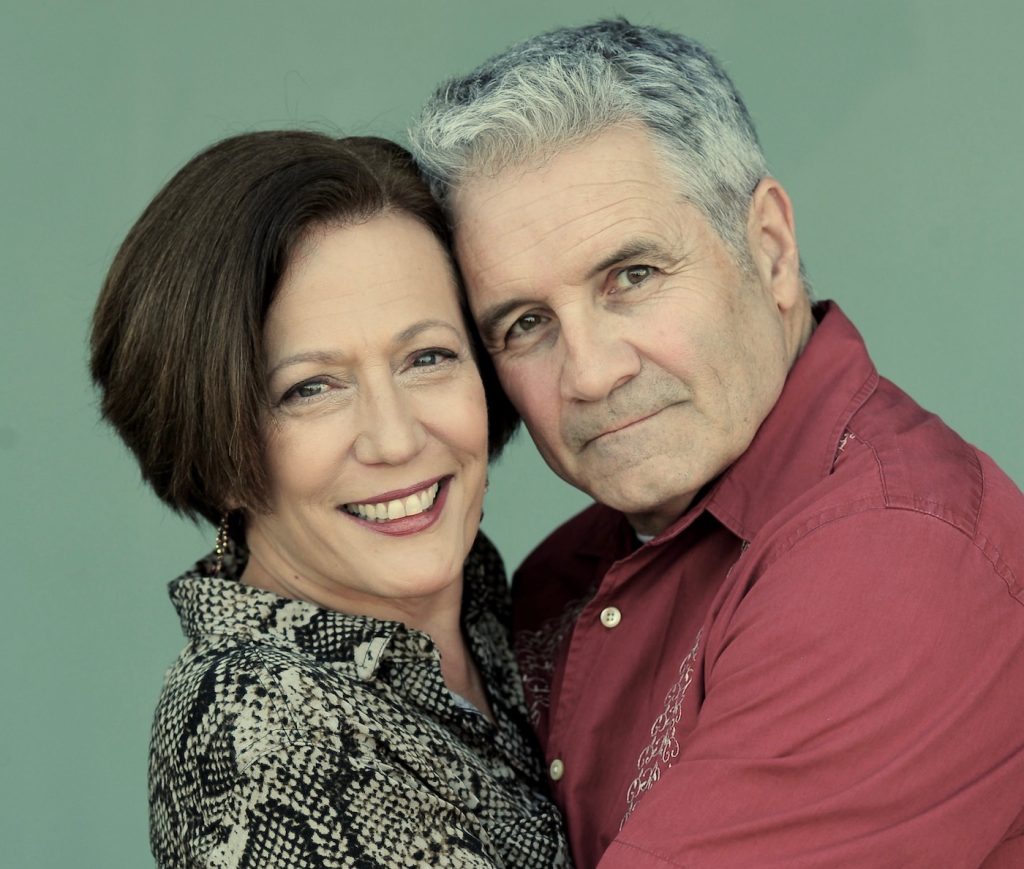 Chris Shurland, one of the improv instructors and company members at both Santa Barbara Improv and the recently revived Carpinteria Improv at the Alcazar Theatre, has a confession. He really doesn't like doing musical improv. Or, it turns out, singing at all.
"I've done karaoke one time in my life, and that was literally the day before the state shut down for the COVID pandemic," Shurland said. 
So, naturally, Shurland has arranged for Laura Hall, the Musical Director and Improvisational Pianist for all 16 seasons of Whose Line Is It Anyway? since the show debuted on American TV, to come to town to lead a pair of workshops along with her husband, Rick Hall, a founding member of Chicago's Improv Institute, a former member of the touring company of the world famous The Second City, and a veteran actor with zillions of credits, including two appearances on Seinfeld.
The idea was to combat Santa Barbara's improv isolation versus the scene in bigger cities by bringing in professionals to work with the regular performers. Shurland had a connection with the Halls dating back to his days as a member of American Improv Theatre in San Jose before he relocated to Santa Barbara four years ago, including taking their workshop in Monterey.
"I've had so much fun performing with them at Second City in Hollywood and elsewhere in the past, and they're so supportive in the workshops that even I got through it," he said.
Fortunately, the fun isn't limited to actors, as the two workshops will sandwich a special performance on Sunday night, September 18, featuring the Halls along with two cast members each from the Santa Barbara and Carpinteria groups, as well as the new JEST Improv in Ventura, giving audience members an up-close look at the musical machinations of improv from the genre's best-known players, doing everything from Whose Line-style games such as Hoedown, Song Styles, Greatest Hits, or Irish Drinking Song. Laura Hall will also underscore the non-musical games with her atmosphere-setting keyboard work. That doesn't happen even when cast members from Whose Line invariably pack the Granada or Lobero whenever they come to town.
The show will be emceed by Jeff Ringgold, the owner of American Improv Theatre who cut his improv teeth in Chicago with Del Close, one of the founders of modern improvisational theater who coached John Belushi, Dan Aykroyd, Tina Fey, Stephen Colbert, and Amy Poehler, among dozens of other comedy stars.
"Jeff keeps things moving very fast," Shurland said. "The audience never has a chance to get bored."
While Shurland will be a part of the cast, he's hoping to steer clear of most of the musical games, although he knows Rick Hall will burst into song at any moment on stage. But one thing's for sure: pandemic winding down, ramping back up, he won't be trying karaoke again any time soon.
"Not a chance," he said.
For more information or tickets to the Musical Improv show with Laura and Rick Hall or the workshops, visit facebook.com/i2improv or thealcazar.org.
You might also be interested in...