It's in the Bag:Throw Down Cornhole Festival Invades Ventura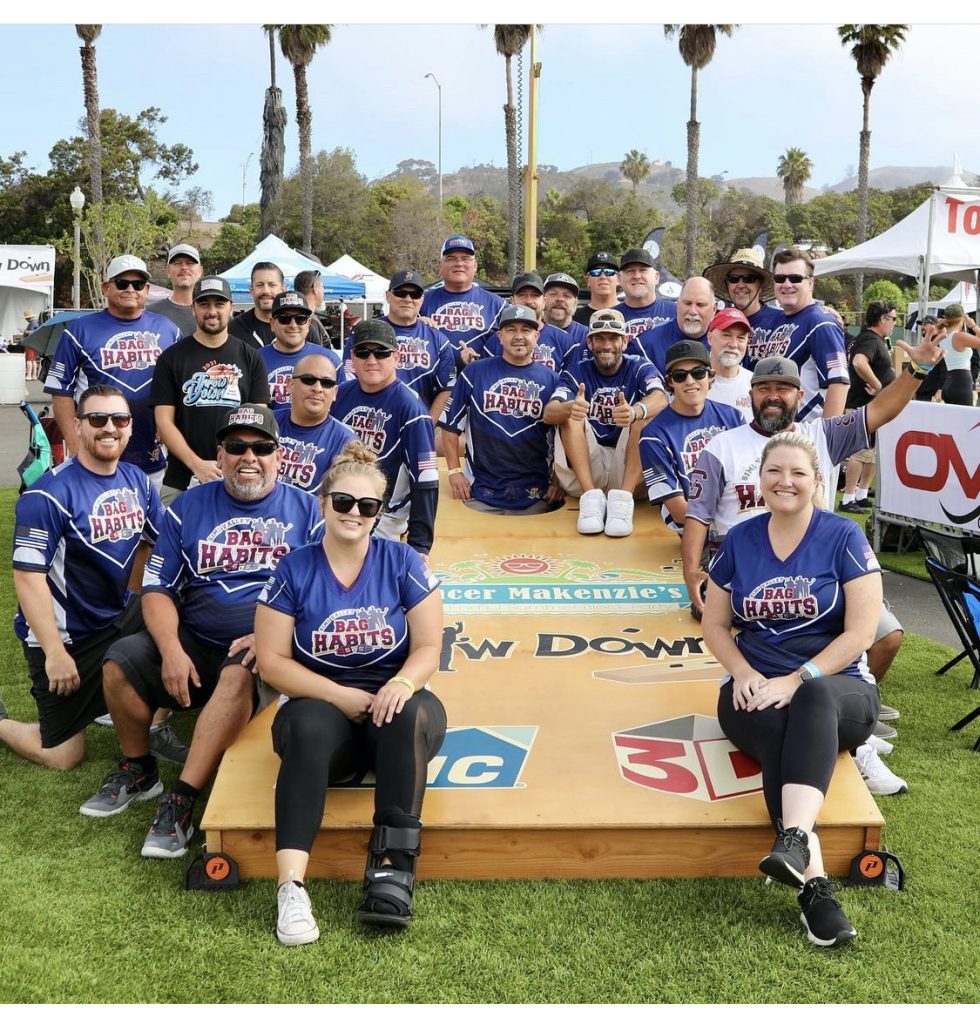 When he brought cornhole to Ventura 12 years ago, John Karayan just thought he was adding a bit of fun to the second year of the annual summer block party he organized on the street in front of Spencer Makenzie's, his popular casual dining seafood restaurant near downtown Ventura.
"We had bands play all day long, but I thought adding a small cornhole tournament could keep people around even longer," said Karayan, who had been introduced to the game where the goal is to toss a bean bag through a hole on a slanted board back in his partying days at Lake Nacimiento. "We had 32 players, and a total prize of $100. No big deal."
It turns out that Karayan was on the cusp of capitalizing on a coming phenomenon as cornhole exploded in popularity across the country just as he was turning his street fair into the Throw Down Cornhole Festival.
"Very few people knew what cornhole was out here in California back then. Ours was pretty much the first organized tournament of any size in the West," Karayan recalled. "But then I added some more prize money for the second year, and by the third, word was spreading, and a professional team from Arizona came out and won it. It's just grown exponentially every year, and now people fly in from all over the country and beyond."
Now, a dozen years later, the Throw Down is a very big deal, a three-day event held at Surfer's Point in Seaside Park adjacent to the Ventura County Fairgrounds that has grown to be the world's largest cornhole tournament. This year's event offers an unprecedented $350,000 in cash prizes to the winners from among the more than 2,000 entrants composed of the sport's best players, who collectively hail from 48 states as well as Canada, Mexico, England, and Sweden.
This year also marks the first time the competition will be televised, as CBS Sports is set to broadcast live Friday night's eighth stop on the American Cornhole League's Pro Shootout tour, while ESPN will tape the entire weekend and air the tournament in the following weeks.
Don't expect to see its founder on the podium. Karayan calls himself a passionate fan of the game, but not a potential champion.
"I love the game and I'm decent and competitive, but I'm not great," he said. "But it's just so fun to go watch these guys who play on an incredibly high level. And the cool thing about it is anybody can be good at it. You don't have to be a great athlete to be competitive. There are 10-year-old kids that are phenomenal players and beat adults all the time."
The great thing about this weekend's Throw Down Cornhole Festival is that it isn't only for the pros, Karayan said. Anybody can enter any of the events as long as space remains, and anyone, including those who may have only seen cornhole in a park or backyard party, can play for free on the open-to-the-public courts amid the competition but without the high stakes. Players can also join low-entry-fee non-tournament cash blind draw games to try their luck, or buy tickets for the chance to launch giant bean bags 150 feet at an oversized cornhole board in an event called Cornhole Trebuchet.
After sunset, the Throw Down returns to its block party roots as the bags and board fade into the background while music takes over the space. Headlining this year's festival is Spotify fan favorite Sunny Ledfurd in his first West Coast appearance, and there are sets from Ventura County acts A.D.D, Rey Fresco, Mandex, and Morie & the Heavy Hitters, among others.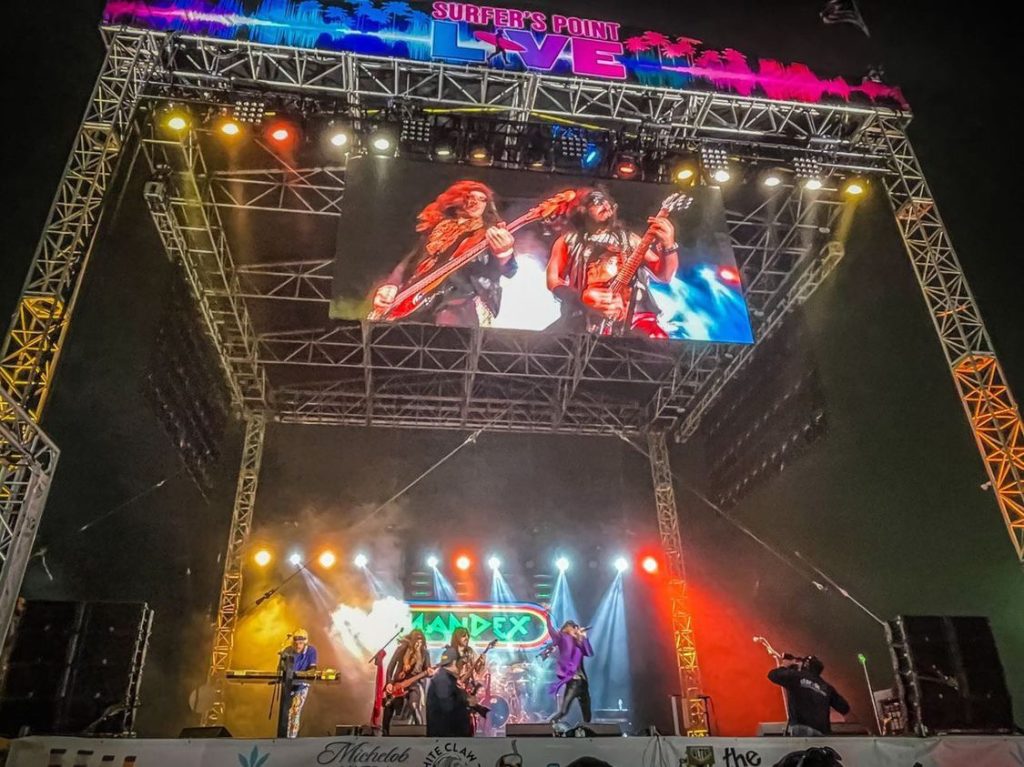 "Just like with the block party, it's a real family event but with a great beach vibe," Karayan said, noting that there will be plenty of multiple award-winning fish tacos and seafood burritos from Spencer Makenzie's, the restaurant he titled after his kids' first names. Cornhole, by the way, got its name because the canvas bags were originally filled with corn, not beans, although things have evolved and now the top bags are stuffed with silicone beads so the whole thing is washable. The tournament even has its logo adorning the official bags from more than a dozen sponsors for the Throw Down.
"It's a great experience for everyone, from players of all levels to people who just want to hang out and watch the best players in the world and have a good time by the beach," Karayan said.
Spencer Makenzie's 12th annual three-day Throw Down Cornhole Festival takes place August 26-28 at the Ventura County Fairgrounds, 10 West Harbor Boulevard. Tickets cost $25 per day or $40 for the weekend, and children 12 and under are free. Visit thethrowdowncornholetournament.com for more information.
You might also be interested in...