Top Dogs of the Night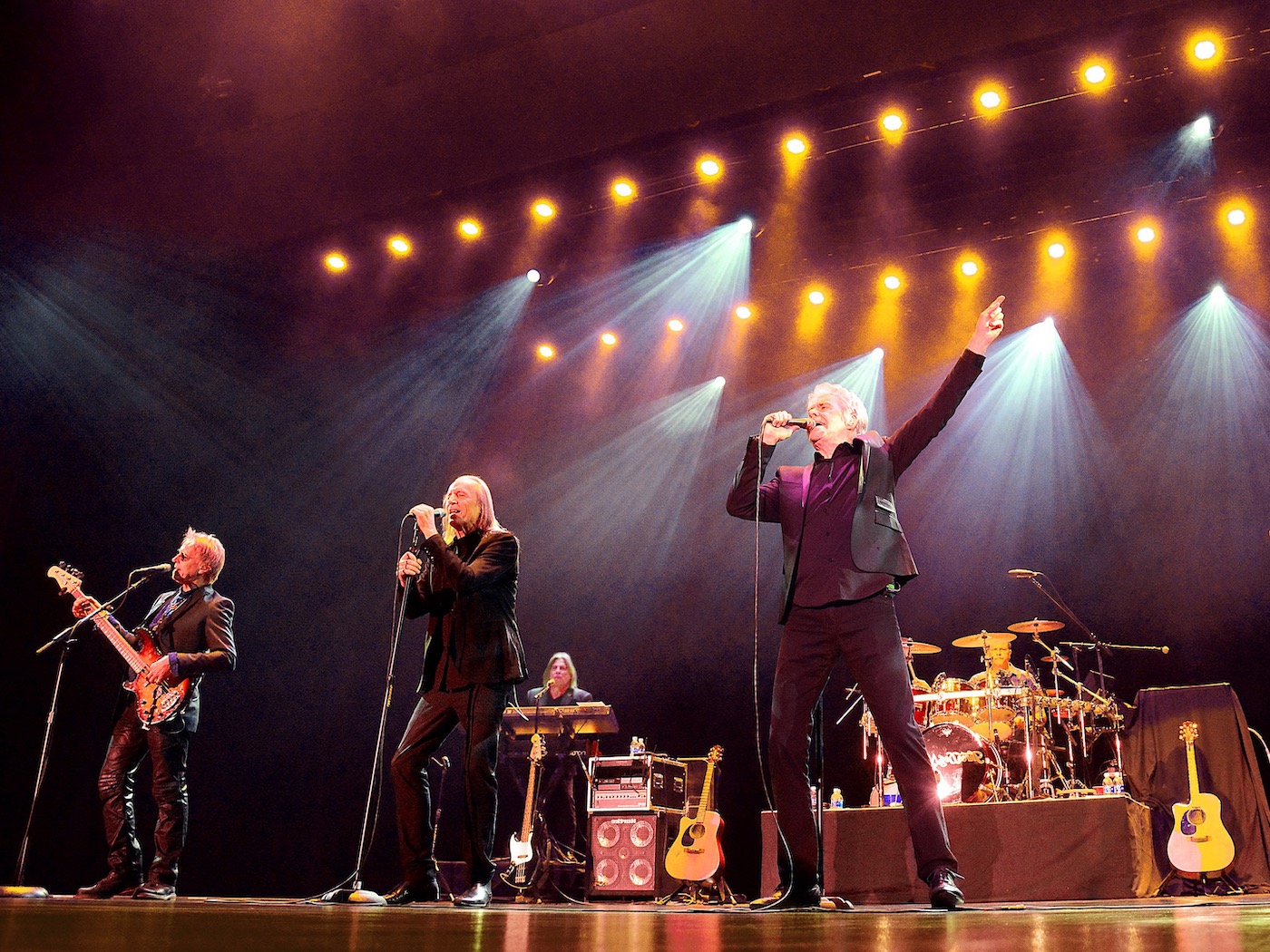 Three Dog Night scored 21 consecutive Top 40 hits between 1969-1975, 11 of which made the Top 10, with three hitting No. 1. They sold some 40 million discs over the years. The band pioneered the concept of having three different lead singers trading off on vocals, often within a single song, and coming together for powerful three-part harmonies. And while they didn't do much original material back in their heyday, Three Dog Night helped connect mainstream audiences with up-and-coming singer-songwriters Randy Newman ("Mama Told Me Not to Come"), Paul Williams ("An Old Fashioned Love Song"), Hoyt Axton ("Joy to the World," "Never Been to Spain"), Harry Nilsson ("One"), Laura Nyro ("Eli's Coming"), and many others. Several of those songs remain radio staples and fodder for rock cover bands across the land. 
Yet Three Dog Night is not in the Rock and Roll Hall of Fame. Never even been nominated.
"I couldn't care less," said Danny Hutton, the only remaining member of the original band. "I can't tell you how many [future] members of the Hall opened for us over the last 50 years, but I don't need that validation. I care more about the audiences having a great time at our shows."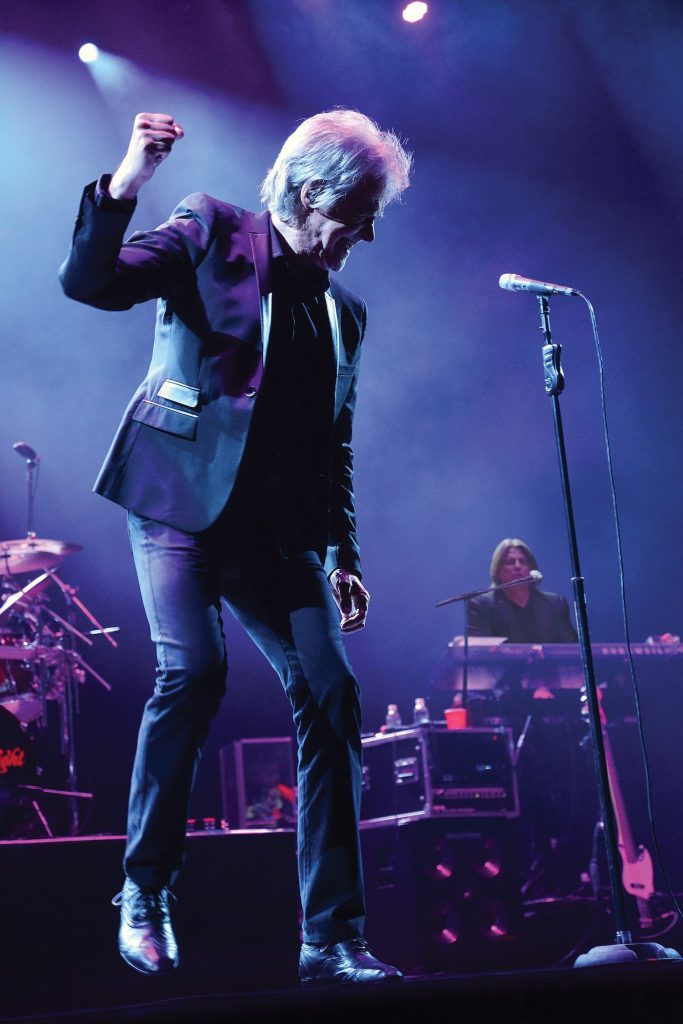 Hutton isn't posturing. As a veteran who'd already had some Top 40 hits on his own, he put together TDN after working with Brian Wilson and getting ideas on the sound he wanted. He's the one who recruited singers Chuck Negron and Cory Wells – the latter of whom stayed with the band until his death in 2015 – and subsumed the songs he composed in favor of choosing largely unheard material to cover for the band's early albums.
"The critics used to nail us for jumping all over the place [in genres]," he recalled. "We weren't hard rock, or heavy metal, or pop. I'm really proud of that… We've been on just about every chart, from easy listening to pop to rock, country and R&B, even classical when we made that record with the London Symphony Orchestra."
The idea, Hutton said, was to put out records with really great songs rather than worry about getting publishing credits.
"I don't think of us as a cover band. We went out and found great songs that we really liked that hadn't happened for whoever wrote them, resurrect and rearrange them for our singers, completely change them, add the harmonies, and make them our own."
The formula worked so well that half a century later people still turn up to hear Three Dog Night, with Hutton and its two other co-vocalists trading lead singing while they perform the hits night after night, about 100 times a year, said Hutton, who turns 80 later this year.
"We still jump all over the place with our music. I love the idea that every night you're going to hear every genre of music, although I guess we missed jazz. The song is everything."
Three Dog Night's August 19 concert at Libbey Bowl in Ojai – where, not coincidentally, Hutton's son and grandchildren live – comes right as the band is putting finishing touches on The Road Ahead, its first record of new material in almost 40 years, made mostly with the same engineer from the early 1970s records. But don't expect to hear more than a single selection at the show, even though Hutton wrote half a dozen of the tracks – with the same ethos that informed Three Dog Night 55 years ago, even if the technology
has changed.
"We're going to put it out and see what songs the public likes on Spotify," he said. "That's still what it's all about."
You might also be interested in...